Alsim Presents to Georgia Tech on Simulation in Flight Training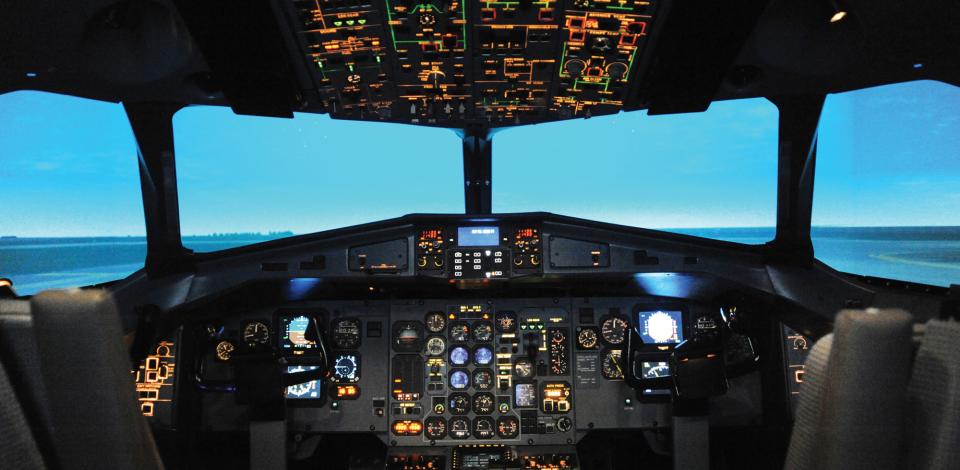 Aviation Pros: ALSIM was invited to present at an online seminar for Georgia Tech's Professional Master's Degree in Applied Systems Engineering (PMASE). The seminar took place on Friday and Saturday January 26-27, 2018.
Jean Sebastien Chaulot, a lead technician for Alsim in America, spoke to the graduate students and academic staff about simulation in flight training, and how Alsim's technical innovation can advance engineering students' knowledge and experience. Jean discussed Alsim's range of products, their training and learning value, and how the simulation works though Alsim's developed and owned hardware, software, electronics and High Definition Visual System (HDVS). He also discussed Alsim's new Engineering Pack that works with Matlab, a software environment for engineers and scientists used by hundreds of universities around the world.
The seminar was run by Dr. Margaret Loper, a principal research scientist at Georgia Tech Research Institute. Professor Loper has over 30 years of experience in modeling and simulation (M&S). When asked why Alsim's participation was crucial for the seminar, Professor Loper said, "It's important for PMASE students to learn how M&S is used to solve real world problems. The talk by Jean was a great example of how simulation is used to support the training phase of the systems engineering lifecycle. Jean's talk will be an excellent case study used in future classes."
Scott Firsing, PhD., head of Alsim's US sales and business development says, "This is a very exciting time for Alsim. Our innovation and continued expertise in flight simulation allows us opportunities to educate future engineers. It was our honor to collaborate with Dr. Loper and her students at Georgia Tech and we look forward to similar instances in the future."