Military Programs
Education for service members, veterans, and their spouses
Professional Certificates for Active Duty Service Members and Veterans
Leverage your military expertise and experience with professional certificates from a world-renowned institution. Whether you're advancing your military career or looking to transition into civilian life, Georgia Tech Professional Education provides the essential education for in-demand fields.
Our military programs are designed for:
Army active duty, National Guard, and Reserve service members
Transitioning service members
Veterans
Military spouses
Active duty service members from various branches   
Certificates are available in Lean Six Sigma Black Belt, Project Management Professional (PMP), and they are available virtually. Certificates are available in Lean Six Sigma Black Belt, Project Management Professional (PMP), and they are available virtually. 
Georgia Tech has a long and rich history of supporting and partnering with the United States Armed Forces. Learn more about the work of Georgia Tech as a military friendly institution and the many resources available to our military community members. Please find out more information available through Georgia Tech at gatech.edu/about/military-resources.
Credentialing Opportunities for Army Soldiers
Credentialing Assistance allows Army active duty, Army National Guard, and Army Reserve soldiers from around the nation to pursue credentials and off-duty training programs that support soldiers' professional development. Certificate programs available for Army credentialing include the Lean Six Sigma Black Belt and Project Management Professional (PMP). U.S. Army Credentialing Assistance will fund training for Army active duty, Army National Guard, and Reserve soldiers that leads to credentials, licensure, certification, and event recertification, plus books, fees, materials, and exams.
Learn More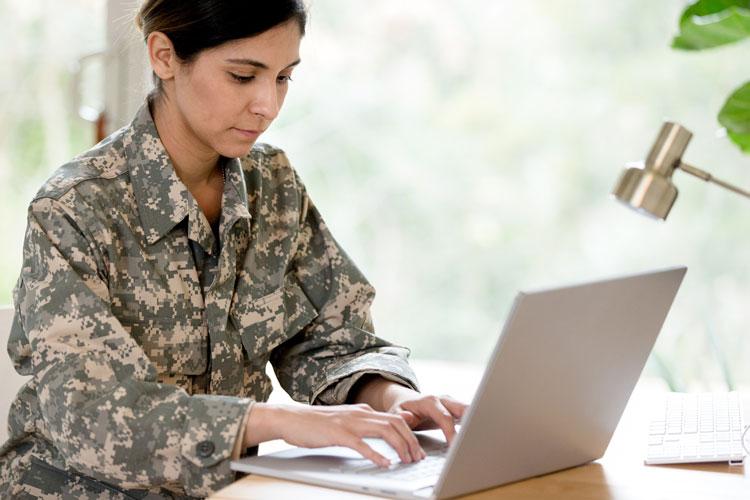 Education for Transitioning Service Members in the State of Georgia
The Veterans Education Training and Transition (VET2) program is among the first of its kind in the country and is a fully-funded military transition program that provides education and job opportunities to help transitioning active duty service members, unemployed veterans, and military spouses translate military values and experience into a civilian career. 
Learn More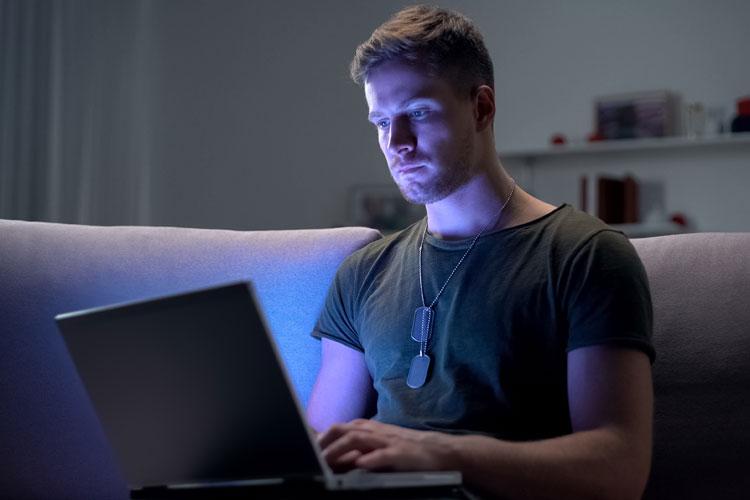 SkillBridge Program
The Georgia Tech Professional Education (GTPE) SkillBridge Program is an exciting opportunity for transitioning service members from all branches of the military to receive training and education at one of the nation's top universities. The GTPE SkillBridge Program is designed for transitioning service members within 180 days of separation and combines classroom and/or online instruction with internship opportunities in high-demand career opportunities.
Learn More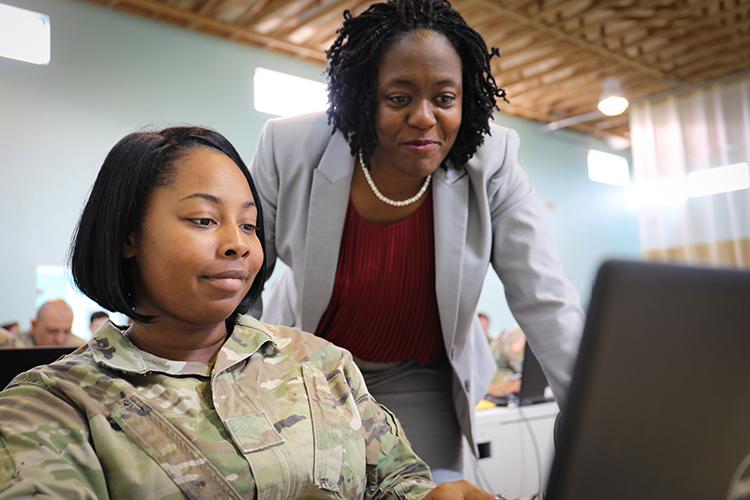 Education for Veterans and Active Duty
Veterans who are currently employed can attend any credentialing program as a military program's independent student. As an independent student, discharged veterans can take military programs credentialing courses using a credit card or company purchase order. Active duty military personnel from any branch of the military can also take military program courses using the Standard Form (SF) 182 for unit training.
Contact us for more information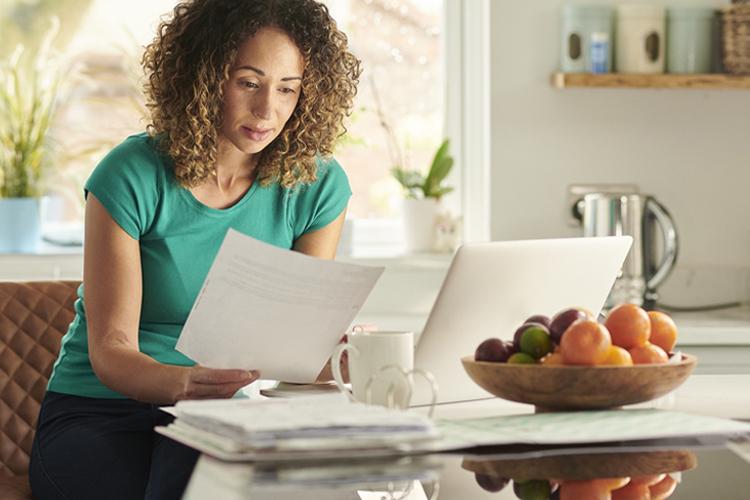 Hire a Veteran
Over the next few years, as many as 60,000 military members are expected to return to Georgia. Corporate sponsors of our military programs play an integral part in its success.
Meet the Team
Please contact our staff if you have any questions.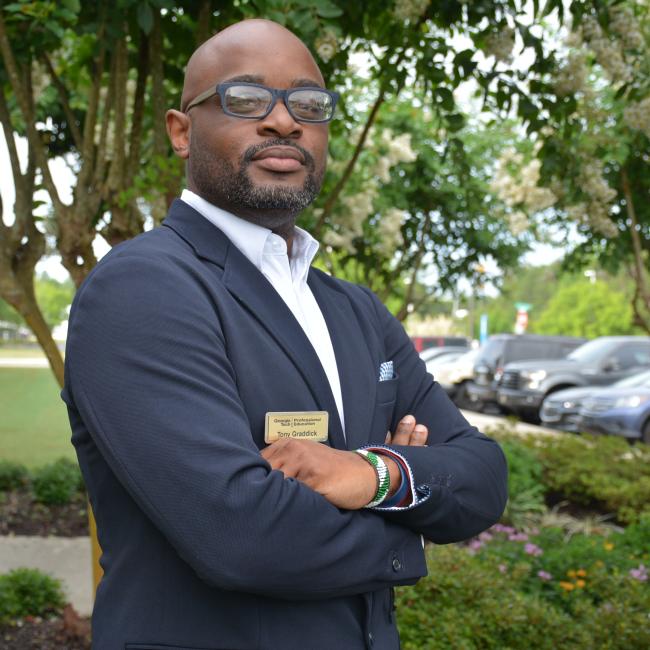 Tony Q. Graddick
Academic Program Manager | Military Programs, Professional Education | 912-966-7946 | tony.graddick@pe.gatech.edu


As an Academic Program Manager for the VET² Program, Tony understands the importance of helping all veterans especially those transitioning from military service. Having served in the US Army as well as working in higher education, Tony knows the impact of the VET² Program as each team member serves in different roles and especially important is that of mentor/motivator.
Tony was born and raised in Georgia and after graduating from high school he entered the United States Army and has served for more than 15 years. Tony received his education from Georgia State University (B.A in English) and Georgia Southern University (M.A. in Communication and Leadership). He truly relates to the quote by Mahatma Gandhi, "The best way to find yourself is to lose yourself in the service of others."
When Tony is not working with Georgia Tech or the military (Army), he spends his time with family and friends as well as travels.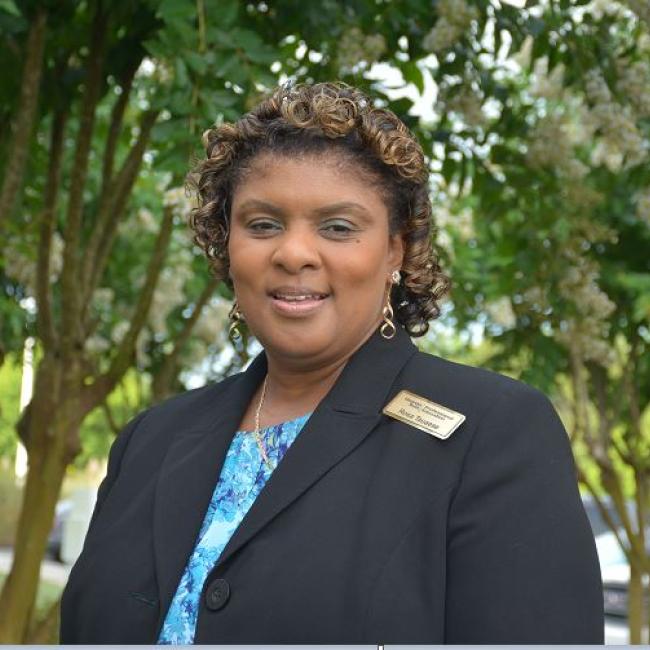 Rosa W. Tauaese
Academic Program Coordinator | Military Programs - FT. Gordon | 762-233-0411 | rosa.tauaese@pe.gatech.edu

As an enthusiastic learning professional, Rosa W. Tauaese totally believes that being energetic, prioritizing time and resources are the proven ways to attain any goals. She also believes that her personal and professional education, work experiences, interests and strengths have all contributed to outstanding achievements. She continues to service a diverse population, building relationships with Service Members, Transition Assistance Program leaders, East Central Consortium, and the Area Regional Commission in her area to promote positive experiences and opportunities to all interested parties. Having worked in the public service arena for most of her career, Rosa has a plethora of collaboration experience with many different corporate organizations promoting, recruiting, delivering training solutions and job opportunities.
Rosa was born and raised in South Carolina and received her Associates of Applied Science Degree from Aiken Technical College in Accounting and a Bachelor of Arts in Human Resources from Southern Wesleyan University and enjoys every opportunity to learn something new each day. Rosa believes that everyone learns differently and should be met with where they are in the learning curve and that we should always treat others the way in which we desire to be treated.
When not working with the Georgia Tech community, Rosa spends quality time with her siblings, adult children, husband, Loui, and close friends. Some of her most passionate activities are serving on the Augusta Mini Theatre Board helping under privilege kids through arts, music, and dance, reading, fishing, traveling and spending time with her only niece and nephew!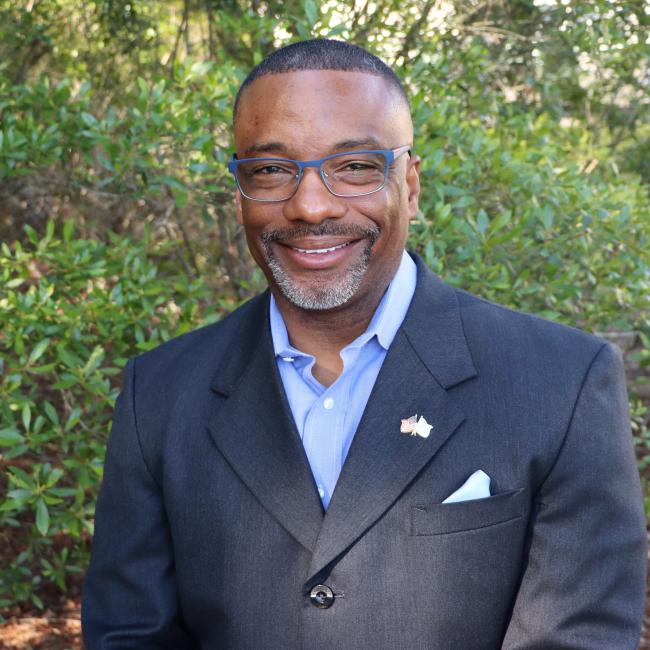 Kenya (Ken) Harrison, Ed.S
Assistant Director of Business Operations, Military Programs
912-966-7940

Prior to joining the Georgia Institute of Technology, Ken spent years working in retail, warehouse, and logistics management for several fortune 500 companies. Ken is a veteran of the United States Marine Corps serving more than 26 years in both active and reserve assignments deploying to the Middle East in support of Operation Iraqi Freedom, Kabul, Afghanistan in support of Operation Enduring Freedom and at the Pentagon for Headquarters Marine Corps in Arlington, Virginia.
Ken is from Buffalo, New York and has earned a Bachelor of Science degree from Buffalo State College, a master's degree in business administration (MBA) from Florida Metropolitan University, a master's degree in Adult Education and Community Leadership from Georgia Southern University and a post-graduate degree in Educational Leadership from Liberty University. He is a graduate of Leadership Savannah, GA Tech' s Inclusive Leadership Academy and is the recipient of Georgia Southern University's distinguished Alumni Award.
When not working at GA Tech Ken is an avid exercise enthusiast who workouts 4-5 times a week and finds time to compete in Duathlons, 5K's and obstacle races. Ken also enjoys going to and watching pro and college football games.
Want to learn more about our military programs?