Online Master's Degrees
Gain real-world knowledge to advance your career without interrupting it.
Choose From 13 Online Master's Degrees
Overview
Master of Science Degrees
Professional Master's Degrees
"Georgia Tech was top notch and an internationally recognized institution. I knew that if I was going to go back to school, I wanted to learn from the best institution that I could."
"My career potential was limited, and I knew I needed better tools to take advantage of the skills I possessed. Now, I'm able to bridge the gap between customers and engineering teams to make a real impact."
"The classmates have a high drive for success. You're in a network of people that keep driving to do more. It pushes you to keep learning."
"The best thing about this degree program is we are applying as we learn. We do activities and projects in every course."
Master of Science Degree vs. Professional Master's Degree
What is it? Who is it for? What's the difference? Interested in a graduate degree from Georgia Tech, but not sure which program type is right for you? Our comparison chart will allow you to explore the opportunities and requirements associated with the online degree type to help you determine which one is right for you.
Learn more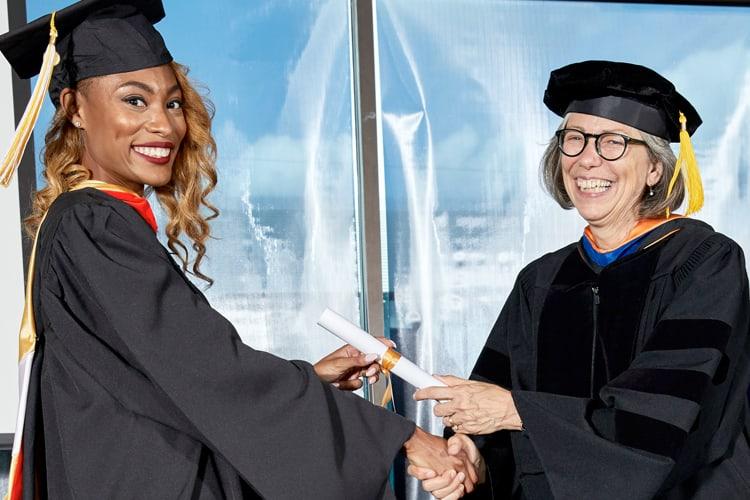 Master of Science Degrees
Earn an advanced degree from a top-ranking university online, without interrupting your life.
Professional Master's Degrees
These unique programs provide applied practical learning in a convenient hybrid format.
Master's Degree Enrollments
Thousands of learners enroll in our online master's and professional master's degree programs annually.
Want to learn more about our online degrees?