Georgia Tech Professional Education Receives Two Awards from the Association for Educational Communications and Technology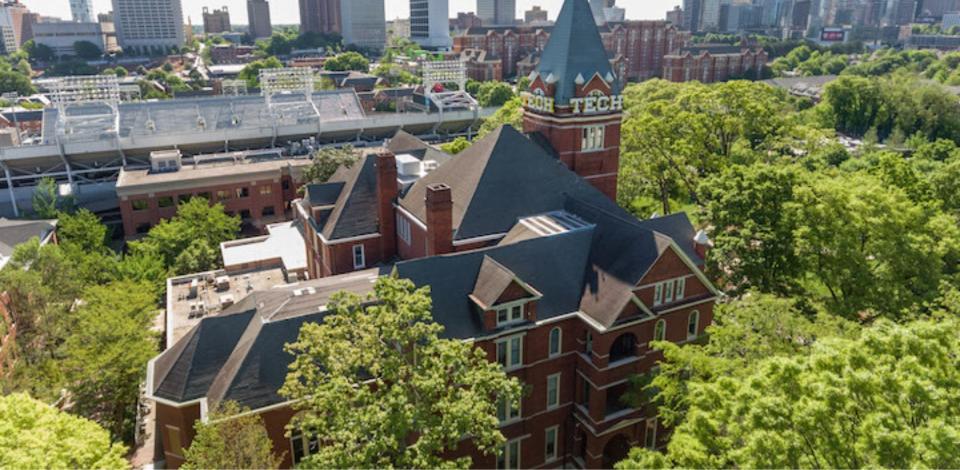 Georgia Tech Professional Education (GTPE) was recently honored with two of the three 2020 Distance Education Crystal Awards given this year by the Association for Educational Communications and Technology's Division of Distance Learning. First place was awarded to GTPE's Veterans Education Training and Transition (VET2) program: Military Transition to the Workforce, which is based at the Georgia Tech-Savannah campus. Additionally, third place was awarded for a course from Georgia Tech's Online Master of Science in Analytics (OMS Analytics) degree: Industrial and Systems Engineering 6501: Introduction to Analytics Modeling.
The purpose of the Association for Educational Communications and Technology (AECT) Crystal Award, which is an international honor, is to recognize innovative and outstanding multimedia-based distance education courses or multimedia-based distance learning projects. AECT is the premier organization for those actively involved in the design of instruction and systematic approaches to learning. It is the most recognized association of information concerning a wide range of instructional and educational technology. AECT is the professional home for this field of interest and promotes high standards in both scholarship and practice.
GTPE, which has been providing distance and online learning for nearly 45 years, is a long-standing leader in high-quality, affordable, and accessible online education. GTPE offers professional development courses, certificate programs, bootcamps, conferences, webinars and online master's degrees through a variety of cutting-edge platforms to career-focused individuals in STEM, business, and leadership fields worldwide.
The Veterans Education Training and Transition (VET2) program is among the first of its kind in the U.S. As a military transition program, it provides education for veterans and job opportunities to help active-duty service members, veterans and military spouses translate military values and experience into a successful civilian career.
VET2 courses are led by several instructors including James Wilburn, Ph.D., director of military programs and partnered with instructional designer Fatimah Wirth. The program combines classroom and/or online instruction with internship opportunities to provide skill development in sought-after subjects such as lean six sigma, supply chain and logistics management, and project management. Upon completion of the program, veterans receive a professional certificate from a world-renowned academic institution and are better positioned to enter the challenging civilian job market.
The Industrial and Systems Engineering 6501: Introduction to Analytics Modeling course, was designed to help students gain an intuitive understanding of fundamental models and methods of analytics while practicing how to implement them using common industry tools. The course is led by instructor Joel Sokol and, like VET2, was instructionally designed by Fatimah Wirth. The OMS Analytics program was the second of Georgia Tech's ground-breaking online degrees based on a Massive Open Online Course (MOOC) delivery format and offers global access at a fraction of the cost of on-campus programs.
"Recognition by the leading instructional and educational design association with these two awards is an honor, and a testament to our long-standing commitment to lifetime learning and the development of innovative educational options that support the needs of working professionals and industry partners," said Nelson Baker, dean, Professional Education.