Georgia Tech Expands View of the Traditional Learner
Stephen Harmon Joins Professional Education as Associate Dean of Research Focused on Addressing the Educational Needs of the 21st Century Workforce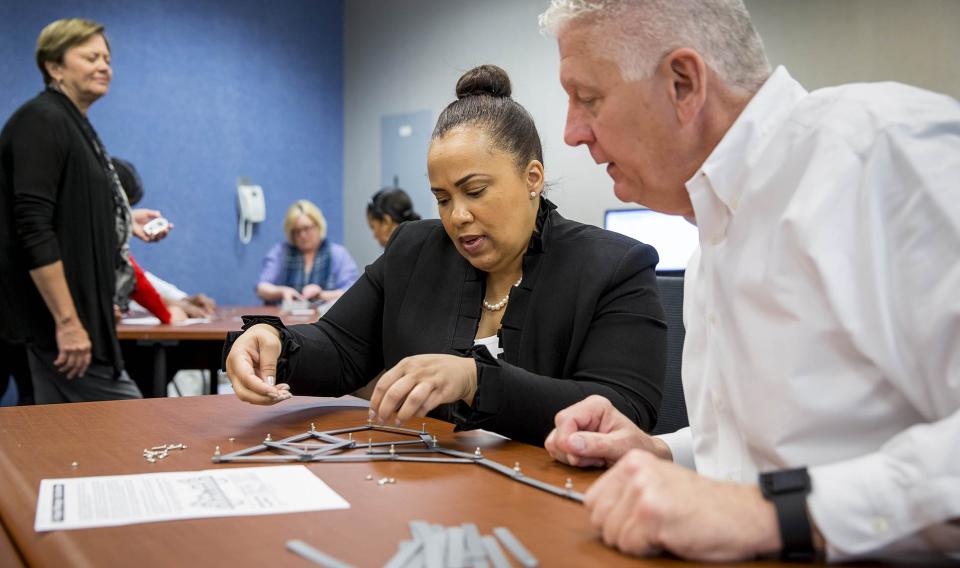 ATLANTA, Ga., November 28, 2016 – In response to the national trend of rapid growth of "nontraditional" students, and a projected twenty-three percent increase in learners aged 25 and over by 2019, Georgia Tech Professional Education (GTPE), with the Center for 21st Century Universities (C21U) and the College of Design, appointed Stephen Harmon to the position responsible for defining the needs of lifelong learners and maximizing educational technologies to support them. As associate dean of research at GTPE, director of educational innovation at C21U, and as professor in the College of Design, Harmon is tasked with leading the invention, prototyping, and validation efforts associated with educational innovation and with managing facilities available to all Georgia Tech researchers and faculty members.
"Dr. Harmon brings a rich research background in emerging eLearning technologies that will enable GTPE to gain a deeper understanding of our adult learners and their needs," said Nelson Baker, dean, GTPE. "As the community of learners GTPE serves continues to grow and approaches nearly the same size as the Institute residential programs, we anticipate Steve's work will help us develop more effective programs and experiences online and in the classroom."
Having spent the last several years focusing on how technology is changing society and how it can help higher education adapt to meet those changes, Harmon sees GTPE as ideally situated to be the leader in shaping and defining the higher education institution for 21st century learners. "GTPE focuses on the whole learner and learning for life. The traditional 18-to-24-year-old college student is just at the beginning of what we hope will become a lifelong Georgia Tech experience," he said. "My intent is to help GTPE use research to make data-driven decisions about the best ways to use technology to meet the needs of our learners, not just on campus, or in Georgia, but around the world."
Harmon's appointment enhances the existing ties between C21U and GTPE, who are already working together on Georgia Tech's educational innovation ecosystem – a coordinated effort of Institute units, guided by the Office of the Provost, dedicated to the adoption of new and innovative educational methodologies and the Institute's efforts pertaining to lifelong learning initiatives for traditional and nontraditional learners.
"C21U is thrilled to welcome Dr. Harmon into a leadership role in partnership with GTPE. As director of education innovation with the center, he will play a crucial role in furthering C21U's mission of fundamentally altering the way Georgia Tech and educators at large engage with the next generation of educational practices and technologies," said Rich DeMillo, executive director of C21U.
Harmon joins GTPE following Yakut Gazi's appointment earlier this year, whose role as associate dean of learning systems at GTPE is to lead the division's initiatives in creating and delivering world-class content across a variety of mediums, including online, blended and in-person platforms, to learners across the globe.
Stephen Harmon, Ed.D., joins Georgia Tech from Georgia State University where he served as professor and Chair of the Learning Technologies Division in the College of Education and Human Development. His research centered on educational uses of emerging technologies and has, for the last few years, focused on eLearning, particularly with respect to synchronous, online learning environments. Harmon is a past president of the Association for Educational Communications and Technology, and was the spring 2016 commencement speaker at Georgia Southern University.
Read Stephen Harmon's full biography and a Q&A.  
See more information about Yakut Gazi and a full biography.