Georgia Tech Professional Education Names New Associate Dean for Academic Programs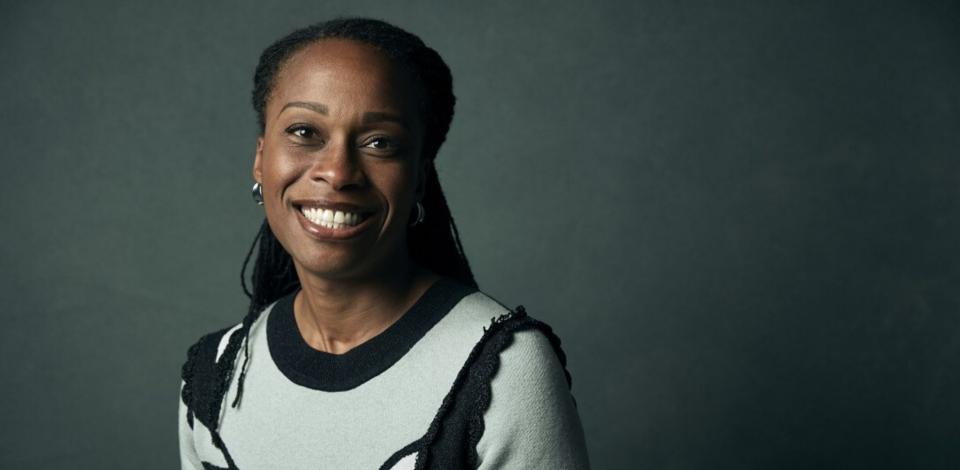 Georgia Tech Professional Education (GTPE) has named Nisha Botchwey, associate professor of city and regional planning in the College of Design and an adjunct professor in Emory University's School of Public Health, its new associate dean of academic programs. Botchwey was selected following a national search and will begin in her new role on March 9.    
She holds a master's and Ph.D. in urban planning from the University of Pennsylvania and a master's in public health from the University of Virginia. Throughout her career, Botchwey's research has focused on health and the built environment, with an emphasis on youth engagement, health equity, and data dashboards for evidence-based planning and practice.   
She has earned many distinctions, including an NSF ADVANCE Woman of Excellence Faculty Award, a Hesburgh Award Teaching Fellowship from Georgia Tech, the Georgia Power Professor of Excellence Award, a Rockefeller-Penn Fellowship from the University of Pennsylvania's School of Nursing, and a Nominated Changemaker by the Obama White House's Council on Women and Girls.  
"GTPE has embarked on a transformational journey to strategically align our academic offerings with the needs of a rapidly changing workforce. Nisha Botchwey's experience with strategic planning, team management, and community engagement will enhance our growth plan and elevate the quality of offerings for an ever-increasing, diverse population of learners," said Nelson Baker, dean of Georgia Tech Professional Education. "We are thrilled to have such expertise on our team."  
GTPE serves the fastest growing learner population in higher education: working adults aged over 25.  
In this new position, Botchwey will support the development of new demand-driven programs, such as additional at-scale online master's degrees, a new Fintech Academy, and pioneer contemporary educational products including alternative credentials and enhanced career services for adult learners. She will have curricular oversight and management of all new and existing online degrees and professional development programs and foster a learner-centric environment in service to the adult learners across GTPE programs.   
Botchwey will maintain a joint appointment in the College of Design, where she will continue her research and teaching, advise students, and remain involved in the intellectual life of the school.  
"This is an era of change and adaptation across institutions," said Botchwey. "I look forward to working with this amazing team of faculty, staff, learners, and industry partners as we continue to create innovative educational pathways and solidify GTPE's role as the lifelong learning home for Georgia Tech and across the globe."  
A search committee consisting of faculty and leadership across the Institute reviewed over 130 applications. Members included Daniel Castro, chair and professor in the School of Building Construction; Lizanne DeStefano, executive director for the Center for Education Integrating Science, Mathematics, and Computing (CEISMC); Larry Jacobs, associate dean of the College of Engineering; and Sri Narasimhan, professor and business analytics center co-director in the Scheller College of Business.   
"The applicant pool was extremely competitive," said Jacobs. "Alongside her experience and relevant technical skills, it was Botchwey's enthusiasm, clear preparation, and strong people skills that stood out."     
Georgia Tech has been at the forefront of creating cutting-edge educational offerings that are accessible to career-minded individuals and provide real-world knowledge. As the global campus and lifetime learning arm of the Institute, GTPE serves more than 42,000 working professionals each year through more than 400 professional development courses and boot camps, 50 professional certificates, and 13 industry-specific online degrees.