OMS CS Wins Top Award in Program Effectiveness for Professionals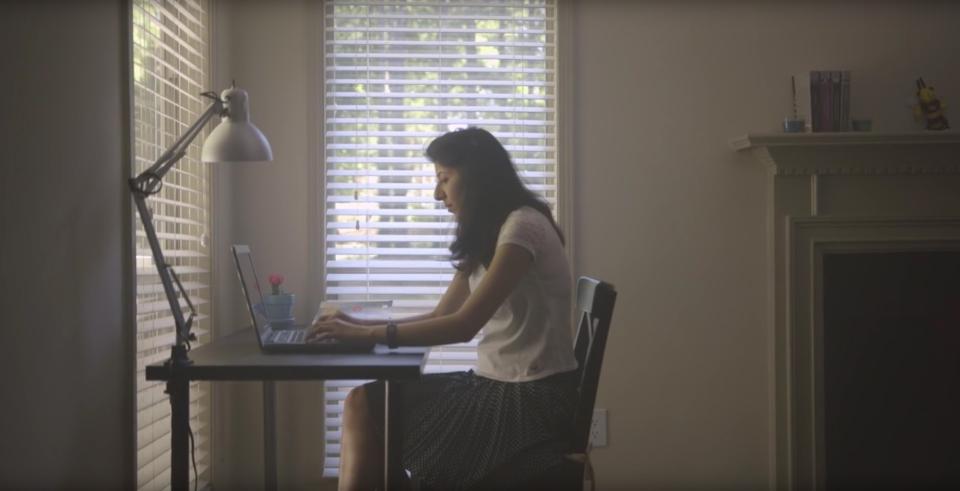 Georgia Tech's Online Master's of Science in Computer Science (OMS CS) was selected for the University Professional and Continuing Education Association (UPCEA) South Region Program of Excellence Award for a Credit Program. The program is recognized for exemplifying the best in instructional design and effectiveness in meeting an educational need, while improving the quality of teaching and learning.
The OMS CS, a collaboration between Georgia Tech, Udacity, and AT&T, is the first program from a top-ranked, accredited university to combine the instructional style of massive open online courses (MOOCs) with a deeply discounted price to make it accessible to qualified applicants worldwide – while maintaining the rigorous academic standards for which Georgia Tech is renowned.
President Barack Obama praised the OMS CS in August 2013 and then again while visiting Georgia Tech in March 2015 as the kind of innovation needed to address the rising costs of higher education and as a strategy to provide much-needed skilled labor for STEM-related positions.
As a highly affordable online degree program widely accessible to qualified candidates, the OMS CS has been noted for its potential to play a role in addressing the shortage of skilled labor for STEM-focused positions in the United States. At a cost of approximately $7,000 for most students, the program has shown how top quality higher education can be made accessible, at minimal cost, to a significantly wider audience.
 "Our first priority is to address the STEM shortage in America," said Dean Zvi Galil of Georgia Tech's College of Computing. "What OMS CS has proven is that we can indeed greatly expand accessibility through affordability and technology."
The success of the program is the result of a highly effective partnership between Georgia Tech, Udacity, and AT&T, with further collaboration within Georgia Tech involving Professional Education, the College of Computing, and many other stakeholders across the Institute. As the industry partner, AT&T represents a direct connection to a Fortune 100 corporation while Georgia Tech delivers the academic expertise, and Udacity provides the technology for a cutting edge learning platform.
"The OMS CS program has proven that we can make an advanced degree from a school like Georgia Tech accessible to a much larger population of students, both in the United States and around the world," said Provost Rafael L. Bras. "It has succeeded beyond anyone's expectations."
The educational innovation, accessibility, and affordability of the OMS CS, and its emphasis on the adult learner, have opened the doors to a new audience for higher education: working professionals in the United States and worldwide. The strong interest in the program from adult learners nationally and internationally has led to enrollments from students representing 79 countries across 6 continents. In spring this year, the program exceeded 3000 enrollments. It produced its first graduates in December 2015.
"I enrolled in OMS CS because of Georgia Tech's reputation and with the goals of continuing my own professional development, furthering my career, developing a global network of peers and working with world-class faculty—all of those things happened," said graduate Nathaniel Payne. "The program has been one of the best things I have experienced and has been literally life-changing."
Offered by the College of Computing, the OMS CS is one of several online masters programs that Georgia Tech Professional Education (GTPE), led by Dean Nelson C. Baker, facilitates for the Institute.
"Serving the educational needs of working professionals is something Georgia Tech Professional Education has been doing since 1977," said Dr. Baker. "We understand this market and the nuances of learning at a distance, so we are a natural partner to facilitate delivery of the OMS CS degree."
The Program of Excellence (Credit) Award will be presented at the  2016 UPCEA South Region Conference in Dallas, Texas, held on October 13 to 15, 2016.
###