Professional Master's Degree in Safety and Health Achieves Important Designation
PMOSH named Graduate Safety Practitioner Quality Academic Program by the Board of Certified Safety Professionals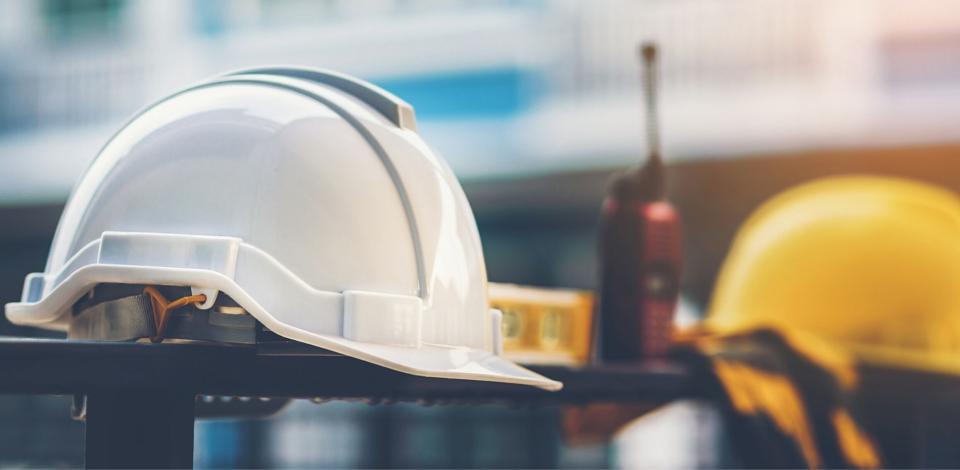 Beginning in January 2020, the Georgia Tech's Professional Master's in Occupational Safety and Health (PMOSH) degree program is approved by the Board of Certified Safety Professionals (BCSP) as a Graduate Safety Practitioner® (GSP®) Qualified Academic Program (QAP).
This approval is a praiseworthy milestone for the PMOSH program, which features faculty experts from the College of Design's School of Building Construction as well as leading industry professionals from the Enterprise Innovation Institute. The program was developed in response to a growing need in the state for a highly qualified workforce in the occupational safety and health field, and saw its first cohort graduate in the fall of 2019.
Certified Safety Professional® (CSP®) is the "gold standard" in the safety field and the highest certification that can be earned through BCSP. Only degree programs that meet the highest of safety educational standards receive this designation. Now, PMOSH graduates are eligible to use their degree as the credential requirement during the CSP application, putting them one step closer to this important professional certification.
"This designation emphasizes the exceptional value one receives when completing this degree," says Daniel Castro, academic director of PMOSH. "Not only was this program groundbreaking as the first of its kind in the state of Georgia, but it also maintains the standard of quality and academic rigor one expects from Georgia Tech."
Geared to working professionals in manufacturing, process, construction, and related industries, the program aims to prepare safety specialists for positions of leadership in the field. BCSP 's Chief Executive Officer, Dr. Treasa Turnbeaugh, CSP, ASP, CIT, CAE, FASSP, underscores the value of the CSP designation credential in the industry of safety and health.
"We welcome Georgia Institute of Technology's exceptional safety program and those who graduate from it," says Dr. Turnbeaugh. "Those who graduate from GSP Qualified Academic Programs have a strong foundation of knowledge that deserves recognition and BCSP looks forward to supporting them in the development of their careers."
More information on Georgia Tech's Professional Master's in Occupational Safety and Health can be found at pe.gatech.edu/degrees/pmosh, and details on the GSP is available at bcsp.org/gsp.