A Path to Career and Organizational Value
Rick Givens Becomes the First to Earn all 11 Georgia Tech Occupational Safety and Health Certificates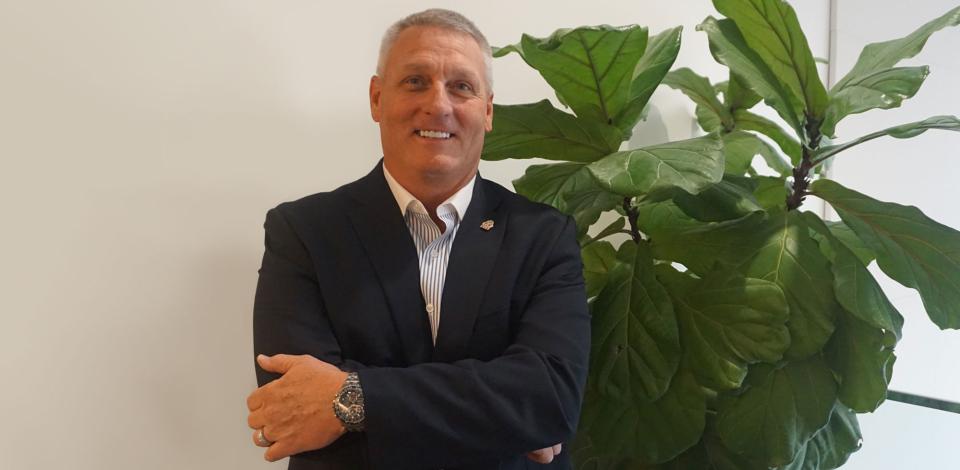 As an accomplished environmental, safety, and health professional, Rick Givens understood early on how lifelong professional development can pave a path to advancing his career and add trusted value to his organization. Rick has become the first learner to earn all 11 of the Occupational Safety and Health certificates offered by Georgia Tech Professional Education (GTPE). Rick shares his perspective on his learning path and the impact it has had on both his career and the others around him.
What did you expect to gain by taking this training? Did it meet your expectations?
I've been attending GTPE's safety and health training since May 2003 and I've been a part of the evolution of classes and modernization of the learning environment for the past 14 years. I have directly applied the knowledge I've learned from the courses to my current job, and the results have been rewarding. Each time I return to GTPE's Global Learning Center for additional training and networking with the other professionals and instructors, it gives me more understanding and insight into how professional development is valued in today's workforce and leadership.
The instructors have real-world experience and are interacting with today's corporations and industry leaders. They have real insight in getting students involved and sharing the total experience  of involvement beyond the classroom to providing advice, information, or guidance after the conclusion of the course.
I've attended other Occupational Safety and Health Administration (OSHA) training programs that did not match the level of knowledge required to be an influence in any organization, especially where operations is the quintessential driver. I desired a program that was more than a week and offered a certificate that provided continuing knowledge and education that was beyond academic. Growing and learning are more than a passion, it's living and adding value to others through understanding, industry subject matter expert trainers, hands-on learning techniques, and more. Colleagues are often referred to GTPE's program because it's a trusted source, and I've even hired candidates from the program.
This training is for elite professionals with strong business acumen and top-rate reputations. I found that the professionals who attend the program are the most knowledgeable in the Industry and share it without hesitation. The team building and immediate immersion into the subject are unlike any other learning environment, where talented professionals are able to learn from each other in the workshop scenarios. This experience provides you with a network of continuous learning and sharing of ideas.
 
How has earning the advanced certificates from GTPE helped with your career projections?
The professional knowledge from completing the certificate programs has had a significant influence on my career, adding true value to my current team. Understanding human performance and operational excellence has prevented multiple workplace injuries and lowered worker compensation claims, but more importantly, it has dramatically increased worker engagement, leading to better performance.
 
What did you find most valuable about the training?
If a professional is looking for growth and knowledge to be more successful, then joining the family of safety professionals at the GTPE's OSHA program is a great place to begin and continue learning. The continual learning atmosphere and staff make it feel amazingly welcoming and keeps you coming back for more courses, programs, and connections with your peers from the past.
 
What recognition have you received from your peers and supervisors as a result of this training?
My career has been significantly boosted and provided a sound foundation in which to continue to grow and be an added-value team member in today's job market. My peers and supervisors recognize the value of knowledge and skills at the operational and executive level.

What motivated you most about completing all 11 Occupational Safety and Health certificates?
Always continuing to hone my skills, knowledge to add value to my organization, and looking forward to new courses provided by the program. My excitement to learn and see other professionals is undeniable. I endorse the GTPE training beyond all others. The solid curriculum, fueled by the hands-on training, and the strong professional network, provides a foundation in which to have a successful safety career.