Georgia Tech Launches New Technology Pilot Course in China
Course contains the latest instruction of best practices in technology commercialization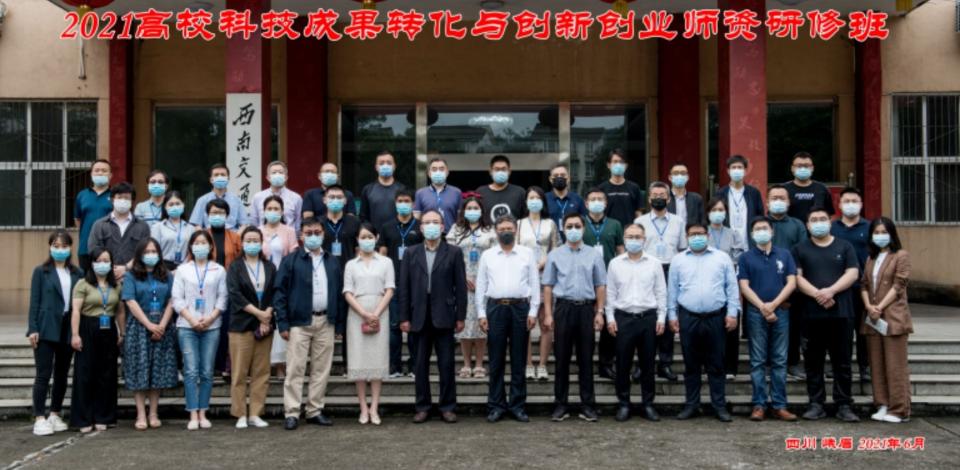 Part of the target audience for the ITCP Course: 2021 Teacher Training Course on Transformation of Scientific and Technological Achievements, Innovation and Entrepreneurship for Higher Education.
Earlier this year, the Economic Development Lab in the Enterprise Innovation Institute at Georgia Tech launched the Associate Level Innovation and Technology Commercialization Professional (ITCP) course through Georgia Tech Professional Education. The course is geared towards professionals with two or less years of experience in the field of technology commercialization and provides them with the latest instruction of the best practices in the field.
The pilot course was offered online in China, due to the rapidly growing market for technology commercialization in the country and as an initiative toward global collaboration with China and other countries in the future: "While the pilot course was launched in China, the intent is to establish the ITCP program as an international standard to level the playing field for smaller and less developed countries."
The ITCP pilot course has proven successful, having already executed at least four pilot cohorts of 960 total students, with more than half of these students having less than five years of experience. More than half of the students reported that they were extremely satisfied with the course content and instruction and were either extremely likely or very likely to recommend the course to a friend or colleague.
With its unique position and experience in professional education on a global scale, Georgia Tech Professional Education was the perfect engine to bring this course to reality online and at-scale in China. Furthermore, Georgia Tech is already connected to China through its international campus in the city of Shenzhen. The execution of the ITCP course will help to strengthen this connection and bring about more awareness and collaboration to the Shenzhen campus from around China.
Read the full article on the Enterprise Innovation Institute's website.