Fault and Disturbance Analysis Conference
Overview
Course Content
Requirements & Materials
COURSE ID: ELEC 9190P
Special Notice
Overview
Fault and Disturbance Analysis Conference
Course Description
This annual conference provides a forum for you to learn about the state of the art in power-systems engineering. You will experience the presentation of 20 papers and plenary sessions.
Mark your calendars and plan to join other power systems experts and professionals to network and exchange ideas for the Fault and Disturbance Analysis Conference, May 1-2, 2023.
Early Bird Registration Deadline: 3/30/2023.
To submit a one-page abstract for a proposed paper for the 2023 FDAC, download the Author Instructions.
Course Content
MISOPERATIONS OF SYSTEM PROTECTION SCHEMES
Analysis of the Nordic Grid 2nd of December 2005
COMMON POWER QUALITY WAVEFORM SIGNATURES
Using IEEE COMTRADE and PQDIF
AUTOMATED FAULT LOCATION SYSTEM
LARGE SCALE POWER QUALITY MONITORING SYSTEMS
NERC UPDATE
APPLICATION OF PHASOR MEASUREMENTS UNITS FOR DISTURBANCE RECORDING
A SERIES OF UNFORTUNATE EVENTS
Fault disturbance analysis of 345KV line terminal bus insulator failures on northeast utilities transmission system
USER FORUM
HIGH ACCURACY FAULT LOCATION ALGORITHM
FAULT ANALYSIS OF CADAFE 400 KV TRANSMISSION LINE OPERATION USING DIGITAL FAULT RECORDER
ANALYSIS SOFTWARE TOOLS
SOFTWARE TOOLS FOR RECORD FAULT ANALYSIS IN POWER SYSTEMS

TRIGGERED SMALL SCALE DISTURBANCE
Experience in Actual Systems
TIMING OPTIONS AND TRADE-OFFS
INTEGRATION OF SUBSTATION IED DATA
REQUIREMENTS FOR LARGE-SCALE WIDE AREA MONITORING, PROTECTION, AND CONTROL SYSTEMS
TIMING CONSIDERATIONS FOR EVENT RECONSTRUCTION
CONSIDERATIONS OF DISTURBANCE RECORDERS
POWER SYSTEM RELAY COMMITTEE
EVENT LOCALIZATION TECHNIQUES FOR REAL-TIME VISUALIZATION OF EASTERN INTERCONNECT FREQUENCY DISTURBANCES
FUTURE OF MONITORING SYSTEMS USING NETWORK COMPUTING TERMINALS FOR POWER SYSTEMS
Requirements & Materials
Important Information
Book your hotel reservations below for Fault Disturbance Analysis (FDA) on May 1-2, 2023 and Protective Relaying Conference (PRC) on May 3-5, 2023.
Non-smoking King and Double bedding accommodations have been blocked for this group. Please note that all guestrooms are non-smoking. For any other requests or inquiries, please enter this information within the appropriate request boxes during the reservations process or call the hotel directly by calling (800) 706-2899 or (404) 838-2100.
Booking Deadline: 03/20/2023
For any additional nights needed before or after the posted group dates, please contact the hotel directly at (800)706-2899 to check availability.
For those attendees driving to the hotel, overnight parking is $21 per night with unlimited in and out access to the garage.
Protective Relaying Conference PRC/FDA Fault Disturbance Reservations
Session Details
There are no sessions scheduled at this time. Please check again later.
There are no sessions scheduled at this time. Please check again later.
Who Should Attend
This conference is designed for electric power utility engineers involved in the control, operation, and protection of electric power systems. It is also intended for consulting and manufacturing engineers, as well as engineers with protective relaying equipment supply companies. University power system educators and graduate students will also benefit from this exposure to this important topic.
What You Will Learn
State-of-the-art power systems engineering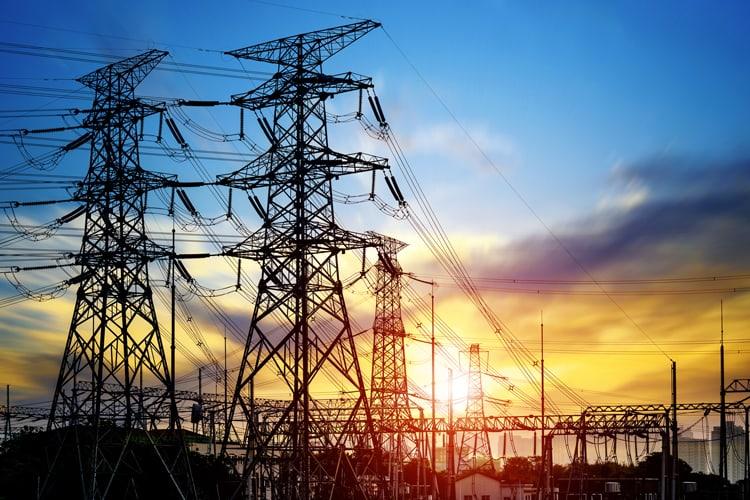 How You Will Benefit
Experience the presentation of various papers and plenary sessions.
Interact with industry vendors who will be exhibiting their products.
Grow Your Professional Network

Taught by Experts in the Field
The course schedule was well-structured with a mix of lectures, class discussions, and hands-on exercises led by knowledgeable and engaging instructors.
TRAIN AT YOUR LOCATION
We enable employers to provide specialized, on-location training on their own timetables. Our world-renowned experts can create unique content that meets your employees' specific needs. We also have the ability to deliver courses via web conferencing or on-demand online videos. For 15 or more students, it is more cost-effective for us to come to you.
Save Money

Flexible Schedule

Group Training

Customize Content

On-Site Training

Earn a Certificate
Learn More