Project-Based Learning and Sustainability
Overview
Course Content
Requirements & Materials
COURSE ID: MAT 1705P
Special Notice
Contact for course-related questions
Mike Ryan
Overview
Project-Based Learning and Sustainability
Course Description
The Sustainable Healthy Cities project (SHC) provides K-12 teachers the opportunity to learn how project-based inquiry learning (PBIL) is transforming classroom learning. The SHC is a network of scientists, industry leaders, and policy partners committed to building better cities of the future through innovations in infrastructure design, technology, and policy. SHC seeks to engage K-12 teachers and students as a part of this mission. This instructor-facilitated online course supports teachers using project learning and sustainability concepts to enhance students' conceptual understanding, critical thinking, scientific reasoning, and problem solving. This innovative course immerses you in a sample PBIL learning experience and equips you with practical skills and tools to provide rich learning experiences that engage your students and foster enduring learning. Each week, you complete 4 to 5 hours of work online with hands-on activities, forum discussions, and limited readings.
Course Content
INTRODUCTION TO PBIL CONCEPTS
INVESTIGATING A PBIL CHALLENGE
EXPERIENCE PBIL IN ACTION
DESIGNING YOUR OWN PBIL MODULE
ASSESS AND REVISE YOUR PBIL DESIGN
Requirements & Materials
Important Information
Access to the content for this course requires you to set up a password for your Georgia Tech (GT) account different from your account and password on this website.  
After you complete your registration follow the "How to Access Your Course Content" instructions which display on the session details (summary) page for this course.
Materials
Required 
Access to a computer that can
run all internet browser plug-ins
view YouTube videos
download PDFs
upload Word files and images
Session Details
There are no sessions scheduled at this time. Please check again later.
There are no sessions scheduled at this time. Please check again later.
Who Should Attend
This course is designed for K-12 STEM and social studies teachers.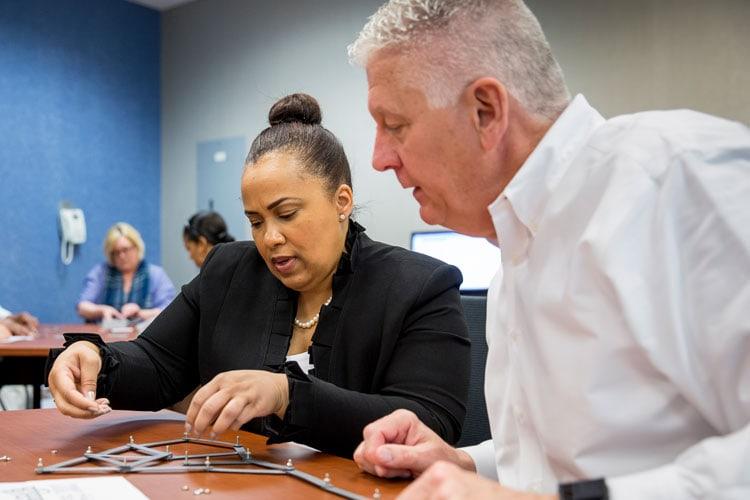 What You Will Learn
Project-based inquiry learning
K-12 assessment of learning
Contextualized learning
Sustainability education
How You Will Benefit
Understand how to align student learning goals, student products, and standards in a PBIL experience.
Receive continuing education units.
Develop your own PBIL module for use in your standards-based classroom.
Gain access to SHC researchers and content at your local partner institution to further develop sustainability-based classroom content and outreach.
Discover how sustainability concepts can help students learn multiple concepts in today's standards-based classrooms.
Taught by Experts in the Field

Grow Your Professional Network
My team is empowered to take charge of their projects. And I can focus on the big picture.
- Chris Walker
Assistant Director of Marketing
TRAIN AT YOUR LOCATION
We enable employers to provide specialized, on-location training on their own timetables. Our world-renowned experts can create unique content that meets your employees' specific needs. We also have the ability to deliver courses via web conferencing or on-demand online videos. For 15 or more students, it is more cost-effective for us to come to you.
Save Money

Flexible Schedule

Group Training

Customize Content

On-Site Training

Earn a Certificate
Learn More