SCUBA Diver 2: Advancing Into Diving
Overview
Course Content
Requirements & Materials
COURSE ID: REC 1300P
Special Notice
Overview
SCUBA Diver 2: Advancing Into Diving
Course Description
Increase your level of expertise in scuba diving with this course intended to prepare you for an Enriched Air Nitrox and/or advanced or specialty certification. You'll cover dive planning, gas management, precision buoyancy control and protocols for using special equipment like reels, surface marker buoys, plus an introduction to Enriched Air Nitrox. Once you complete the classroom and pool work for this course, you'll satisfy the requirements for certification as a Professional Association of Diving Instructors (PADI) Enriched Air Diver. This course will also prepare you for advanced open water certification, which must be done in open water and is not included in the course fee.
The Georgia Tech SCUBA program is managed exclusively by the Campus Recreation Center (CRC). Additional information and registration can found found by visiting the CRC website.
Course Content
ENRICHED AIR NITROX
ENRICHED AIR DIVING - EQUIPMENT/OPERATIONAL ISSUES
DEEPER DIVING - PSYCHOLOGY AND PHYSIOLOGY
ADVANCED DIVE PLANNING AND DECOMPRESSION THEORY
SPECIALTY DIVING
Guidelines and reels
Prevision buoyancy
Multilevel diving
Lift bags and surface marker buoys (SMB)
SCUBA SKILLS
Propulsion and buoyancy control
Limited visability diving
Gas consumption
Life bag and SMB deployment
Requirements & Materials
Important Information
All registered students for this course and any other associated participants must have a Georgia Tech Buzzcard to access the Campus Recreation Center (CRC). If you have a current Buzzcard, the CRC will activate it for access during the course. Anyone who doesn't have a Buzzcard can purchase one at the CRC front desk for $10.
This course requires a SCUBA Medical Statement that must be completed and emailed to the course administrator prior to arrival.
Prerequisites
Required:
Completed SCUBA Medical Statement emailed to the course administrator prior to arriving for the course
A signed release from a physician if any of the items in the SCUBA Medical Statement are noted with a positive (YES) response. A "yes" response does not necessarily disqualify a candidate from diving but instead acknowledges that there is a pre-existing condition that may or may not effect safe scuba participation
SCUBA certified through an industry-recognized agency (Proof required)
PADI certification: Open Water Diver or Adventure Diver 
Mimimum age: 12 years or older
12-14 year old divers must be accompanied by a parent during class (note: these divers will earn Junior Advanced Open Water Diver certifications)
Materials
Provided
PADI Adventures in Diving Manual (current edition)
PADI Enriched Air Diving Manual (current edition)
Session Details
There are no sessions scheduled at this time. Please check again later.
There are no sessions scheduled at this time. Please check again later.
Who Should Attend
This course is designed for certified divers who would like increase their expertise in diving and get advanced certification.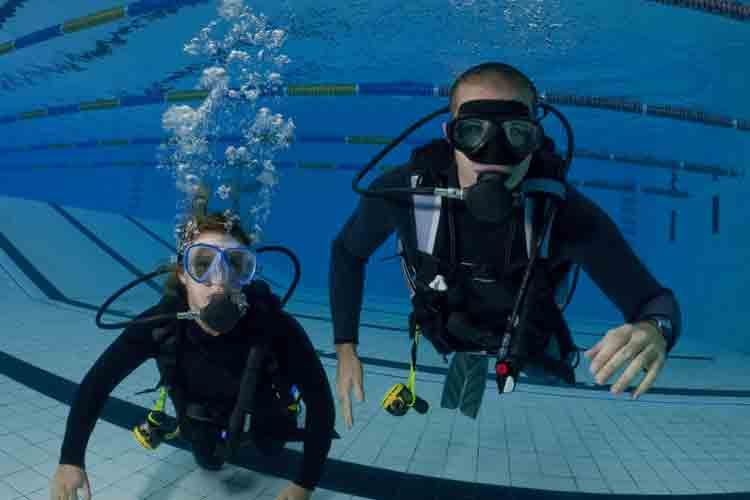 What You Will Learn
Advanced dive planning
Specialty equipment
Nitrox diving
Environmental considerations
Skills development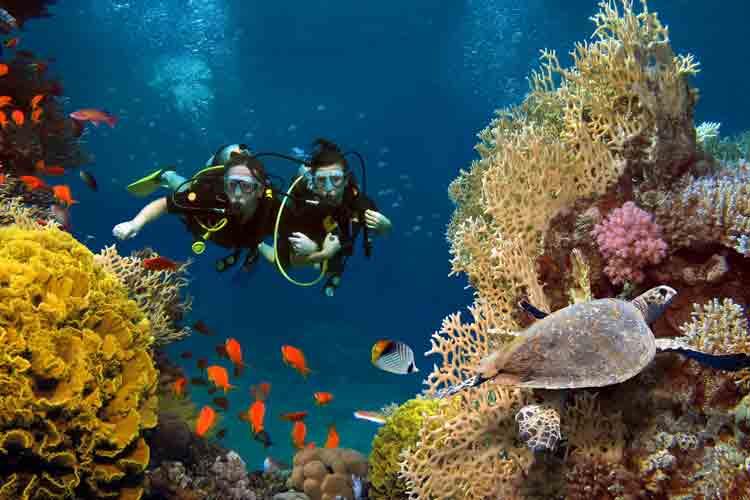 How You Will Benefit
Heighten your expertise about diving.
Learn to use Enriched Air Nitrox.
Comprehend how to plan your dive and use precision buoyancy control.
Increase your knowledge of gas management and specialty equipment.
Taught by Experts in the Field

Grow Your Professional Network
The course schedule was well-structured with a mix of lectures, class discussions, and hands-on exercises led by knowledgeable and engaging instructors.
Related Programs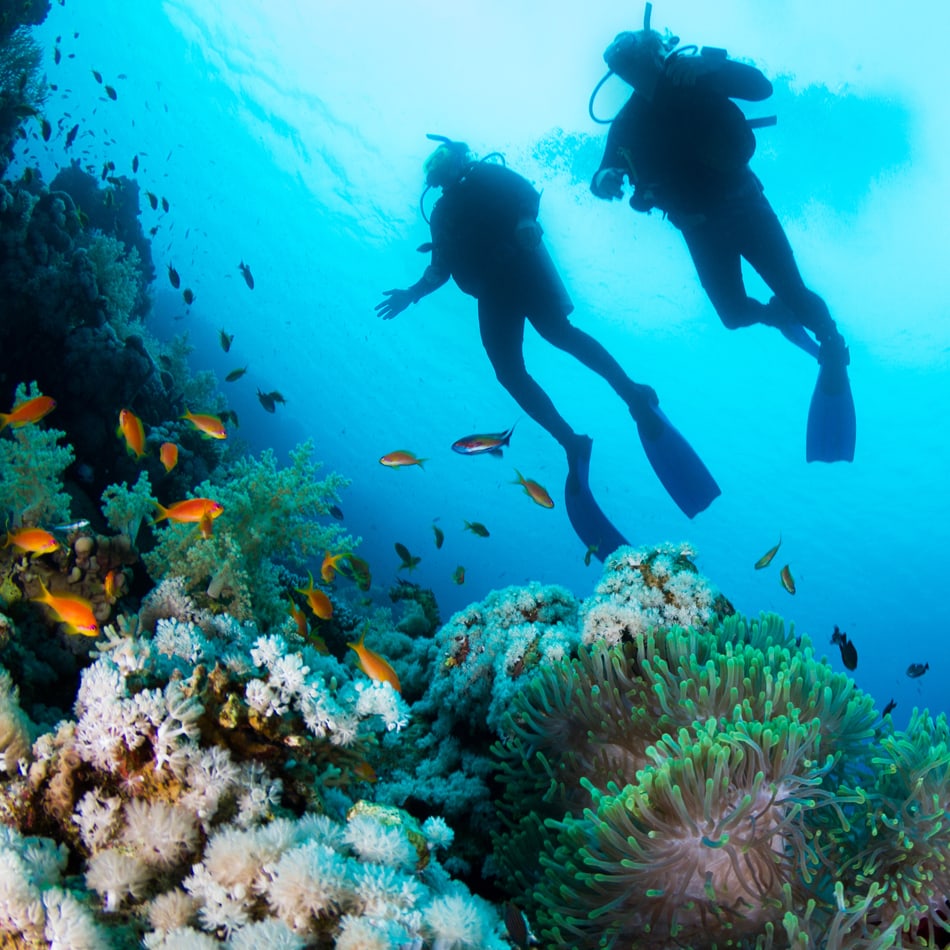 SCUBA Diver 1: Introduction to Open Water Diving
Take the plunge into scuba diving with this entry-level course designed to provide you a comprehensive overview of basic concepts that are needed to dive…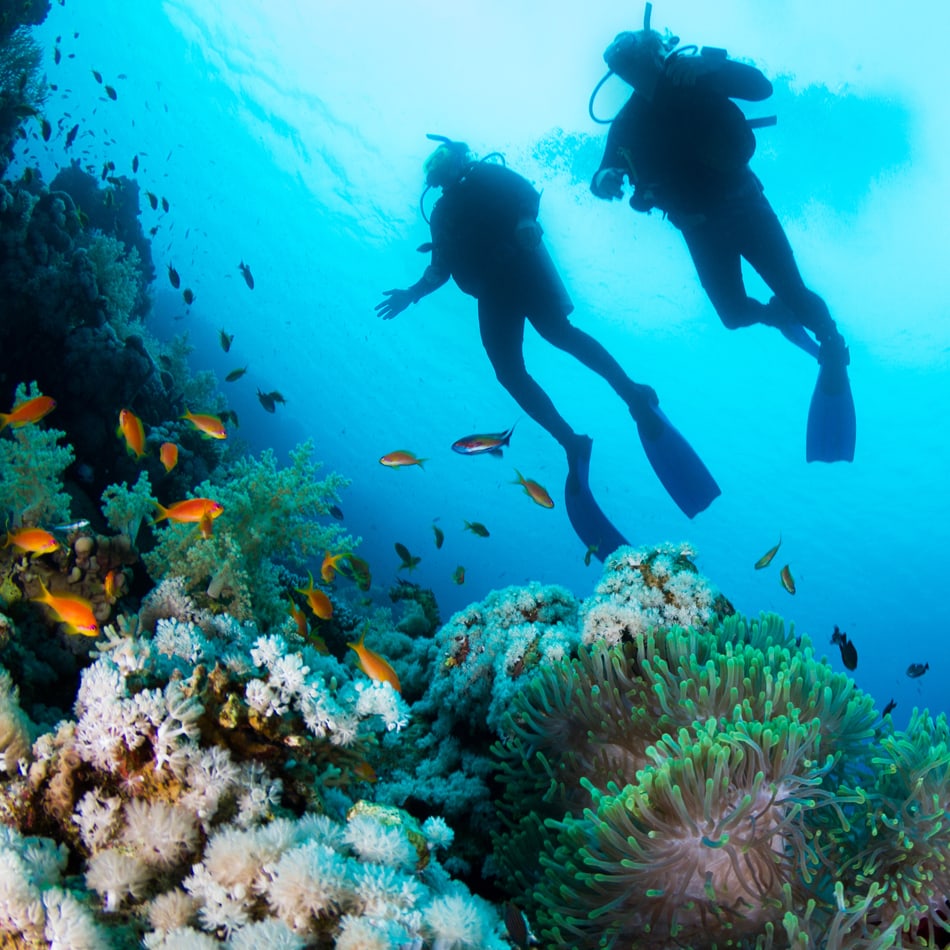 If it's been a bit since you've taken a dip, tune up your skills with this course meant for certified divers who've not been in the water for 6-12 months,…
TRAIN AT YOUR LOCATION
We enable employers to provide specialized, on-location training on their own timetables. Our world-renowned experts can create unique content that meets your employees' specific needs. We also have the ability to deliver courses via web conferencing or on-demand online videos. For 15 or more students, it is more cost-effective for us to come to you.
Save Money

Flexible Schedule

Group Training

Customize Content

On-Site Training

Earn a Certificate
Learn More