The New Dimensions of at-Scale Learning
Educational innovators gather at symposiums to examine current- and future-state of at-scale programs around the globe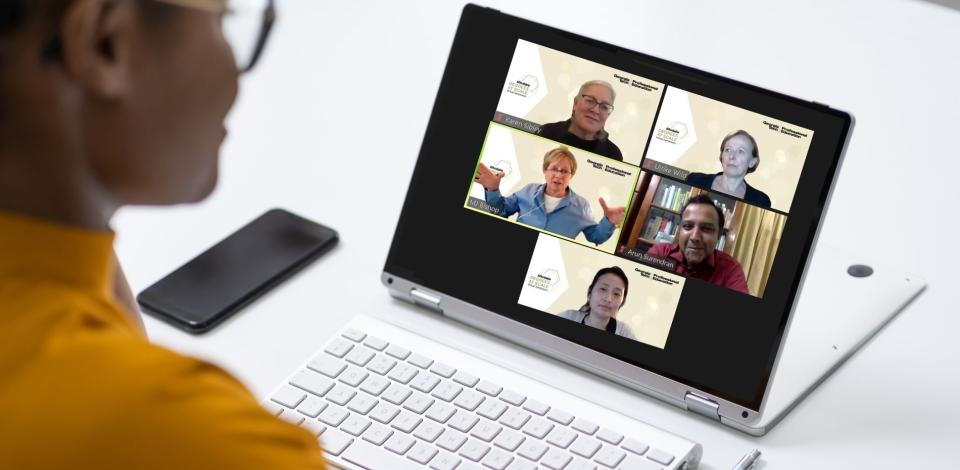 When GTPE delivered its first Affordable Degrees-at-Scale Symposium in 2017, it served as a way to examine the current- and future-state of at-scale programs based on successful implementations around the globe.
Since then, the marketplace and the learners we serve have changed dramatically, with over 50 at-scale degrees worldwide with some intention of affordability.
Taking on new relevance since the coronavirus outbreak, this year's symposiums focused on shifting the conversation from at-scale to reimaging the landscape of higher education. With more than 600 attendees from higher education institutions all over the country, the annual signature event featured 47 speakers from universities not only across the country, but also India and The Netherlands.
Each symposium featured interactive panel discussions and deep-dive presentations around topics such as performance-based admissions, marketing, demand analysis, student engagement, artificial intelligence, and more. Yakut Gazi, associate dean of Learning Systems at GTPE, served as host and moderator with Georgia Tech at-scale experts represented throughout several of the sessions.
eBook on at-Sclae Learning
At the spring symposium, attendees openly discussed some of the ongoing challenges posed by COVID-19 in the U.S. and globally, adding yet another perspective to the ongoing discussion around educational transformation and its power to connect people.
This included the release of an international open access book of institutional responses to the massive shift to remote and online delivery of courses over the last year. Moving Horizontally: The New Dimensions of at-Scale Learning in the Time of COVID1-9, is the first to pose the response as an issue of scale and adds an important perspective to the possibilities around affordable, accessible, and achievable online education.
A featured panel during the symposium brought together some of the eBook contributors to discuss their personal experiences serving students at-scale both horizontally and vertically, and how they can use technology to address the kinds of problems unearthered by the pandemic.
Atlanta Declaration
In the months that followed the spring symposium, the future of at-scale programs saw yet another unprecedented juncture with a dramatically changing ecosystem of partners.
As part of the fall symposium, higher education leaders came together to affirm their principles around ongoing innovation and educational delivery. The result was a document to serve as an initial step toward determining how we should work with for-profit enterprises to ensure affordability, access, and quality in at-scale programs.
"The Atlanta Declaration is our collective commitment to our educational mission, our collaborative work, and a declaration of our core principles in any partnerships or platform," said Gazi. "We believe that scale, both vertically and horizontally, is the future of accessible and affordable education."
To continue the conversation and collaboration on the Atlanta Declaration, and be included in future announcements about the symposium, join the Affordable Degrees-at-Scale Network.