Online Master of Science Programs Connect Virtually
Analytics and cybersecurity students participate in first virtual meetup and celebrate spring grad during a virtual commencement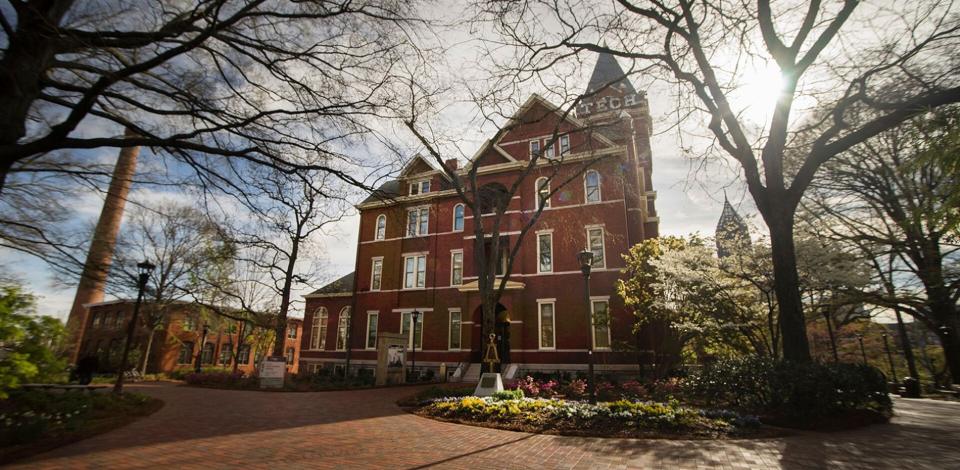 At the end of the 2020 Spring semester, both the Online Master of Science in Analytics (OMS Analytics) and Online Master of Science in Cybersecurity (OMS Cybersecurity) programs connected virtually with classmates, colleagues, and leaders in recognition of the outstanding achievements of the participants as well as the incredible growth of these degree programs since their launches. OMS Analytics began in 2017 with 260 students; this fall, it will admit its largest class to date with nearly 4,000 students. OMS Cybersecurity launched in 2019 with 237 students; and has grown to over 800 students in just under a year.
OMS Programs Meet Virtually
Community is an important part of the learning experience for the online degree programs. The virtual meetups featured speakers such as Nelson Baker, dean of Professional Education; Nisha Botchwey, associate dean of Academic Programs; Joel Sokol, program director for OMS Analytics; and Raheem Beyah, program director for OMS Cybersecurity.
In both meetups, students of these two exceptional degree programs were also encouraged to participate in virtual breakout rooms, which explored specific related topics in depth, according to their interests, while allowing for resource sharing and simply getting to know one another.
Georgia Tech Celebrates Graduates
As the in-person Spring graduation ceremony was postponed due to the COVID-19 pandemic, Georgia Tech hosted its first-ever virtual commencement celebration.
The ceremony included virtual photo opportunities with special campus backdrops and personalized frames; interviews with some of the 2020 graduates; congratulations from College deans, leaders, alumni and friends; a playlist of some of Georgia Tech's most-viewed videos of research; and even 360º video footage capturing the experience of walking across the stage to shake President Cabrera's hand.
While several OMS Analytics graduates joined in on the celebration, the program officially welcomed 108 new grads into the Yellow Jacket community.
"The world is changing rapidly and it's hard to even imagine what your bright future will hold, or what skills and knowledge you will need to continue your path to success," reflects Baker. "From one yellow jacket to another…you got out! And all of us lifelong learners at Georgia Tech Professional Education are here for you if you ever want to come back."