Trending: Hottest Online Master's Degrees of 2017
A roundup of 10 Georgia Tech online degrees to give you a leg up in the workforce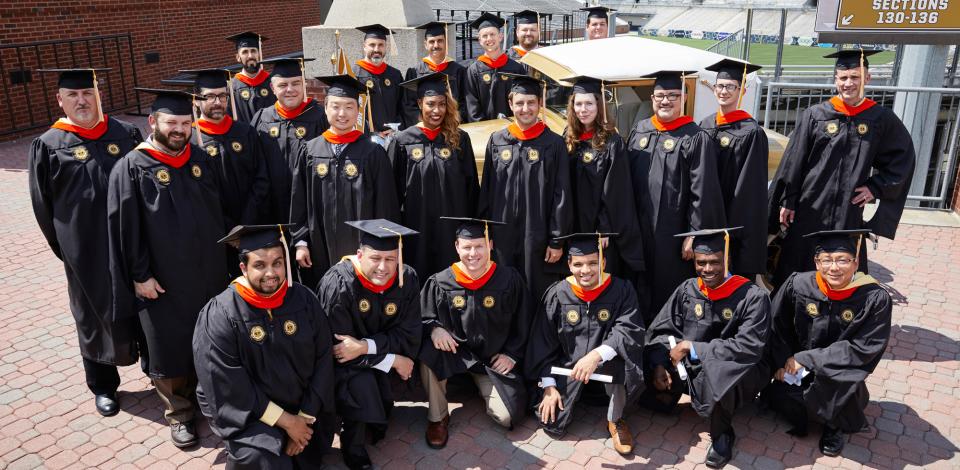 Tighter deadlines, globalization, and changing technology. The modern workforce is becoming increasingly more complex and shows no sign of slowing down. To meet the rapid changes and to stay relevant, professionals are turning to online master's degrees to advance their know-how, without disrupting their career.
Here are some of our online master's and professional master's degrees that had your attention this year:
Data moves fast, and so should the study of its analysis. Georgia Tech's Online Master of Science in Analytics, like the successful on-campus degree program, provides you with the expertise to decipher business-relevant patterns in the sprawling world of big data.

Build upon your computational science and engineering foundational knowledge and skills with technical specialization courses that enhance your domain expertise.

Build and expand your systems engineering expertise while learning how to successfully integrate systems engineering processes to gain a competitive advantage in any industry.

Get the technical know-how to compete in the high-tech industry of computer development, while mastering project deadlines, technical problems, and creative invention required to be successful in today's fast-paced world of technology.

Apply advanced analytical methods – such as optimization, statistics, simulation, and probability – to arrive at good decisions in complex problems and improve the performance of a system.

Develop leading-edge in-depth knowledge and expand the fundamentals of programming and computation theory to prepare yourself for a highly productive career.

Prepare yourself with the leadership, knowledge, and skills to manage complex safety and health programs in the field, while keeping your company and workplace free from danger.

Employers in the aerospace sector increasingly demand greater sophistication and experience from career-minded employees. Reach a level of specialty expertise that demands increased responsibilities.

Discover advanced methods of analysis - including formulating problems, synthesizing information and working collaboratively - to use when solving problems.

Gain a solid foundation in the application of physical principles to medicine, and apply that science to serve the needs of patients and providers in a healthcare setting.