A Crash Corpse in Data Security
Tips for unmasking the dark arts of cybersecurity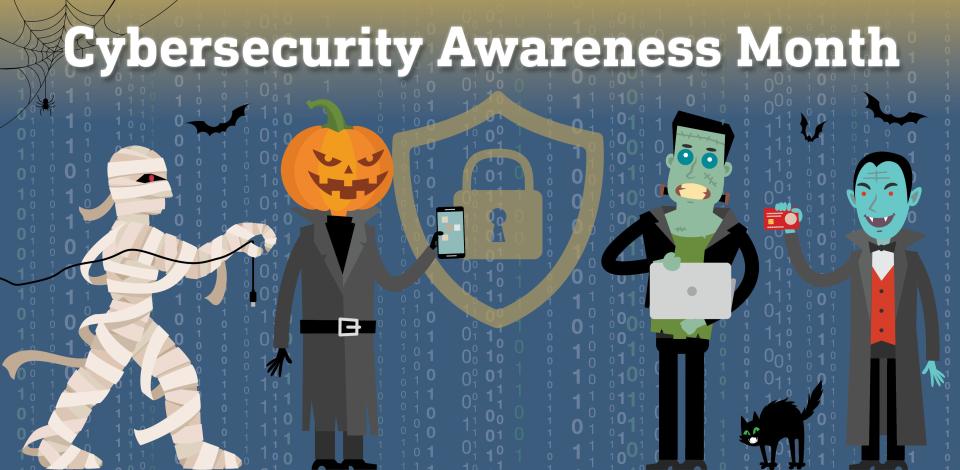 In the eerie world of cyberspace, today's cybercriminals have evolved into stealthy and sinister adversaries. Much like digital Hannibal Lecters, they savor our data with fava beans and a nice chianti, leaving us to fend off their insatiable appetite for your information. While the valiant cybersecurity professionals are busy defending companies, entire industries, and even national power grids, there are several tricks you can use to ward off lurking threats and creep your online activity shrouded in secrecy.
Exorcise Your Electronics Before Laying
Them to Rest
As you embrace the brightest and shiniest new electronics, don't forget about your old ones as you transfer your usage. Before you bid them farewell, perform a factory reset to cleanse them of your data. The last thing you want is to unwittingly pass on a device filled with your digital ghosts, even if it is just going back to the manufacturer.
3-2-1 Data Backup
Keeping your data safe with the 3-2-1 data backup strategy is much like wielding a wooden stake. You hope you'll never have to use it, but you'll be happy to have it should the need ever arise. Make sure to have 3 copies of your device's data, 2 copies of the data "on-site," (one copy on your device and another on an external hard drive), and 1 copy of your data "off-site," like in a cloud storage system. While this strategy might seem like overkill, it's better to be prepared for the things that go bump in the digital night.
Beware the QR Code Tricksters
Like most phishing schemes, QR code phishing, also known as "quishing," preys on victims moving too quickly and not thinking critically about the links they click or scan. Starting in May 2023, a security firm observed a quishing campaign that haunted multiple industries and continues to see growth. To protect yourself from these spooky schemes, always make sure the QR code is from a reputable source. For in-person QR codes, such as the ones meant for parking payments, check for deceitful QR code stickers applied over the real ones.
The Curse of the Public Charging Station
While the prospect of reanimating your devices during a nightly visit to the graveyard may be tempting, free public charging stations harbor chilling threats that should have, "Be afraid. Be very afraid." ringing in your ear. Especially if those devices are used for hybrid work. The USB connections utilized in free charging stations not only transmit power but also data, leaving your devices open for cybercriminals to access your personal data and run malware. Instead use an AC outlet or charge-only USB adapter to ensure only power is being transmitted, keeping the cyber-specters of data theft at bay.
The Devil's in the URL Details
As you may have heard in workplace cybersecurity training, dots and dashes aren't just important in Morse code; they are the sigils that guide the flow of web traffic. Seemingly inconspicuous alterations to a URL, such as the change from www.super.safe.website.com to www.super-safe.website.com, may serve as the skeleton key cybercriminals hold to access your secure data. When in doubt, use a search engine to find the URL you are looking for and never click on a link that gives you the heebie jeebies.
In this ever-shifting digital landscape, it may seem as though the tricks outnumber the treats, but by maintaining your cyber-awareness, you can fortify your data defenses with the skill and valor of a medieval knight. For more cybersecurity tips, check out Staying Cyber-Safe While Teleworking and for those brave enough, Georiga Tech offers both a Cybersecurity Certificate and an Online Master of Science in Cybersecurity.