Industry Trends: Safety and Health
New technologies, changing workforce demographics, and the need for stricter safety regulations are driving health and safety workplace trends in 2018 and beyond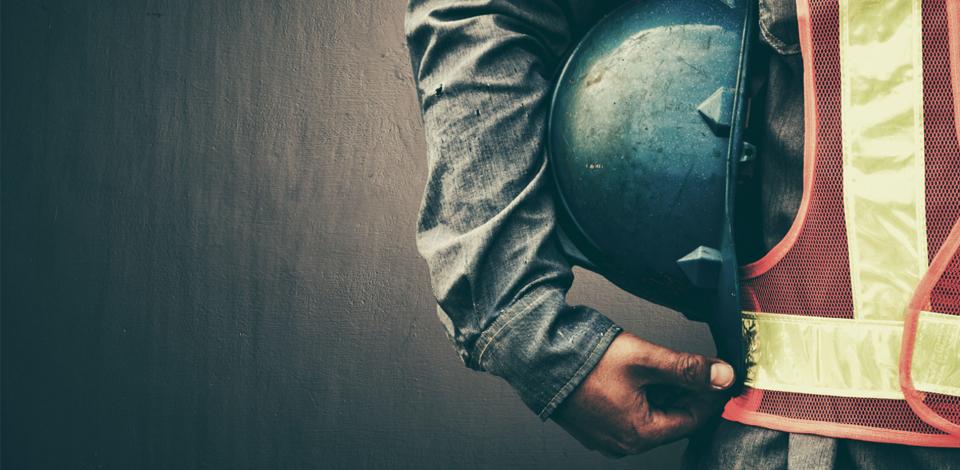 Workplace safety for employees has increasingly gained widespread attention and concern due to the heavy safety and health risks it poses for workers. In 2016, workplace fatalities in the U.S. increased by 7 percent over the previous year, according to the Census of 2016 Fatal Occupational Injuries report issued by the Bureau of Labor Statistics. It is also the third year in a row the number has increased, representing the highest number of fatalities since 2008.
To help decrease workplace fatalities and minimize liability, organizations must find innovative ways to improve workplace safety and health. From developing a strong safety culture to the growing demand of safety professionals and the release of ISO 45001, here are five of the biggest trends on the rise in the safety and health industry.
Trend #1: Emphasizing employee health and wellness
Worker wellbeing and safety go hand-in-hand, according to a new Campbell Institute study. While typical organizational wellbeing programs focus on weight loss or nutrition, the Institute has found that a more multifaceted approach to worker wellbeing can lead to sustainable and increased employee health. Organizations should look at worker wellbeing holistically and consider physical, mental, social, and economic factors in their safety and health strategies. The Plan-Do-Check-Act model has been proposed as a systematic approach to help organizations control and monitor their risk and exposure to workplace injuries and fatalities.
Trend #2: Growing the diversity of safety professionals
Global safety and health laws and regulations have increased the demand for professionals in the safety and health fields. In an effort to avoid the financial impact of workplace injuries, several roles have entered into the market specializing in the safety occupation niche. In 2017, these new roles accounted for 14 percent of U.S. job postings, according to Labor Insights and Burning Glass data. Using their knowledge and skills to promote a positive culture and best practices in the safety and health workplace, the safety professionals are ensuring organizations comply with safety legislation and establish appropriate management systems.
Trend #3: Leveraging data to promote better safety outcomes
As the Occupational Safety & Health (OSH) industry becomes more orientated towards total health and wellness, the need for safety analytics and prediction models is more prominent. The National Institute of Occupational Safety and Health has been exploring predictive analytics and related approaches to help reduce the risk of death, injury, and disease from work. While data integration was a hot topic last year, organizations are now looking to make sense of the data and leverage it towards better safety outcomes. As big data continues to grow, safety professionals will have the tools and access to cutting-edge technology to proactively predict and prevent workplace injuries.
Trend #4: Improving safety management systems and technology
Technology focused on safety and health has gained traction due to increased health, safety, and environmental laws and standards. Although organizations have been slow to implement digital technologies such as mobile applications and telematics, there has been an increase in high performing companies using cloud-based safety management systems. These streamlined platforms ensure workplace conditions are consistently examined and issues can be addressed immediately. In addition, the recent release of ISO 45001 sets the standard for an international safety management system and provides practical solutions to worker safety.
Trend #5: Advancing the sustainability movement
A growing number of organizations are incorporating safety data into their corporate sustainability reporting, and human capital now plays a key role. A new recordkeeping rule requires employers to submit recorded injury and illness data electronically for posting on the Occupational Safety and Health Administration (OSHA) website. Releasing this data encourages employers to increase their prevention efforts and allows researchers to examine the data to develop innovative solutions while putting organizations on a path to sustainability.
What's next?
In order to address these trends, safety and health professionals will be required to update current knowledge, while attaining new knowledge and skills. A recent survey from the Board of Certified Safety Professionals and the American Society of Safety Professionals reveals that the value of safety, health, and environmental certifications continues to grow, with many job descriptions and standards specifically citing them.
Education and training serves an important role in informing workers and managers about workplace hazards and controls while providing a greater understanding of the safety and health program itself. Georgia Tech Professional Education (GTPE) offers courses, certificates and a professional master's degree in safety and health that can empower your organization to tackle one of the forecast trends this year.
Georgia Tech Professional Education is a leader in innovative educational delivery, designed for working professionals in tech, business, and leadership. Our connection to the marketplace — coupled with our world-class faculty, researchers, and subject matter experts — provides an unparalleled prospective to education innovation, industry trends, future work, and lifelong learning. To uncover additional trends, challenges, and opportunities impacting your industry, visit our Industry & Trends page.
Want to learn more about our OSHA programs? Check out our overview of the learners we served last fiscal year.