Looking Forward: Safety & Health Over the Next Decade
How will the Covid-19 pandemic change the field of occupational safety and health?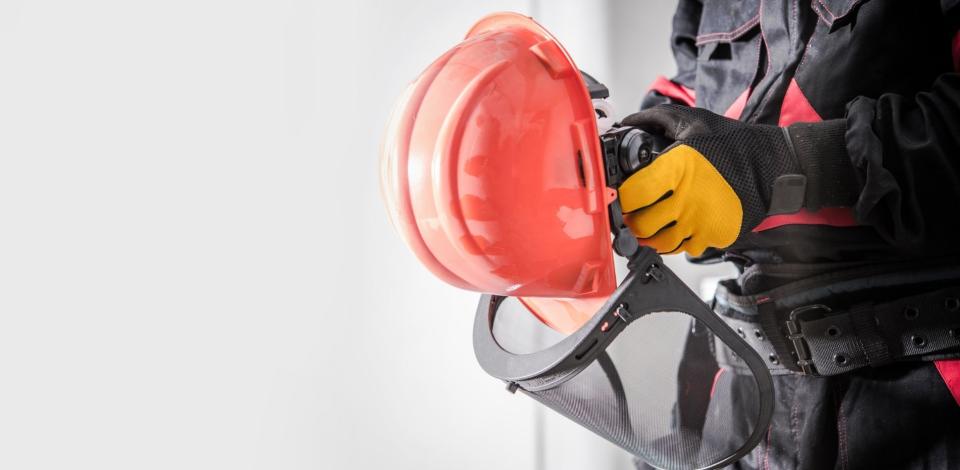 Covid-19 has tested infrastructure, policies, businesses, and workers across the gamut of industries. The unprecedented nature of circumstances has shown a spotlight on weaknesses in a myriad of areas, some known but many unforeseen. Due to its interwoven nature, the safety and health industry has also been impacted by these strains with respect to protecting worker health, especially the most vulnerable of populations.
In response, the Occupational Safety and Health Administration (OSHA) has worked closely with the Centers for Disease Control and Prevention (CDC) to present guidance on how to protect workers.
"Responding to the coronavirus pandemic has required an acknowledgment that certain hazards don't exist in a vacuum – and to best mitigate them they must be addressed at the workplace and in the community simultaneously," says Hilarie Warren, the new director of Georgia Tech's OSHA Training Institute. "We've witnessed these two agencies work together in a truly collaborative way during this difficult and dynamic period."
While the Covid-19 pandemic has exacerbated work arrangements and the overall safety and health of the workforce, it has also resulted in a push for new safety requirements and regulations. Here's a deeper look at three trends organizations will face as we navigate the new world of safety and health over the next decade.
Enhancement of Safety and Health Standards and Regulations
Under pressure due to the pandemic, state governments have taken a more active role in promulgating safety regulations to address the pandemic. By December 2020, the legislatures of 14 states enacted laws requiring employers to address the current COVID-19 public health crisis. As more states push the occupational safety and health norms towards a requirement for a pandemic response plan and infectious disease standards, it is possible that OSHA will take action to develop a comprehensive, national standard.
"This type of standard had been on the regulatory agenda during the Obama administration as a result of the H1N1 pandemic," says Warren. "The groundwork for a national standard is already there."
While Paul Schlumper, director of the Safety, Health and Environmental Services group within Georgia Tech's Enterprise Innovation Institute (EI2) and Principal Research Engineer, says it's often hard to speculate about the future, he's already seen indications from the new administration of a pivot from compliance assistance and guidance to an increased focus on inspections and enforcement. "This will most likely result in increased enforcement inspections and complex health and safety requirements by 2030."
Indeed, as of May 2021, OSHA has sent an Emergency Temporary Standard on occupational exposure to COVID-19 to the Office of Management and Budget at the White House for review, signaling an emergency rule published in the Federal Register is forthcoming.
Prioritization of Safe Working and Learning
Even the way OSHA conducts business has changed due to COVID-19. With the ability to conduct many inspections and training virtually, OSHA is more capable of protecting worker safety and health than ever before. It is expected that even in a post-pandemic world, the ability to review programs remotely or log into a training class from across the country will remain.
"This flexibility in the way that professionals can complete and improve their occupational safety and health duties and knowledge will provide more opportunities to safeguard the safety and health of working professionals," says Warren.
An example of this shift occurred in the recently updated "Guidelines for Safety and Health Programs," released under Assistant Secretary of Labor, David Michaels, Ph.D., MPH. In the next decade, Schlumper expects to see a resurgence of these recommended practices, with an emphasis on a federal standard that requires companies to have more formal injury and illness prevention programs.
Expansion of Nonstandard Work Arrangements
One of the biggest challenges facing the safety and health profession is the significant increase in gig and independent contract work. In fact, a recent Gartner survey revealed that 32% of organizations are replacing full-time employees with contingent workers as a cost-saving measure.
As a growing part of the economy, these nontraditional employment options offer a more flexible work-life balance but they also present a significant challenge for worker safety and health.
The ever-expanding pool of contingent workers, often consisting of construction workers, warehousing employees, and hotel workers, are left vulnerable, lacking job security, competitive wages, and other traditional employment benefits, such as retirement funding and health insurance.
To combat this, Warren and Schlumper predict a push for new regulations to support these worker populations may be on the horizon.
The Future of Safety and Health
While the future of safety and health poses significant but not yet fully understood challenges, it also presents many new opportunities for transformations to reflect pivots in safety, environmental, and workforce development.
"As OSHA continues to transform and evolve throughout the coming years, the workforce across industries and the country can look forward to its growing capacity to provide protection through increased standardization and modernization of methods," says Schlumper.
Now is the time for safety professionals to take lessons learned from COVID-19 and make their organization's stronger and more effective. Professional education and training, in the form of short courses, professional certificate programs, or advanced degrees, will be a critical tool in staying abreast of the shifting trends in the industry, while also better protecting your organization for the future of work.