The Cost of Connectivity
A look into today's cybersecurity threats and their effects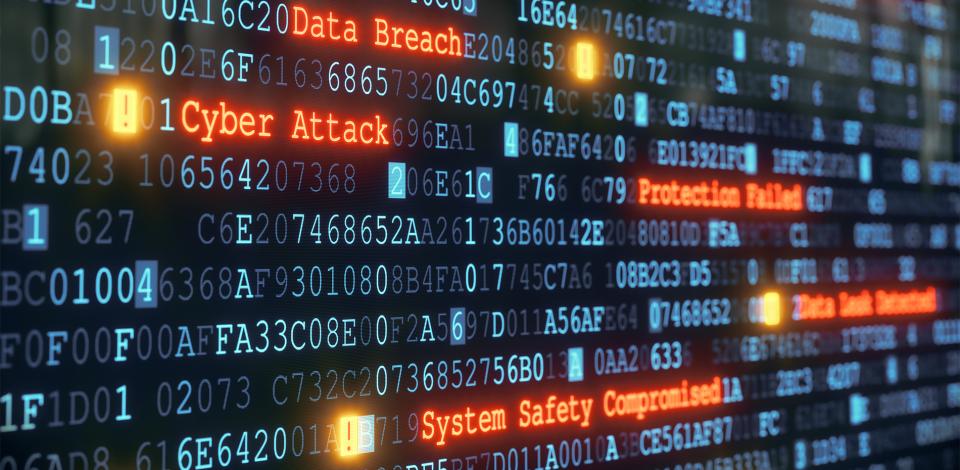 Widespread access to internet-connected devices for recreation and work provides lurking cybercriminals the opportunity to exploit more data and information than ever before. Of the 3,000 individuals polled by the National Cybersecurity Alliance and Cybsafe 45% reported they are "always online". This global connectivity coupled with the use of more advanced and complex tactics by hackers can make both the private and public sectors vulnerable to cyberattacks.  
A Big Price to Pay  
Data breaches and Internet of Things (IoT) malware are among the most frequent attacks. They affect businesses of all sizes and have proven to be common and costly. By April 2023, 340 million people had been affected by data breaches or leaks. Access to data and sensitive information by malicious attackers can result in identity theft, financial loss, or a damaged reputation. According to IBM's Cost of a Data Breach Report, the global average cost of a data breach in 2023 was $4.45 million, a 15% increase since 2020. 
As corporations, big and small, seek new ways to increase productivity, vulnerabilities grow. The dramatic spike in remote working and its reliance on digital platforms has only increased the opportunity for hackers to target corporations and individuals alike. As of 2023, ransomware attacks have affected 72% of businesses worldwide, marking an increase from the previous five years, according to Statista. The need for highly trained cybersecurity professionals to identify issues, find effective solutions, and secure valuable data against malicious attackers is more crucial than ever.   
Mustaque Ahamad, professor in Georgia Tech's School of Cybersecurity and Privacy and director of the Online Master of Science in Cybersecurity (OMS Cybersecurity) Information Security track, underlines the responsibility all of us bear to stay proactive and alert. "Attackers just need one way to get into our systems," says Ahamad. "If we do not play our part, we become the way attackers get into our systems and expose an entire organization to online risks."  
Critical Infrastructure at Risk 
The cost of a cyberattack is not only expensive, but it can also negatively affect systems that are vital to a high-functioning society. Attacks against infrastructure disrupt critical services and can inflict serious damage. The public sector is not the only one that is interconnected. Modern corporations and industries maintain critical infrastructures and cyber-physical control systems that are increasingly connected as well. Examples include Internet-of-Things (IoT), medical devices, power grid, drones, and autonomous cars. "This increased connection," says Saman Zonouz, associate professor in the School of Cybersecurity and Privacy and director of the OMS Cybersecurity Cyber-Physical Systems track "has broadened the attack surface and vulnerabilities in these platforms that are regularly exploited by adversaries across the globe."  
Cybersecurity and resilience guarantees, predictive detection, proactive response, and recovery countermeasures are needed to improve our critical infrastructure. "The U.S. industry needs practically deployable cybersecurity protection solutions," says Zonouz. This need "has opened up the job market for cyber-physical security expertise remarkably," he notes.  
AI and Disinformation  
Artificial Intelligence's fast evolution is not only reshaping the economy and workforce, but also generating concern regarding the propagation of disinformation. Brenden Kuerbis, executive director of the Online Master of Science in Cybersecurity, notes that there is a level of overreaction to this threat that can undermine important values such as innovation, freedom of expression, and the global internet. However, he also speaks to the concern over how fast it can generate disinformation across cultural barriers and the challenge this presents. "These tools can mimic human behavior so convincingly that it becomes challenging to distinguish between genuine and fabricated content," says Kuerbis. "When coupled with dissemination through traditional media outlets and automated social media bots, this becomes a formidable challenge."  
Finding a solution to this threat requires participation from business leaders, scientific and media experts, and governments. Kuerbis states that technical solutions, information sharing, and policies that provide transparency are ways to address this issue while "preserving the avenues for technological innovation, and safeguarding freedom of expression." 
Risk and Reward 
Interconnectivity encourages collaboration, fosters healthy competition, and allows industries to generate effective results. It also exposes corporations, governments, and individuals to an unpredictable and ever-evolving digital landscape. However, the emphasis on threats coming from other nations "oversimplifies the cybersecurity problem and diverts our attention from the standards, practices, implementation and monitoring methods that can prevent or detect all cybersecurity threats," says Milton Mueller, professor in Georgia Tech's School of Public Policy and director of the OMS Cybersecurity Policy track. 
Embracing global connectivity while remaining aware of its vulnerabilities is key as industries adapt to modern technological advancements. The complexity of the digital landscape presents challenges, but its dynamic nature also provides those in the field a rewarding career where you are constantly learning, solving intricate problems, and ultimately making the world a safer place.