50001 Certified Practitioner in Energy Management Systems (50001 CP EnMS)
Overview
Course Content
Requirements & Materials
Overview
50001 Certified Practitioner in Energy Management Systems (50001 CP EnMS)
Course Description
The 50001 Certified Practitioner in Energy Management Systems (50001 CP EnMS) provides critical technical assistance to industrial and commercial facilities that want to implement an energy management system that conforms to ISO 50001. The 50001 CP EnMS has the expertise to assist organizations to implement best practices in energy management that conform to ISO 50001. Also, the 50001 CP EnMS assists with developing energy performance indicators (EnPI) and baselines that allow a facility to track its performance improvement and develop best practices in incorporating metrics. These practitioners are facility personnel, consulting professionals, auditors, or service providers with the appropriate technical experience in industrial and commercial energy systems and energy efficiency practices. The ISO 50001 Lead Auditor exam is administered by the Association of Energy Engineers (AEE). To take this exam, you must fill out an online application available on the AEE website. Please contact the Certification Director, Francine Seskin, at francine@aeecenter.org for any certification or exam related inquiries. For more information see the AEE website, www.aeecenter.org. The attendee will need to bring a laptop that can access WI-FI and Chrome browser for this face to face course.
Course Content
INTRODUCTION TO CP ENMS PROGRAM
ENERGY REVIEW
Energy Analysis
Opportunities
Significant Energy Uses
Relevant Variables
General
ENERGY PERFORMANCE INDICATORS, BASELINES, AND ENERGY PERFORMANCE
OBJECTIVES, TARGETS, AND ACTION PLANS
M&V PROTOCOL
PROCUREMENT AND DESIGN
OPERATIONAL CONTROL
MONITORING, MEASURING, AND ANALYSIS
INTERNAL AUDIT PROGRAM
ENERGY PERFORMANCE
CAPA
Requirements & Materials
Important Information
Access to the content for this course requires you to set up a password for your Georgia Tech (GT) account different from your account and password on this website.  
After you complete your registration follow the "How to Access Your Course Content" instructions which display on the session details (summary) page for this course.
This course is taught in a classroom but includes an online pre-course to be completed before the classroom session begins.
Prerequisites
Materials
Required
Attendees must obtain a copy of the standard ISO 50001:2018 Energy Management Systems – Requirements with Guidance For Use to be used with the pre-course and during the course. By contractual agreement, the standard cannot be shipped outside the U.S. The standard may be purchased through the GT Marketplace, the American National Standards Inst. (ANSI) (www.ansi.org), and/or American Society for Quality (ASQ) (www.asq.org)    
Laptop
Provided
Course materials (via download)
Session Details
Special Discounts: Register two or more people from your organization and receive a 10% group discount. Enter the coupon code MULTI at checkout. Review coupon instructions for more information.
Who Should Attend
This course is designed for energy system auditors and energy management professionals interested in attending the 50001 CP EnMS certification to support implementation of ISO 50001 and the U.S. Department of Energy's Superior Energy Performance (SEP) Program.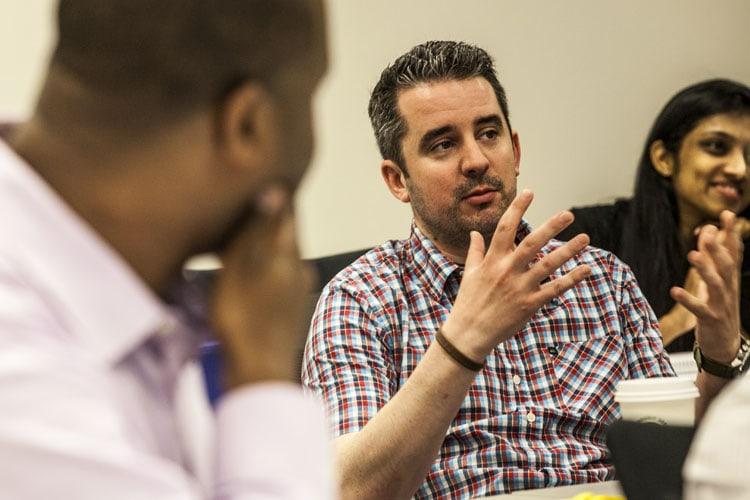 What You Will Learn
How to identify and prioritize opportunities for improvement
Significant Energy Uses (SEUs)
Simple performance metrics and how to justify its use
A review of energy
Simple ratio and regression models
Objectives, targets, and action plans
Forecast, backcast, and chaning methods
Measurement and verification (M&V) protocol
Operational and maintenance criteria
How to monitor and measure plans for key characteristics
Significant deviation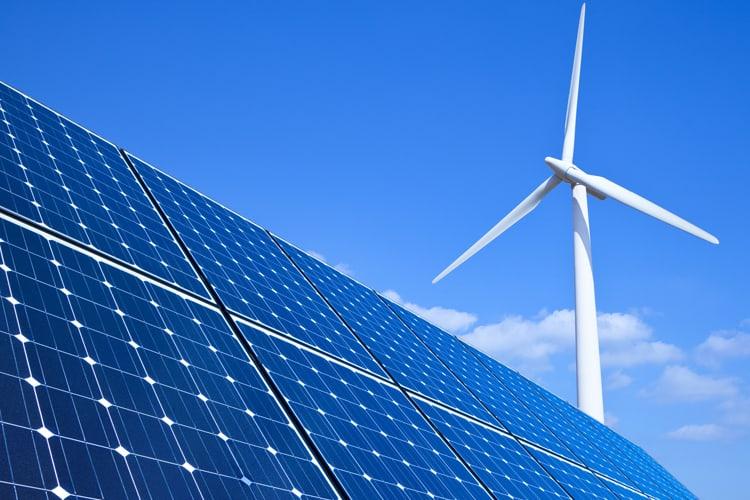 How You Will Benefit
Prepare to take the 500001 CP EnMS Exam.
Develop ability to provide critical technical assistance to industrial and commercial facilities that want to become certified to ISO 50001.
Identify and prioritize opportunities for improvement.
Document criteria and methods for selection of SEUs.
Discuss energy data and develop process for updating an energy review.
Calculate energy performance, identify targets, and develop and action plan.
Develop valid models for using the 50001 M&V protocol developed by U.S.Department of Energy.
Modify current procedures for design and procurement to meet ISO 50001 requirements.
Determine Operations and Management criteria for equipment.
Review an internal audit procedure based on ISO 50001.
Evaluate the implementation and effectiveness of an organization's corrective and preventive action (CAPA) system.
Taught by Experts in the Field

Grow Your Professional Network
The course schedule was well-structured with a mix of lectures, class discussions, and hands-on exercises led by knowledgeable and engaging instructors.
TRAIN AT YOUR LOCATION
We enable employers to provide specialized, on-location training on their own timetables. Our world-renowned experts can create unique content that meets your employees' specific needs. We also have the ability to deliver courses via web conferencing or on-demand online videos. For 15 or more students, it is more cost-effective for us to come to you.
Save Money

Flexible Schedule

Group Training

Customize Content

On-Site Training

Earn a Certificate
Learn More