Fundamentals of Cyber Systems Test and Evaluation
Overview
Course Content
Requirements & Materials
Overview
Fundamentals of Cyber Systems Test and Evaluation
Course Description
Learn how to apply test and evaluation (T&E) to the cyber domain. The Fundamentals of Cyber Systems Test and Evaluation course approaches T&E from the perspective of Department of Defense (DoD) practitioners, covering the gamut of the roles, responsibilities, processes, procedures, and tools needed to effectively work in this space. Extensive workshops help attendees understand cybersecurity vulnerabilities, design cyber-related test plans, select appropriate measurements, and report results.
Course Content
INTRODUCTION TO CYBER DOMAIN AND DEFENSES
Cyber-specific terms, policies, and standards
Threats and exploitations
Cybersecurity mitigations including cryptography
Risk management and assessment
DEVELOPMENTAL, OPERATIONAL, AND INTEROPERABILITY CYBER TESTING
Test types
Critical operational objectives
TEST PLANNING
Designing test plans
DoD guidance
Measures of Effectiveness (MOE)
Measures of Performance (MOP)
TEST TYPES
Software testing
Network testing
Vulnerability testing
Penetration and red team testing
TEST EXECUTION AND CONTROL
Challenges of embedded system testing
Platform testing
Managing red teams
DATA MANAGEMENT
Instrumentation
Traffic generation
Data reduction and analysis
Requirements & Materials
Materials
Required: Laptop

Provided: Downloadable Materials
Session Details
Special Discounts: Georgia Tech Research Institute (GTRI) employees are eligible to receive a discount. If you are a GTRI employee, please go to the Organizational Development website and look for the coupon code under GT Professional Development. Review coupon instructions for more information.
There are no sessions scheduled at this time. Please check again later.
Who Should Attend
This course is designed for engineers, technicians, managers, and information security professionals who work with test and evaluation from a DoD perspective.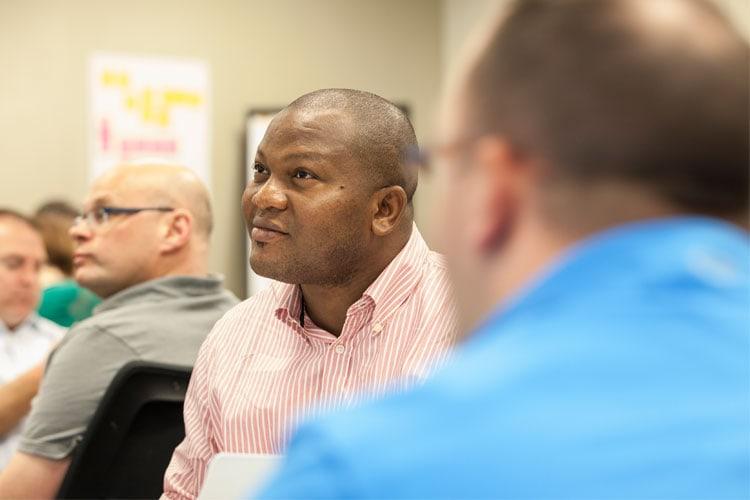 What You Will Learn
Cyber domain and defenses introduction
Developmental, operational, and interoperability cyber testing
Test planning
Test types
Test execution and control
Data management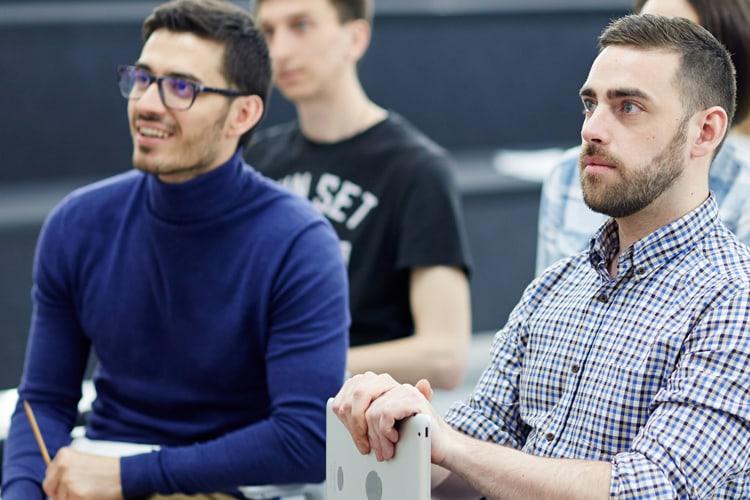 How You Will Benefit
Understand and apply cyber domain lexicon, policies, and standards.
Describe the relationship of Developmental T&E, Operational T&E, and interoperability testing to cyber.
Understand line and wireless network security and vulnerabilities.
Conduct penetration testing, incident detection, and incident response.
Know the types of cyber tools available for live-virtual-constructive tests.
Manage risk evaluated or caused by cyber test and evaluation tools.
Evaluate information exchange and assurance and identification security.
Grow Your Professional Network

Taught by Experts in the Field
The course schedule was well-structured with a mix of lectures, class discussions, and hands-on exercises led by knowledgeable and engaging instructors.
TRAIN AT YOUR LOCATION
We enable employers to provide specialized, on-location training on their own timetables. Our world-renowned experts can create unique content that meets your employees' specific needs. We also have the ability to deliver courses via web conferencing or on-demand online videos. For 15 or more students, it is more cost-effective for us to come to you.
Save Money

Flexible Schedule

Group Training

Customize Content

On-Site Training

Earn a Certificate
Learn More