Material Handling 101: Fundamentals, Analysis and Selection
Overview
Material Handling 101: Fundamentals, Analysis and Selection
Course Description
This course provides an introduction to the field of material handling, including systems analysis, equipment selection, and the relationship of material handling to other activities and operations of the industrial plant or warehouse. It is also an excellent refresher course for those who want an update on the latest trends. You will learn how to plan and analyze material-handling systems, how to improve material-handling operations, and when to apply material-handling automation. You will review case examples and participate in a guided exercise to ensure your mastery of the techniques presented. Those who are seeking cost reductions through better handling methods or those who must replace, upgrade, or add material-handling equipment will find this course particularly helpful.
Course Content
FUNDAMENTAL PRINCIPLES AND CONCEPTS
The definition and objectives of material handling
Basic principles and economics of material handling
Classifications of Material Handling Equipment
How to understand the categories of handling equipment
How to understand the types of handling systems
HOW TO ANALYZE MATERIAL HANDLING PROBLEMS
Systemic Handling Analysis (SHA) – an organized approach
Key information for systematic analysis
Practical ways to visualize and analyze material movements
Guided Application in Material Handling Analysis
Use data on material movements to develop a material handling plan
PREFERRED HANDLING METHODS AND EQUIPMENT
How to identify preferred handling methods and equipment for different classes of materials and for each move in a facility
MATERIAL HANDLING EXERCISE
How to use your material handling plan to validate your concepts; find real products that could help you implement it.
How to map actual material handling products to a wide range of movement situations: high-volume; low volume; conveyable, not conveyable; short-distance; long-distance; between workplaces; within the workplace, etc.
EVALUATION AND SELECTION
Cost Justification and comparison
Evaluation and selection of plans and equipment
HOW TO IMPROVE MATERIAL HANDLING OPERATIONS
Ways to attack material handling problems
Checklists and surveys
Work sampling, time standards, and measurement of material handling labor
Session Details
Special Discounts: Register and pay for all required courses in a Supply Chain & Logistics certificate and receive a discount of 17% off per course. Enter coupon code SCL-Cert at checkout. Returning students of the Supply Chain & Logistics Institute (SCL) courses or alumni of GT EMIL and MSSCE programs are eligible to receive a 10% discount. Enter coupon code SCL-Alum at checkout. Members of certain organizations are eligible to receive a 10% discount. Enter coupon code SCL-Org at checkout. Review coupon instructions for more information.
There are no sessions scheduled at this time. Please check again later.
There are no sessions scheduled at this time. Please check again later.
Who Should Attend
This course is designed for material-handling and logistics engineers, manufacturing and process engineers, industrial engineers and systems analysts, production supervisors and team leaders, warehouse supervisors and team leaders, and cell-planning and lean manufacturing teams.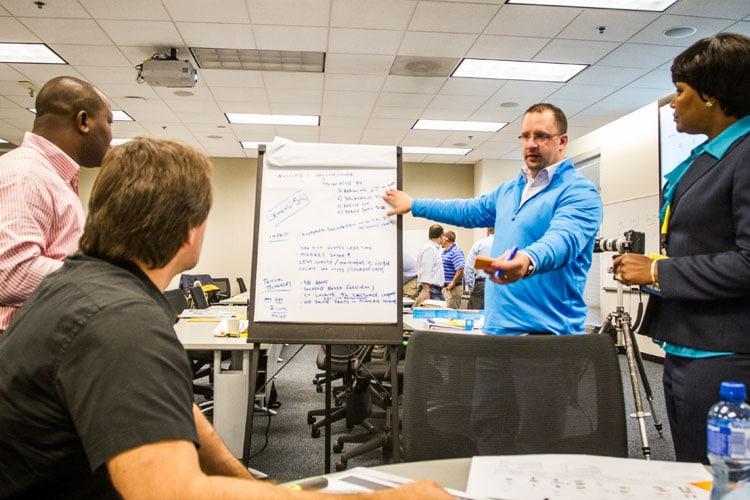 What You Will Learn
Fundamental material handling principles and concepts
Classifications of material handling equipment
Systematic Handling Analysis (SHA)
Material handling evaluations, selections, and continuous improvements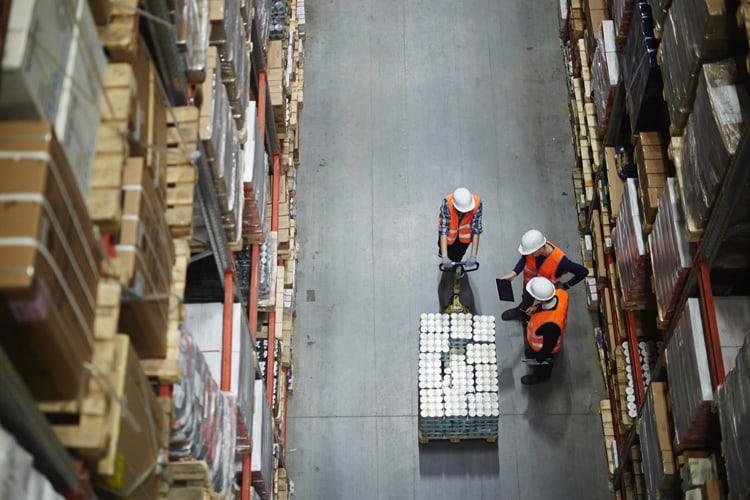 How You Will Benefit
Reduce material-handling costs.
Improve the planning and performance of material-handling systems.
Understand how and when to apply material-handling automation.
Grow Your Professional Network

Taught by Experts in the Field
I am really impressed with the scope of subjects covered and the practical case studies in diverse sectors from health, education, and other public sector projects.
- Kenny Onasanya
Team Lead
TRAIN AT YOUR LOCATION
We enable employers to provide specialized, on-location training on their own timetables. Our world-renowned experts can create unique content that meets your employees' specific needs. We also have the ability to deliver courses via web conferencing or on-demand online videos. For 15 or more students, it is more cost-effective for us to come to you.
Save Money

Flexible Schedule

Group Training

Customize Content

On-Site Training

Earn a Certificate
Learn More