APICS Certified in Logistics, Transportation and Distribution (CLTD) Boot Camp
Overview
Course Content
Requirements & Materials
Overview
APICS Certified in Logistics, Transportation and Distribution (CLTD) Boot Camp
Course Description
Take the next step toward earning your Certified in Logistics, Transportation and Distribution (CLTD) certification! Designed to cover key learning points of the APICS CLTD Learning System, this accelerated boot camp will help you master the essential knowledge to meet today's supply chain logistics challenges and prepare for the exam. The CLTD designation was created by APICS and a team of subject matter experts and sets the global standard for best practices in logistics, transportation, and distribution. There will be limited seating for this boot camp.
Course Content
LOGISTICS AND SUPPLY CHAIN OVERVIEW
Overview of macro and micro logistics processes and systems defining material and information flows
How to achieve consistent customer service at the lowest total cost
How to illustrate logistics cross-functional relationships with marketing, finance, and manufacturing
CAPACITY PLANNING AND DEMAND MANAGEMENT
Strategic and operational considerations and important trade-offs related to logistics, procurement, manufacturing, and customer relationship management
Resource-alignment and organizational forecasts development
ORDER MANAGEMENT
Related concepts of order management and customer service
How to define and measure logistics customer service outputs
INVENTORY AND WAREHOUSE MANAGEMENT
Methods and techniques firms use to control, manage, and store inventory
Economic and service benefits warehousing delivers
Warehouse types and operating characteristics
TRANSPORTATION
Major principles and processes of transportation management
Fundamental mode roles, capabilities, and responsibilities
GLOBAL LOGISTICS CONSIDERATIONS
How to navigate today's more complex supply chains from a total cost perspective
Transportation modal analysis, security considerations, and regulations
LOGISTICS NETWORK DESIGN
How transportation and inventory economics impact network design considerations
Introduction to modeling tools and techniques
The processes, resources, and tools for managing risk
REVERSE LOGISTICS CONSIDERATIONS
A look at the expanded view of reverse supply chain flows and sustainability
Logistics social responsibility and the triple bottom line
Requirements & Materials
Materials
Provided
Participant guide
Course notebook
Access to online tools
Session Details
Special Discounts: Register and pay for all required courses in a Supply Chain & Logistics certificate and receive a discount of 17% off per course. Enter coupon code SCL-Cert at checkout. Returning students of the Supply Chain & Logistics Institute (SCL) courses or alumni of GT EMIL and MSSCE programs are eligible to receive a 10% discount. Enter coupon code SCL-Alum at checkout. Members of certain organizations are eligible to receive a 10% discount. Enter coupon code SCL-Org at checkout. Review coupon instructions for more information.
There are no sessions scheduled at this time. Please check again later.
There are no sessions scheduled at this time. Please check again later.
Who Should Attend
This boot camp is designed for those planning to take the APCIS CLTD certification exam. Logistics professionals and people planning and managing global logistics across all industries, especially logistics managers/engineers, supply chain managers, traffic managers, transportation/fleet managers, warehouse operations/distribution managers, reverse logistics managers, and supply chain/operations consultants, will also benefit.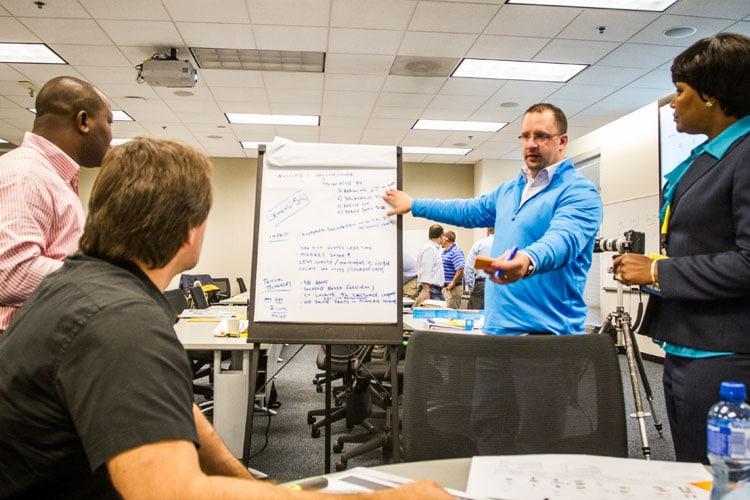 What You Will Learn
The elements of logistics to design and administer systems to control the movement and positioning of material and information flows to satisfy customer requirements at the lowest total cost
The processes, best practices, and tools used by today's logistics managers
The actions necessary to address logistics opportunities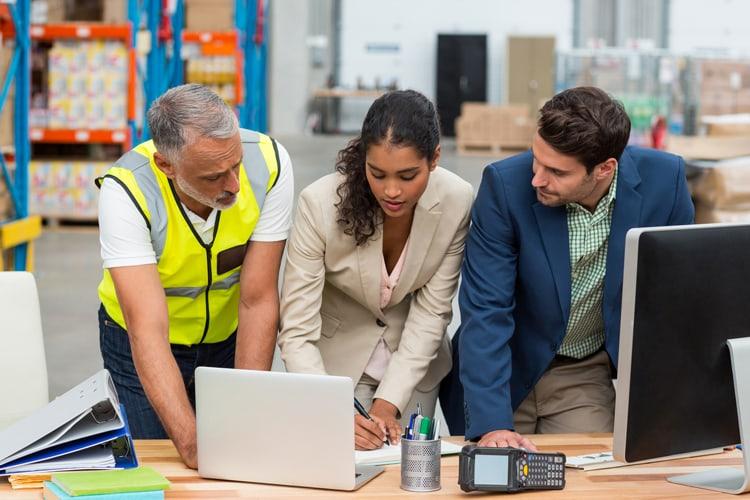 How You Will Benefit
Master the essential knowledge needed for the logistics, transportation, and distribution industry.
Bring new ideas to your organization.
Remain current with global logistics trends and developments.
Boost your confidence with recognition as a logistics expert.
Reduce costs and impact your organization's bottom line.
Learn to communicate more effectively with others across your extended supply chain.
Grow Your Professional Network

Taught by Experts in the Field
I am really impressed with the scope of subjects covered and the practical case studies in diverse sectors from health, education, and other public sector projects.
- Kenny Onasanya
Team Lead
TRAIN AT YOUR LOCATION
We enable employers to provide specialized, on-location training on their own timetables. Our world-renowned experts can create unique content that meets your employees' specific needs. We also have the ability to deliver courses via web conferencing or on-demand online videos. For 15 or more students, it is more cost-effective for us to come to you.
Save Money

Flexible Schedule

Group Training

Customize Content

On-Site Training

Earn a Certificate
Learn More