APICS Certified Supply Chain Professional (CSCP) Boot Camp
Overview
Course Content
Requirements & Materials
Overview
APICS Certified Supply Chain Professional (CSCP) Boot Camp
Course Description
Take the next step toward earning your Certified Supply Chain Professional™ (CSCP) certification! Designed to cover key learning points of the APICS CSCP Learning System, this accelerated boot camp takes a broad view of the field, extending beyond internal operations to encompass all the steps throughout the supply chain – from the supplier to the company and the end consumer – and how to effectively manage integration of these activities to maximize the company's value chain. The CSCP program provides candidates with the necessary tools to effectively manage global supply chain activities and enables them to implement best practice approaches to increase supply chain efficiencies. There will be limited seating for this boot camp.
Course Content
SUPPLY CHAIN DESIGN
The concepts and strategies used for developing a supply chain strategy aligning with business goals and corporate strategy
How to design a supply chain for the flow of product, information, and cash
The SCOR® model
SUPPLY CHAIN PLANNING AND EXECUTION
The processes required to procure and deliver goods and services
Management of demand and supply relationships
SUPPLY CHAIN IMPROVEMENT AND BEST PRACTICES
Supply and demand through measuring, analyzing, and improving supply chain processes
Compliance with standards and regulations
The importance of sustainable best practices and social responsibility
Assessment of risk within the supply chain
Requirements & Materials
Materials
Provided
Participant guide
Course notebook
Access to online tools
Session Details
There are no sessions scheduled at this time. Please check again later.
There are no sessions scheduled at this time. Please check again later.
Who Should Attend
This boot camp is designed for supply chain professionals and people managing and planning extended supply chains especially people in supply chain design, supplier management, transportation, supply chain management, distribution channels, 3PL/4PL management, customer management, supply chain consulting.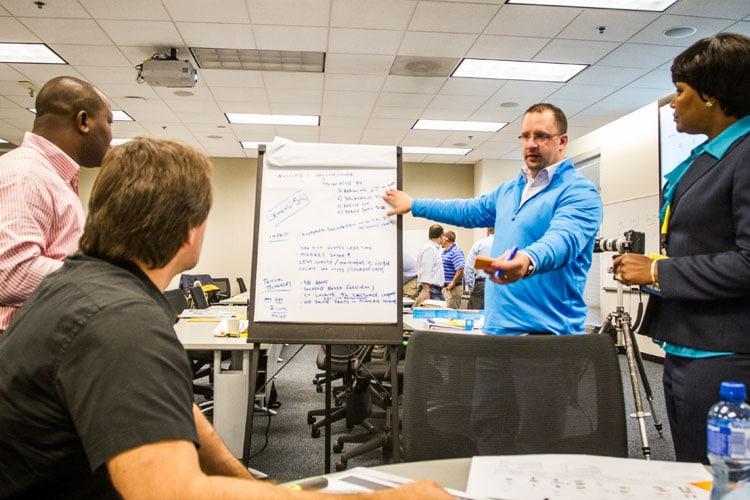 What You Will Learn
Advanced supply chain management principles that extend beyond an organization's internal end-to-end operations from suppliers to customers
Supply chain knowledge and analytical skills to streamline operations and produce bottom line results
The role of each element of the integrated supply chain concept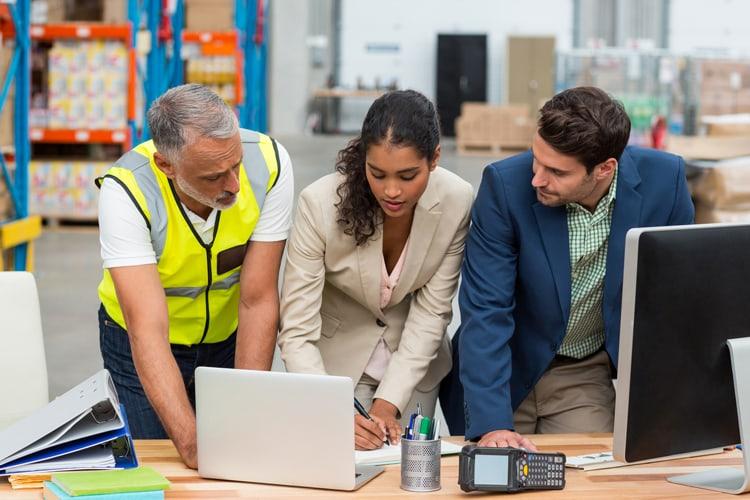 How You Will Benefit
Understand how successful supply chain management adds value to your organization.
Learn how to develop a supply chain strategy that aligns with corporate strategy.
Understand natural dynamics within the supply chain to optimize performance and profitability.
Evaluate the process constraints and choices within Global Logistics to establish a plan linked to overall strategy.
Effectively use customer data to improve service performance and increase value to suppliers and customers.
Understand the strategic importance of purchasing and supply relationships.
Understand the innovative technologies enabling collaborative commerce and global visibility.
Apply technology to enhance performance of distribution, reverse logistics, and global supply chain communications.
Grow Your Professional Network

Taught by Experts in the Field
I am really impressed with the scope of subjects covered and the practical case studies in diverse sectors from health, education, and other public sector projects.
- Kenny Onasanya
Team Lead
TRAIN AT YOUR LOCATION
We enable employers to provide specialized, on-location training on their own timetables. Our world-renowned experts can create unique content that meets your employees' specific needs. We also have the ability to deliver courses via web conferencing or on-demand online videos. For 15 or more students, it is more cost-effective for us to come to you.
Save Money

Flexible Schedule

Group Training

Customize Content

On-Site Training

Earn a Certificate
Learn More