Atmospheric LIDAR Engineering
Overview
Course Content
Requirements & Materials
Overview
Atmospheric LIDAR Engineering
Course Description
Light detection and ranging (LIDAR) is used for several applications and is analyzed for subsystems (transmitter, receiver, and data acquisition). This course will help you understand how LIDAR techniques are used to characterize various atmospheric constituents and parameters. By the end of this course, you will have mastered the tradeoffs among different types of LIDAR for specific applications.
Course Content
OVERVIEW OF LIDAR SYSTEMS
Basic principles
Types of LIDAR
Applications
OVERVIEW OF THE ATMOSPHERE
Structure
Constituents
The boundary layer
ATMOSPHERIC OPTICS
Extinction
Backscatter
Sky radiance
Turbulence
THE LIDAR EQUATION
THE LASER TRANSMITTER SUBSYSTEM
Laser characteristics
Eye safety
Beam control
THE RECEIVER AND DETECTOR SUBSYSTEM
LIDAR optics
Windows, filters, lenses, and mirrors
Detectors
SKY BACKGROUND EQUATION
THE SIGNAL-TO-NOISE RATIO
DATA ACQUISITION SUBSYSTEM
Analog signal processing
Photon counting
Data rates and data volumes
DATA ANALYSIS AND DATA PRODUCTS
Raw signal
Range-corrected signal
Scattering ratio
Depolarization ratio
Inversions
GEORGIA TECH RESEARCH INSTITUTE LIDAR LAB
LIDAR SIGNAL-TO-NOISE RATIO ANALYSIS EXAMPLES
Visible-light systems
Ultraviolet fluoresence
Infrared chemical detection
Requirements & Materials
Prerequisites
Required
Basic understanding of optics and electronics
Materials
Provided
Hard copy of the course slides
CD-ROM with spreadsheet implementation of the LIDAR equation
Sky background and signal-to-noise calculations
Session Details
Special Discounts: Georgia Tech Research Institute (GTRI) employees are eligible to receive a discount. If you are a GTRI employee, please go to the Organizational Development website and look for the coupon code under GT Professional Development. Review coupon instructions for more information.
There are no sessions scheduled at this time. Please check again later.
Who Should Attend
This course is designed for engineers, electrical engineers, optical engineers, and optical scientists.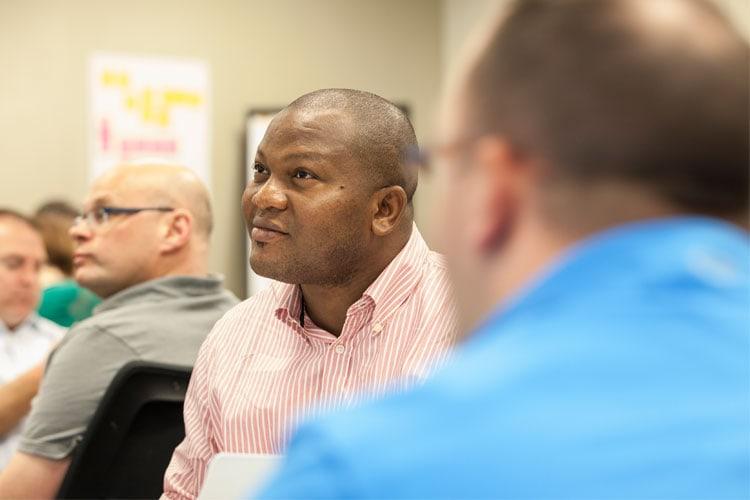 What You Will Learn
LIDAR systems overview
The atmosphere overview
Atmospheric optics
The LIDAR equation
The laser transmitter subsystem
The receiver and detector subsytem
The sky background equation
The signal-to-noise ratio (SNR)
Data acquisition subsystem
Data analysis and data products
Other types of LIDAR SNR examples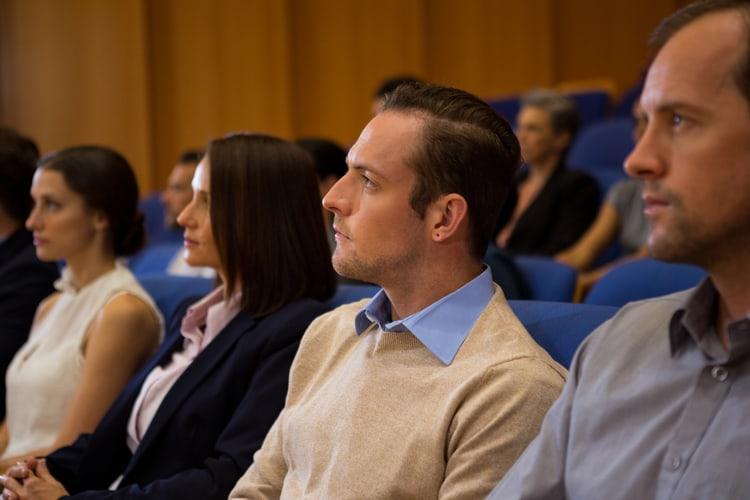 How You Will Benefit
Describe how LIDAR techniques are used to characterize several different atmospheric parameters.
Identify the best types of LIDARs for specific applications.
Perform tradeoffs among the engineering parameters of a LIDAR system.
Calculate signal-to-noise ratios for various atmospheric measurements based on lidar system parameters and atmospheric optics.
Operate LIDAR systems and acquire remote sensing data.
Identify and understand common problems in LIDAR systems and LIDAR data.
Evaluate the performance of LIDAR systems.
Taught by Experts in the Field

Grow Your Professional Network
The course schedule was well-structured with a mix of lectures, class discussions, and hands-on exercises led by knowledgeable and engaging instructors.
TRAIN AT YOUR LOCATION
We enable employers to provide specialized, on-location training on their own timetables. Our world-renowned experts can create unique content that meets your employees' specific needs. We also have the ability to deliver courses via web conferencing or on-demand online videos. For 15 or more students, it is more cost-effective for us to come to you.
Save Money

Flexible Schedule

Group Training

Customize Content

On-Site Training

Earn a Certificate
Learn More