Cybersecurity for Facility-Related Control Systems
Overview
Course Content
Requirements & Materials
Overview
Cybersecurity for Facility-Related Control Systems
Course Description
In this course, you'll learn how to apply industry standard and governmental cybersecurity policy, process, procedures, and controls to construction projects in a field environment. The course will focus on solving real-world problems associated with the application of cybersecurity after a construction project has been awarded to a vendor or vendors as a design/build or a design/bid/build project. Role-based interactive group exercises will explore various phases of construction management projects, focused on cybersecurity concerns. You will also have the opportunity to discuss current and relevant policy and practice requirements with peers and instructors.
Course Content
CYBERSECURITY REQUIREMENTS FOR PROJECT MANAGERS
Risk Management Framework (RMF) for project managers
Understanding the UFC requirements
Understanding the Unified Facilities Guide Specifications (UFGS)
FACILITY-RELATED TECHNOLOGIES
Networking architectures
Cybersecurity considerations for facility-related technologies
MANAGING THE DESIGN/BID/BUILD PROJECT
Helping the contractor build the UFGS for cybersecurity
Evaluating the deliverables
Preparing for the bid – specifying what is needed
Managing to the requirements
MANAGING THE BID/BUILD PROJECT
Evaluating the requirements – fixing them in the field
Developing the jobsite "battle rhythm"
Evaluating the install – from a cybersecurity perspective
Collecting and evaluating the deliverables
Requirements & Materials
Requirements
Required
Cybersecurity: Complex Systems Principles (DEF 4656P)
Materials
Session Details
Special Discounts: Georgia Tech Research Institute (GTRI) employees are eligible to receive a discount. If you are a GTRI employee, please go to the Organizational Development website and look for the coupon code under GT Professional Development. Review coupon instructions for more information.
There are no sessions scheduled at this time. Please check again later.
There are no sessions scheduled at this time. Please check again later.
Who Should Attend
This course is designed for project managers, architects, designers, and implementors who participate in government procured and managed construction projects where automation of industrial control systems is an integral part of the facility.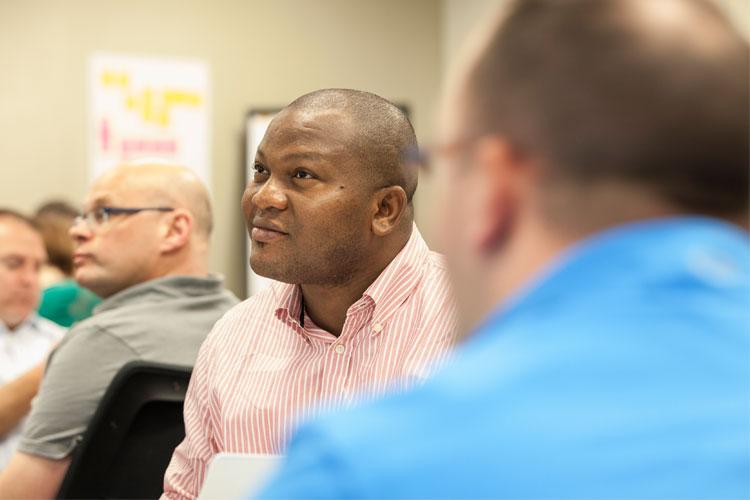 What You Will Learn
Cybersecurity refresher based on The Unified Facilities Criteria (UFC) requirements
Basic facility-related technologies as applied to field projects
Problem solving techniques that integrate both given and derived cybersecurity requirements into management solutions to construction problems and projects
Requirements derivation from higher level policy and standard practice for construction projects to be incorporated into the oversight of construction projects
Techniques for helping contractors meet UFC requirements
Evaluation of cyber-related requirements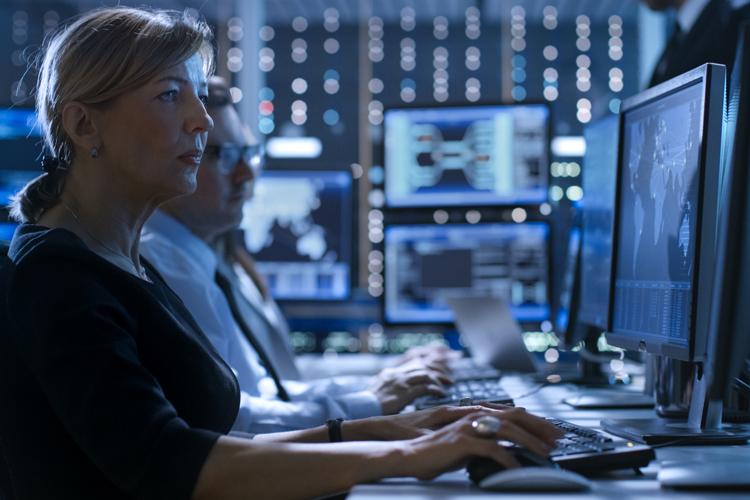 How You Will Benefit
General familiarity with cybersecurity concepts and their applicability to construction projects
Develop an understanding of roles and responsibilities with respect to cybersecurity requirements during the construction project lifecycle.
How to support construction contractors during the design/build and the design/bid/build processes
Evaluation of cyber-related criteria
Taught by Experts in the Field

Grow Your Professional Network
The course schedule was well-structured with a mix of lectures, class discussions, and hands-on exercises led by knowledgeable and engaging instructors.
TRAIN AT YOUR LOCATION
We enable employers to provide specialized, on-location training on their own timetables. Our world-renowned experts can create unique content that meets your employees' specific needs. We also have the ability to deliver courses via web conferencing or on-demand online videos. For 15 or more students, it is more cost-effective for us to come to you.
Save Money

Flexible Schedule

Group Training

Customize Content

On-Site Training

Earn a Certificate
Learn More