Design of Experiments (DOE) II: Applied DOE for Test and Evaluation
Overview
Course Content
Requirements & Materials
Overview
Design of Experiments (DOE) II: Applied DOE for Test and Evaluation
Course Description
This course provides lectures and case studies on the application of Design of Experiments (DOE) in Test and Evaluation (T&E) and, more generally, in designing and producing high-quality products. You will gain knowledge through investigation of the perspectives of both statisticians and Department of Defense testers on how DOE can be effectively applied to test design and overall system evaluation. Beginning with a basic overview of statistical principles and hypothesis testing, the course will then concentrate on test designs, analyzing data from tests, and how to handle difficulties that arise in test plans. Specific difficulties of interest will include limited live tests, combining live and virtual test data, working with very large test spaces, and analyzing systems with nonlinear responses.
This course can be offered in a two-course format for on-site contract offerings only and can be purchased separately or together.  For more information contact Bill Holm.
Principles of Modern Radar: Basic Concepts (DEF 3502V)
Principles of Modern Radar: Advanced Techniques, Systems & Applications (DEF 3502W)
This course also provides a free tutorial (Principles of Modern Radar Tutorial) of basic engineering science principles.  If available, the tutorial will display as an optional item during the checkout process.
Course Content
Overview of DOE
Basic DOE history
Benefits of using DOE
Types of DOE designs
Incrementally increasing the design complexity
Test design principles
Review of Statistics
Descriptive statistics
Confidence intervals
Statistical control
Statistical power
Sample sizing tradeoffs
Types of DOE Designs
Comparison of ANOVA to DOE
Designs that accommodate hard-to-change factors
Split plot and nested designs
Blocked designs
Application of DOE
Case studies in applied DOE
Munitions against moving targets
Radar detection and tracking
Handling Data Issues
Handling missing data
Examples of missing replications
Examples of missing runs
Course Summary
Review of topics and questions
Discussion of types of DOE issues encountered by students
Session Details
Special Discounts: Georgia Tech Research Institute (GTRI) employees are eligible to receive a discount. If you are a GTRI employee, please go to the Organizational Development website and look for the coupon code under GT Professional Development. Review coupon instructions for more information.
There are no sessions scheduled at this time. Please check again later.
There are no sessions scheduled at this time. Please check again later.
Who Should Attend
This course is designed for engineers, scientists, and managers who want to apply DOE to test design.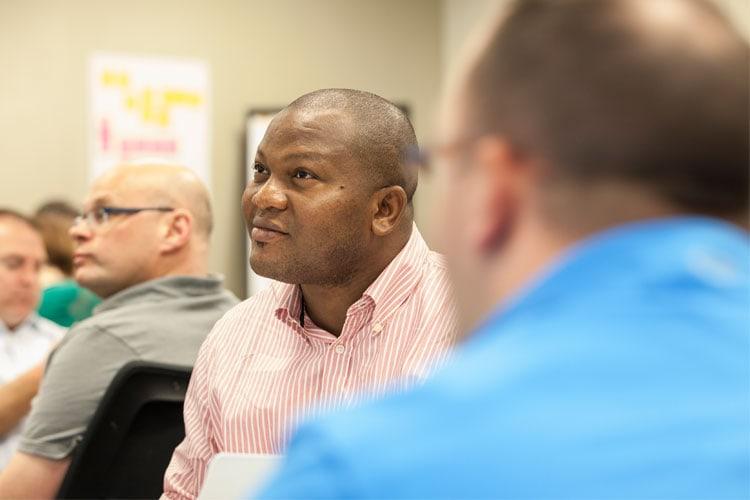 What You Will Learn
Review of basic statistical principles
Fundamentals of DOE
Analysis of Variance (ANOVA)
Split-plot designs
Nested designs
Blocking
How to select the best DOE design for a test
How to create a test hypothesis based on requirements
Parameterization
Proper use of modeling and simulation
Test designs and DOE analyses for operational systems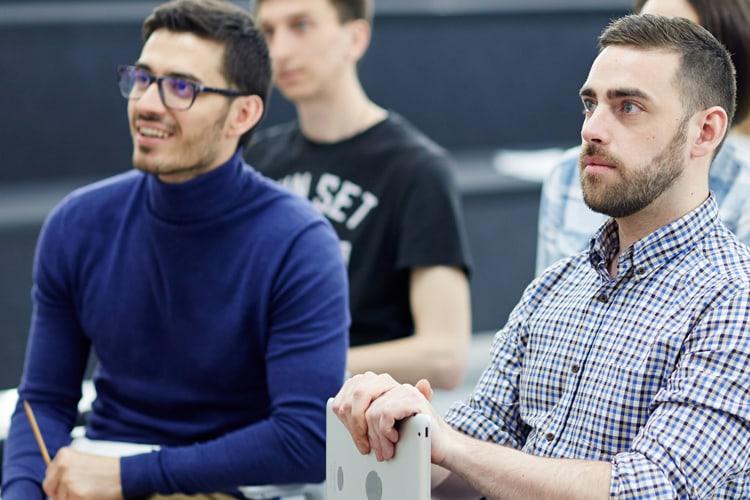 How You Will Benefit
Review of basic statistics principles, such as mean, variance, power, confidence intervals, factors, and design templates.
Explore how to select the best design for a test.
Learn how to create a test hypothesis based on requirements.
Understand parameterization and when to use it.
Understand proper use of modeling and simulation (test selection and data result purposes).
Learn to use the course skills in up to three test case studies (missile testing, radar susceptibility, and intelligent vehicle).
Taught by Experts in the Field

Grow Your Professional Network
The course schedule was well-structured with a mix of lectures, class discussions, and hands-on exercises led by knowledgeable and engaging instructors.
TRAIN AT YOUR LOCATION
We enable employers to provide specialized, on-location training on their own timetables. Our world-renowned experts can create unique content that meets your employees' specific needs. We also have the ability to deliver courses via web conferencing or on-demand online videos. For 15 or more students, it is more cost-effective for us to come to you.
Save Money

Flexible Schedule

Group Training

Customize Content

On-Site Training

Earn a Certificate
Learn More