DevSecOps and Military Applications
Overview
Course Content
Requirements & Materials
Overview
DevSecOps and Military Applications
Course Description
DevSecOps is a critical component in modern software engineering. Through DevSecOps principles and practices, an organization can deliver software-enabled capabilities rapidly while ensuring quality and security. The DevSecOps and Military Applications course provides a detailed understanding of DevSecOps principles and practices tailored to the perspective of Department of Defense (DoD) practitioners. Through a combination of lectures and hands-on labs, students will learn the fundamentals of DevSecOps and how they can be applied in practice. The class will discuss both web applications and embedded applications.
Course Content
WHY DEVSECOPS
Modern software development lifecycle
Methodology evolution: Agile, Lean, XP
Criticality of culture
Applicability across technologies
CONTINUOUS INTEGRATION / DELIVERY
Build automation
Test automation
Release automation
Artifact management/release management
SECURITY
Moving security left
Continuous vulnerability analysis/security scanning
Software supply chain and dependency management
TEST AUTOMATION
Unit/functional/integration test automation
Test-driven development/behavior-driven development
Continuous test coverage analysis
Hardware-in-the-loop test automation
ENABLERS
Micro-services Architecture
Infrastructure as code and configuration management
Virtualization and containerization
PROCESS
Process metrics
Continuous improvement
DOD DEVSECOPS
DoD DevSecOps reference design
Software factories
ATO/continuous ATO
Session Details
Special Discounts: Georgia Tech Research Institute (GTRI) employees are eligible to receive a discount. If you are a GTRI employee, please go to the Organizational Development website and look for the coupon code under GT Professional Development. Review coupon instructions for more information.
There are no sessions scheduled at this time. Please check again later.
Who Should Attend
This course is designed for software engineers, systems engineers, test engineers, platform engineers, system administrators, DevOps engineers, and project managers involved in the development of military applications.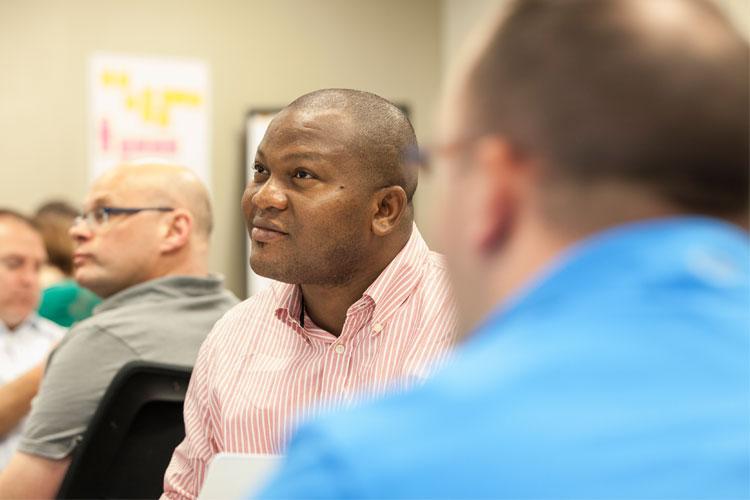 What You Will Learn
An introduction to and history of DevSecOps
Continuous integration and continuous delivery
How to build and manage the development and delivery pipeline
Artifact management and release management
How to manage your software supply chain
Infrastructure as Code and configuration management
Virtualization and containerization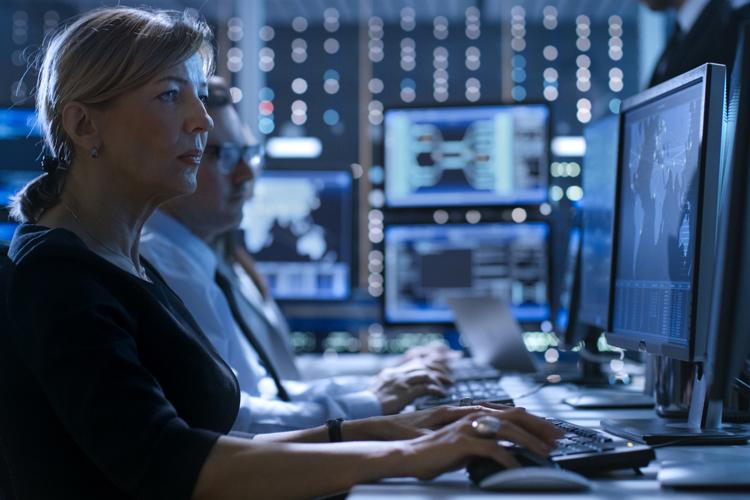 How You Will Benefit
Understand how DevSecOps is critical to successful modern software engineering.
Know and apply DevSecOps principles and practices.
Obtain hands-on experience with in-class labs building a delivery pipeline on a custom DevSecOps platform built on Kubernetes.
Become familiar with build automation, automated testing, continuous integration, continuous delivery, and deployment automation.
Understand how to build security into the automated build and delivery process.
Learn the value of Infrastructure as Code and learn how to provision systems using automated tooling.
Gain an understanding of the requisite culture at the heart of DevSecOps.
Learn about DoD DevSecOps activities including Software Factories.
Grow Your Professional Network

Taught by Experts in the Field
The course schedule was well-structured with a mix of lectures, class discussions, and hands-on exercises led by knowledgeable and engaging instructors.
TRAIN AT YOUR LOCATION
We enable employers to provide specialized, on-location training on their own timetables. Our world-renowned experts can create unique content that meets your employees' specific needs. We also have the ability to deliver courses via web conferencing or on-demand online videos. For 15 or more students, it is more cost-effective for us to come to you.
Save Money

Flexible Schedule

Group Training

Customize Content

On-Site Training

Earn a Certificate
Learn More