Effect to Cause Problem Solving
Overview
Course Content
Requirements & Materials
Overview
Effect to Cause Problem Solving
Course Description
Would you like to learn a disciplined approach to quickly identify the driving causes of complex technical issues? No training is needed to attend this Effect to Cause Problem Solving class — just come ready to learn! This course provides you with critical skills to quickly get to the heart of what is causing a process or system to behave in an undesirable fashion. Discover a unique and systematic process for problem solving to quickly hone in on the root cause(s) of complex and chronic technical issues. In just three days, you'll be ready to apply the methods to actual problems.
Course Content
INTRODUCTION
Introduction to problem solving
Introduction to problem and project statements
TOOLS AND TECHNIQUES
Core tools and family of variation
Product response study
Wilcoxon paired and Tukey rank order
Confirmation testing, summary, and questions
CASE STUDY
Apply the effect to cause tools and techniques to a case study to determine the causes of failure for an unmanned aerial vehicle system.
Session Details
Special Discounts: Georgia Tech Research Institute (GTRI) employees are eligible to receive a discount. If you are a GTRI employee, please go to the Organizational Development website and look for the coupon code under GT Professional Development. Review coupon instructions for more information.
There are no sessions scheduled at this time. Please check again later.
There are no sessions scheduled at this time. Please check again later.
Who Should Attend
This course is designed for engineers and quality personnel currently working in low- to high-volume manufacturing operations, business owners and managers interested in providing their teams with more powerful tools for resolving issues, and engineering students who want to acquire a competitive advantage heading into the real world.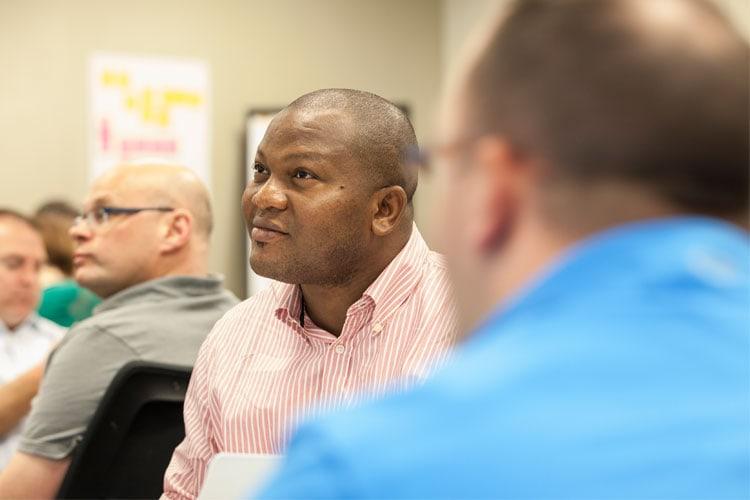 What You Will Learn
Problem and project statements
Output response determination and verify measurement system
The correct application of core tools
Dominant cause contribution using full factorial means up to four factors
How to use confirmation tools to statistically prove identified root cause was correct
Effect to cause and convergent methods using non-parametric statistical tools
How to identify sources of contrast and how to determine family of variation strategy
The dynamics of problem solving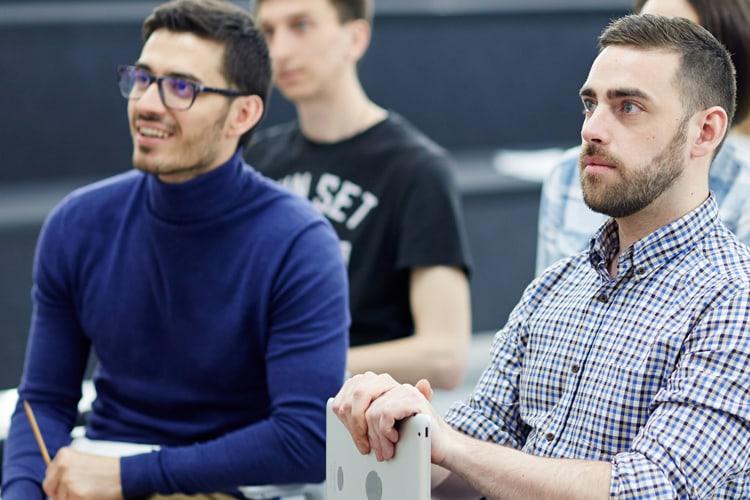 How You Will Benefit
Develop skills to quickly determine the dominant cause of ill-performing designs.
Learn to solve problems faster using fewer samples, and with less interruption to production.
Become a more competent problem solver who is ready to apply the methods to actual problems in just three days.
Change conventional thinking to use effect to cause and convergent methods using non-parametric statistical tools.
Taught by Experts in the Field

Grow Your Professional Network
The course schedule was well-structured with a mix of lectures, class discussions, and hands-on exercises led by knowledgeable and engaging instructors.
TRAIN AT YOUR LOCATION
We enable employers to provide specialized, on-location training on their own timetables. Our world-renowned experts can create unique content that meets your employees' specific needs. We also have the ability to deliver courses via web conferencing or on-demand online videos. For 15 or more students, it is more cost-effective for us to come to you.
Save Money

Flexible Schedule

Group Training

Customize Content

On-Site Training

Earn a Certificate
Learn More