Electromagnetic Materials and Measurements: RAM, Radome, and RAS
Overview
Course Content
Requirements & Materials
COURSE ID: DEF 3546P
Special Notice
Overview
Electromagnetic Materials and Measurements: RAM, Radome, and RAS
Course Description
The three-day Electromagnetic Materials and their Measurement course introduces the physical concepts that govern electromagnetic materials, composites, and metamaterials. This physics is then applied in lectures and hands-on laboratory demonstrations to introduce learners to a variety of concepts, including material measurement principles and techniques, measurement equipment and software, and procedures necessary to generate application-oriented material property databases. The course is designed to be half lecture, half laboratory, for a well-rounded approach that includes hands-on learning.
Course Content
DIELECTRIC AND MAGNETIC MATERIALS
Introduction
Scattering
Fundamentals to applications
LAB DEMONSTRATIONS
Network analyzer measurements
Reflection and transmission
Homogeneous material measurements
DESIGN
Metamaterials
Inhomogeneous materials
Measurements
FREE SPACE MEASUREMENT
Introduction
Advanced applications for inhomogeneous materials
MEASUREMENTS
Low frequency measurement techniques
How to support measurements (TEM, SEM, EDXRA, magnetization)
HANDS-ON LABS
Focused beam
Cavities
Coaxial transmission line
Waveguide
Requirements & Materials
Important Information
This course requires completion of an access eligibility form. Please make sure you read the Course Restrictions section below before registering for this course. 
Prerequisites
Recommended
Some basic knowledge in electromagnetics and/or material engineering and/or electromagnetic measurements
Course Restrictions
This course is restricted to US citizens who are industrial and/or government employees and complete the Access Eligibility Form. Eligibility questions should be directed to 404-407-6661. Attendees must fax the Access Eligibility Form to 404-407-8691 or RShelp@gtri.gatech.edu. 
Session Details
Special Discounts: Georgia Tech Research Institute (GTRI) employees are eligible to receive a discount. If you are a GTRI employee, please go to the Organizational Development website and look for the coupon code under GT Professional Development. Review coupon instructions for more information.
Who Should Attend
This course is designed for technical professionals and technical managers whose jobs require knowledge in the areas of radar absorbers, radomes, ceramics, circuit substrates, magnetic materials for phase shifters, isolators, food packaging, and medical electromagnetic thermography and treatment.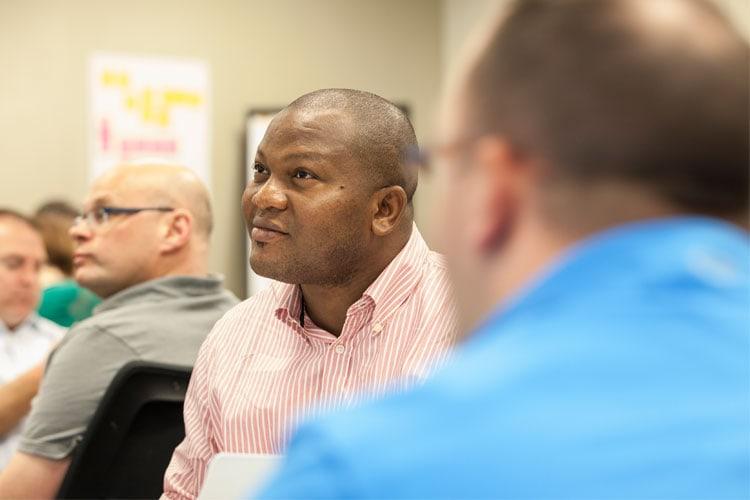 What You Will Learn
Fundamental physics
Electromagnetic material design principles
Electromagnetic fundamentals of transmission lines, cascade networks, and resonant cavaities
Measurement of magnetic and dielectric materials
Modeling and measurement software
Measurement standard practices and techniques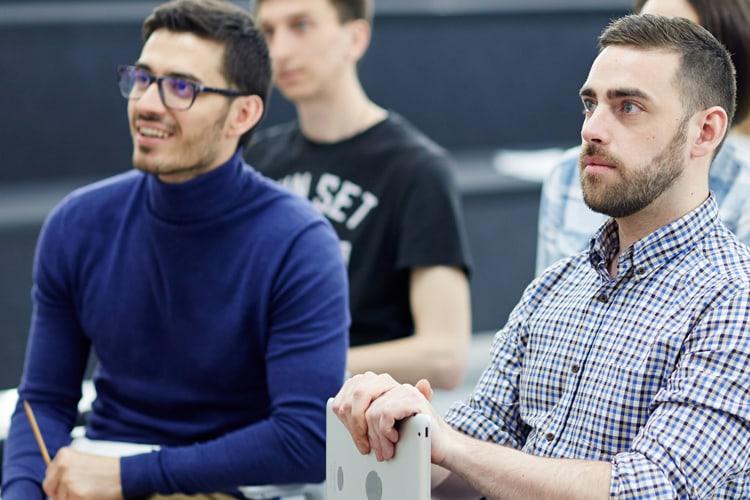 How You Will Benefit
Get an introduction to the fundamental physics common to electromagnetic material utilization and measurement.
Discover electromagnetic fundamentals of transmission lines, cascade networks, and resonant cavities.
Get a supervised, "hands-on" experience with various modeling and measurement software, as well as with measurement of magnetic and dielectric materials.
Learn electromagnetic material design principles.
Taught by Experts in the Field

Grow Your Professional Network
The course schedule was well-structured with a mix of lectures, class discussions, and hands-on exercises led by knowledgeable and engaging instructors.
TRAIN AT YOUR LOCATION
We enable employers to provide specialized, on-location training on their own timetables. Our world-renowned experts can create unique content that meets your employees' specific needs. We also have the ability to deliver courses via web conferencing or on-demand online videos. For 15 or more students, it is more cost-effective for us to come to you.
Save Money

Flexible Schedule

Group Training

Customize Content

On-Site Training

Earn a Certificate
Learn More