Electromagnetic Warfare Data Analysis
Overview
Course Content
Requirements & Materials
Overview
Electromagnetic Warfare Data Analysis
Course Description
Data analysis in Electromagnetic Warfare (EW) depends on a set of skills and tools with an understanding of EW-specific challenges. Assuming no prior knowledge, this course begins with basic analytical methods and strategies for reading and plotting data, and proceeds to more advanced techniques in statistics and visualization: data containers, efficient processing, pipelines, distribution analysis, grammar of graphics, n-dimensional plotting, plot types, and facilitating human, and computer pattern recognition. The role of sensor characterization in cognitive EW and how data analysis paves the way for using evolutionary computing methods and machine learning in EW will also be discussed.
Course Content
INTRODUCTION
What is data analysis and what is typically involved in a data analysis project
Analysis challenges are specific to EW
Tools for analysis
Setting up Python and managing local repositories for closed rooms
READING DATA
Strategies for reading incomplete or imperfect data
Data containers
PLOTTING
Encoding data
Visualizing multidimensional data to facilitate intuitive human pattern recognition
Grammar of graphics
When there are too many points to plot: plotting on images and data reduction
GETTING TO KNOW YOUR DATA: STATISTICS
Basic statistics
When statistical interpretation is not so simple
Curve fitting and distribution analysis
GETTING PATTERNS TO STAND OUT
Intuitive plotting for a human audience
Preparing data for computer pattern recognition
NEXT STEPS
Toward cognitive EW, evolutionary computing and machine learning in EW
Requirements & Materials
Prerequisites
Materials
Provided
Notebooks
Course handouts/links
Laptops for use during course
Session Details
Special Discounts: Georgia Tech Research Institute (GTRI) employees are eligible to receive a discount. If you are a GTRI employee, please go to the Organizational Development website and look for the coupon code under GT Professional Development. Review coupon instructions for more information.
There are no sessions scheduled at this time. Please check again later.
Who Should Attend
This course is designed for managers, architects, developers, engineers, and government/commercial industry employees in electromagnetic warfare systems. It will be of greatest benefit to those who need to understand what we can learn from EW data analysis and how it can be used to ensure that systems are designed and maintained for mission success.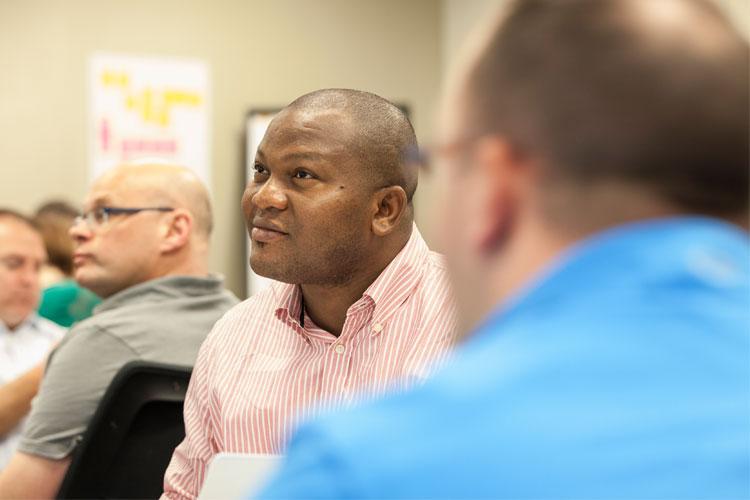 What You Will Learn
The role of EW data analysis in mission success
Common analysis tools and the current state of the art for EW data analysis
How to think about approaching EW data analysis by knowing what it can and cannot provide and where the common pitfalls are
Strategies for effective EW data analysis and visualization
EW-specific analysis considerations
How EW data analysis enables sensor fusion, machine learning, and cognitive EW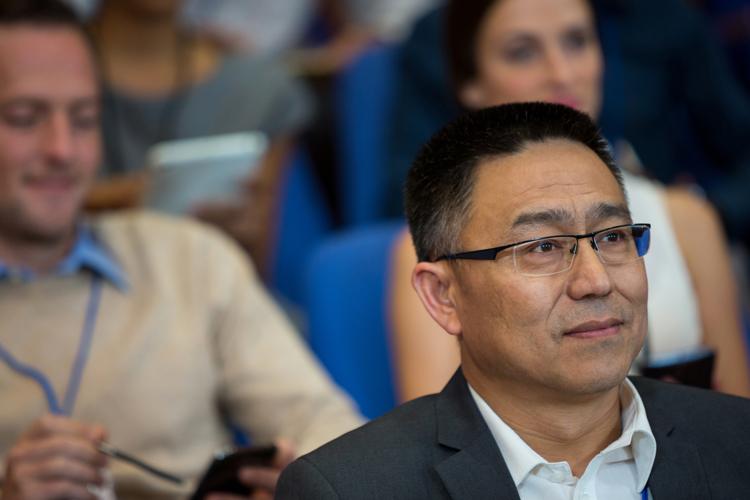 How You Will Benefit
Become familiar with the state of the art in EW data analysis techniques and tools.
Gain experience with data analysis and visualization methods that work well for EW data.
Gain perspective on how EW data analysis fits in an EW system's lifecycle.
Learn techniques for analyzing and plotting multidimensional, incomplete, and big data in EW.
Gain perspective on what EW data analysis can provide and what problems can ensure in its absence.
Taught by Experts in the Field

Grow Your Professional Network
The course schedule was well-structured with a mix of lectures, class discussions, and hands-on exercises led by knowledgeable and engaging instructors.
TRAIN AT YOUR LOCATION
We enable employers to provide specialized, on-location training on their own timetables. Our world-renowned experts can create unique content that meets your employees' specific needs. We also have the ability to deliver courses via web conferencing or on-demand online videos. For 15 or more students, it is more cost-effective for us to come to you.
Save Money

Flexible Schedule

Group Training

Customize Content

On-Site Training

Earn a Certificate
Learn More