Embedded Security Tools and Techniques: Hands-on Assessment Exercises
Overview
Requirements & Materials
COURSE ID: DEF 4621P
Special Notice
Overview
Embedded Security Tools and Techniques: Hands-on Assessment Exercises
Course Description
Embedded computing systems are prolific in modern society and increasingly used in applications ranging from consumer products (e.g., mobile devices, wearables, smart appliances) to industrial and military systems (e.g., process control, mobile or field units). Growing dependence on self-driving transportation systems, smart city infrastructure, and other Internet of Things (IoT) devices further highlights the need for security and trust in these systems and the data they provide. Sophisticated attacks such as Stuxnet and Aurora have demonstrated the powerful implications of penetrating such systems and the need for protections at computing leaf nodes. Yet, embedded security lags behind that of general-purpose/traditional IT computing due to numerous factors such as the use of heterogeneous architectures, proprietary algorithms and protocols, resource constraints, and poor design practices.
The primary objective of this course is to learn tools and techniques to identify and mitigate cyber-security threats to embedded systems. The course is a series of hands-on labs (exercises) supplemented by a relatively small amount of lecture material. While working with real embedded system platforms, participants will learn how to instrument and test systems to obtain information. Participants will then learn how to perform functional and vulnerability analysis on embedded binaries, firmware, software, communications, etc., using static and dynamic methods. Secure design practices and mitigating strategies will be discussed to deter adversaries from applying similar methods to tamper with or steal designs. Participants will demonstrate their newly developed skillset on a capstone project involving assessment of a real embedded system.
Requirements & Materials
Important Information
This course requires completion of an access eligibility form. Please make sure you read the Course Restrictions section below before registering for this course. 
Prerequisites
Recommended
Familiarity with a Linux operating system, embedded microelectronics, binary and hexadecimal number formats
Materials
Provided
Hard copy of presentation/lab instruction materials
Laptop to use during class
Evaluation platforms
Test equipment
Course Restrictions
This course is restricted to US citizens who are industrial and/or government employees and complete the Access Eligibility Form. Eligibility questions should be directed to 404-407-6661. Attendees must fax the Access Eligibility Form to 404-407-8691 or RShelp@gtri.gatech.edu. 
Session Details
Special Discounts: Georgia Tech Research Institute (GTRI) employees are eligible to receive a discount. If you are a GTRI employee, please go to the Organizational Development website and look for the coupon code under GT Professional Development. Review coupon instructions for more information.
There are no sessions scheduled at this time. Please check again later.
There are no sessions scheduled at this time. Please check again later.
Who Should Attend
This couse is designed for system developers, hardware or software designers, security or information assurance evaluators, and program managers.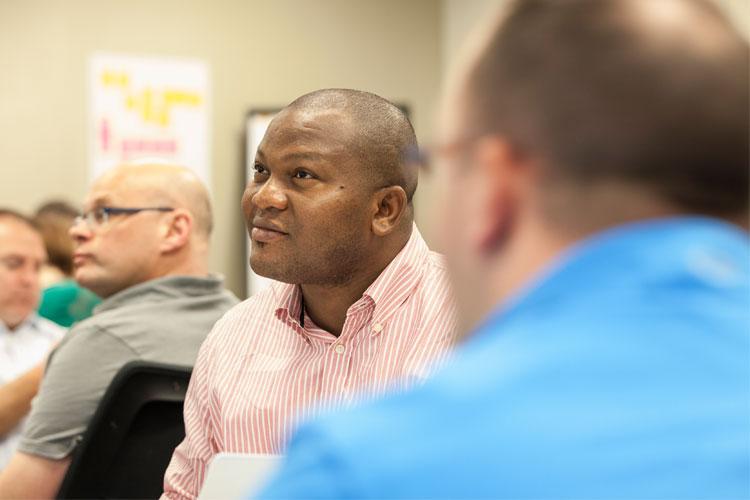 What You Will Learn
Overview of embedded systems
Test and instrumentation of embedded systems
Analysis of embedded data, firmware, software, and communications
Vulnerability identification and mitigation
Hands-on exercises with real embedded platforms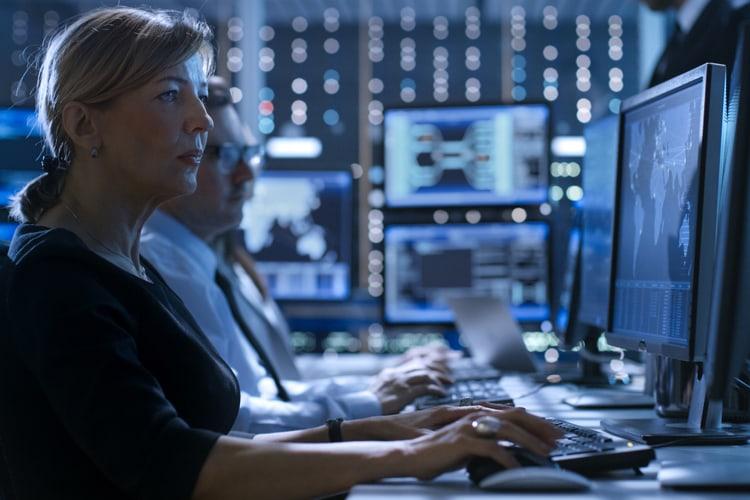 How You Will Benefit
Understand embedded systems components, architectures, features, design, and constraints.
Learn test and instrumentation techniques and tools.
Identify weaknesses and potential vulnerabilities in embedded designs.
Learn defensive practices to protect embedded designs.
Obtain hands-on experience with real embedded platforms.
Taught by Experts in the Field

Grow Your Professional Network
The course schedule was well-structured with a mix of lectures, class discussions, and hands-on exercises led by knowledgeable and engaging instructors.
TRAIN AT YOUR LOCATION
We enable employers to provide specialized, on-location training on their own timetables. Our world-renowned experts can create unique content that meets your employees' specific needs. We also have the ability to deliver courses via web conferencing or on-demand online videos. For 15 or more students, it is more cost-effective for us to come to you.
Save Money

Flexible Schedule

Group Training

Customize Content

On-Site Training

Earn a Certificate
Learn More