Infrared Technology and Applications - Restricted Access
Overview
Course Content
Requirements & Materials
COURSE ID: DEF 3012R
Special Notice
Overview
Infrared Technology and Applications - Restricted Access
Course Description
This course is an introductory tutorial on Infrared Systems Engineering. It is identical in content and duration to its companion course, Infrared Technology and Applications – Open Access, except it includes DoD information limited to government agencies and their contractors. It is intended for presentation at Government or DoD contractor facilities on a contract basis. The overall objective is to describe the operating principles of infrared systems, with emphasis on military systems. In pursuit of this objective, the course addresses the performance limitations of present infrared (IR) systems, issues pacing the development of new systems, and key component technologies. The course describes problem-solving, design, and analysis techniques with emphasis on experience-based "rules of thumb." The goals are to describe system operation, explain underlying physical principles, introduce design tools and analysis concepts, and provide a perspective for evaluating new infrared technologies.
Course Content
INTRODUCTION AND OVERVIEW
BASIC CONCEPTS
MAGING SYSTEMS
PROPERTIES OF SCENES AND TARGETS
TERMINAL HOMING SEEKERS/IRSTS​
VIDEO TRACKERS
IR OPTICAL DESIGN
DETECTORS
EVALUATION TOOLS
SYSTEM PERFORMANCE ANALYSIS
SUMMARY AND DISCUSSION
Requirements & Materials
Important Information
This course requires completion of an access eligibility form. Please make sure you read the Course Restrictions section below before registering for this course. 
Course Restrictions
This course is restricted to US citizens who are industrial and/or government employees and complete the Access Eligibility Form. Eligibility questions should be directed to 404-407-6661. Attendees must fax the Access Eligibility Form to 404-407-8691 or RShelp@gtri.gatech.edu. 
Session Details
Special Discounts: Georgia Tech Research Institute (GTRI) employees are eligible to receive a discount. If you are a GTRI employee, please go to the Organizational Development website and look for the coupon code under GT Professional Development. Review coupon instructions for more information.
Items to Purchase
Not applicable
Items to Purchase
Not applicable
Who Should Attend
This course is designed for engineers, scientists, technical managers, marketers, procurement decision-makers, and military planners.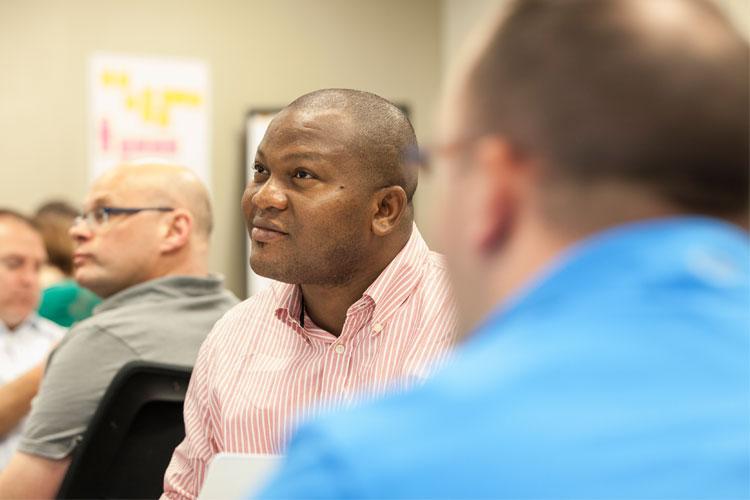 How You Will Benefit
Describe the operating principles of infrared systems.
Explain the major functions and components of an infrared system.
Explain the differences between FLIRs, IRSTs, NVGs, and between missile seeker types.
Explain the goals and promise of advanced generation sensors.
Predict graybody radiation signatures.
Describe the differences between cooled and uncooled detectors.
Predict FLIR target acquisition and seeker lock-on range.
Taught by Experts in the Field

Grow Your Professional Network
The course schedule was well-structured with a mix of lectures, class discussions, and hands-on exercises led by knowledgeable and engaging instructors.
TRAIN AT YOUR LOCATION
We enable employers to provide specialized, on-location training on their own timetables. Our world-renowned experts can create unique content that meets your employees' specific needs. We also have the ability to deliver courses via web conferencing or on-demand online videos. For 15 or more students, it is more cost-effective for us to come to you.
Save Money

Flexible Schedule

Group Training

Customize Content

On-Site Training

Earn a Certificate
Learn More