Infrared/Visible Signature Suppression
Overview
Course Content
Requirements & Materials
COURSE ID: DEF 2702P
Special Notice
Overview
Infrared/Visible Signature Suppression
Course Description
Learn how to evaluate infrared and visible signature management techniques for your system. In this Infrared/Visible Signature Suppression course, you will have the chance examine threat characteristics to derive signature vulnerabilities, suppression strategies, and priorities. Furthermore, you will explore signature-generation mechanisms and modeling techniques, as well as special types of challenges posed by a low observable (LO) platform requirement. Also, investigate the survivability impact of signature suppression and the value of synergistic techniques with jammers and decoys.
Course Content
OVERVIEW
THREAT SENSOR
TARGET SIGNATURES
Generation mechanisms
Modeling techniques
Modeling limitations of LO
GENERAL SUPPRESSION TECHNIQUES
Passive and active methods
Glint and glare reduction
Confusing patterns
Disturbed backgrounds
SENSOR SIGNATURE SUPPRESSION
MULTISPECTRAL COATINGS
Light and matter interaction
Material choices
Design strategies
Environmental limitations
Products and vendors
Research areas
TURBINE PROPULSION PRINCIPLES
TURBINE ENGINE SIGNATURE SUPPRESSION
Turbine propulsion principles
Development history
Cycle effects
Nozzle design
Hot parts
Plumes
Face design
Research directions
AIRCRAFT SIGNATURE SUPPRESSION
Radio frequency compatibility
Passive control
Active control
Canopy design
SHIP SIGNATURE SUPPRESSION
Stack control
Coating uses
Sea Spray applications
GROUND VEHICLE SIGNATURE SUPPRESSION
Nets and covers
Skin modifications
Kits and special designs
Example applications
SIGNATURE SUPPRESSION EFFECTIVENESS
Performance models
Vision principles
Suppression requirements
Suppression capabilities
SYNERGISM WITH JAMMERS AND DECOYS
Jammer/decoy capabilities
Infrared countermeasure/suppression interplay
Requirements & Materials
Important Information
This course requires Need-to-Know Certification and a clearance requirement. Please make sure to read the Course Restrictions section below before registering for this course.
Prerequisites
Materials
Provided
Notebook of the charts and associated notes

Classified notebook for note taking
Course Restrictions
This course is classified. Attendance is restricted to US citizens with the appropriate security clearance and need-to-know. All contractors wishing to attend our Need-To-Know Classified Course must have a US Government sponsor's/contracting officer's signature. Research Security will ONLY process Need-To-Know Certification and Clearance Form with the appropriate signature. There will be no exemptions to this policy. Eligibility questions should be directed to 404-407-6374. Attendees must e-mail the Need-to-Know Certificate Form to RShelp@gtri.gatech.edu or fax to 404-407-9395. Electronic devices, including but not limited to laptops, calculators, Fitbits and Garmins, are not permitted in the classroom. Limited storage compartments may be available in some location.
Session Details
Special Discounts: Georgia Tech Research Institute (GTRI) employees are eligible to receive a discount. If you are a GTRI employee, please go to the Organizational Development website and look for the coupon code under GT Professional Development. Review coupon instructions for more information.
Who Should Attend
This course is designed for platform designers, systems analysts, developers, and procurement decision-makers.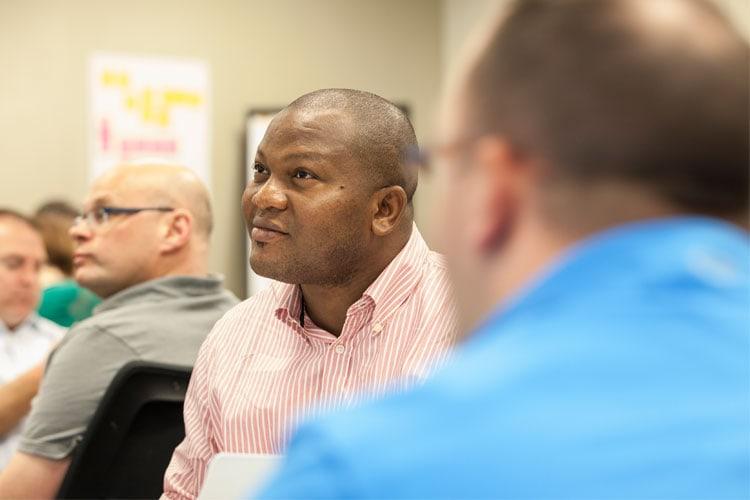 What You Will Learn
General suppression techniques
Sensor, ground vehicle, ship, and aircraft signature suppression
Target signatures, multispectral coatings, signature suppression effectiveness, and synergism with jammers and decoys
Turbine propulsion principles and turbine engine signature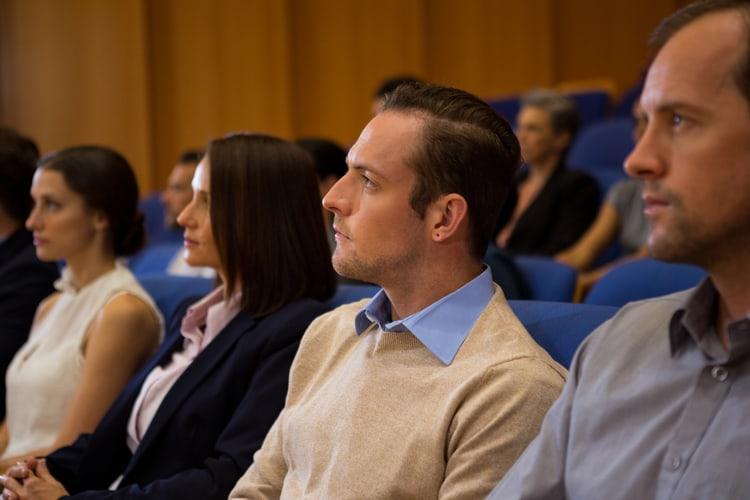 How You Will Benefit
Evaluate infrared and visible signature management techniques for your system.
Reduce signatures with cost-effective techniques.
Reduce systems integration and technique problems when using synergistic and opposing technologies for signature management.
Compare different techniques and assess technique effectiveness.
Taught by Experts in the Field

Grow Your Professional Network
The course schedule was well-structured with a mix of lectures, class discussions, and hands-on exercises led by knowledgeable and engaging instructors.
TRAIN AT YOUR LOCATION
We enable employers to provide specialized, on-location training on their own timetables. Our world-renowned experts can create unique content that meets your employees' specific needs. We also have the ability to deliver courses via web conferencing or on-demand online videos. For 15 or more students, it is more cost-effective for us to come to you.
Save Money

Flexible Schedule

Group Training

Customize Content

On-Site Training

Earn a Certificate
Learn More