Introduction to MIL-STD-1760 (14 hrs)
COURSE ID: DEF 1023R
Overview
Introduction to MIL-STD-1760 (14 hrs)
Course Description
Gain a working knowledge of MIL-STD-1760, the communications standard that defines the electrical interface between a military aircraft and its carriage stores. This course will show how stores use MIL-STD-1760 through weapons, fuel tanks, countermeasures, and reconnaissance pods. The course teaches the five main types of MIL-STD-1760 signals, as well as the physical connector and pin requirements for the aircraft and stores. You will explore communication options across the MIL-STD-1760 interface, as well as standards for those common communication schemes, such as MIL-STD-1553.
Course Content
OVERVIEW
History
Definitions
Signals
 
INTERFACES
Cabling and connectors
Data lines
Electrical power and signal lines
 
MIL-STD-1553 INTERFACE
MIL-STD-1553 refresher
Use in MIL-STD-1760
 
OTHER DATA INTERFACES
High band interface
Low band interface
Fibrechannel interface
 
ELECTRICAL INTERFACE
28 Volt
400 Hz
Discrete signal lines
 
TYPICAL OPERATION
Stores management overview
Store initialization
Release and jettison events
 
EXAMPLES AND FUTURE DEVELOPMENT
Current MIL-STD-1760 systems
Universal armament interface
Other associated technologies
Session Details
Special Discounts: Georgia Tech Research Institute (GTRI) employees are eligible to receive a discount. If you are a GTRI employee, please go to the Organizational Development website and look for the coupon code under GT Professional Development. Review coupon instructions for more information.
There are no sessions scheduled at this time. Please check again later.
There are no sessions scheduled at this time. Please check again later.
Who Should Attend
This course is designed for engineers and program managers who work with systems and/or aircraft that utilize the MIL-STD-1760 interface.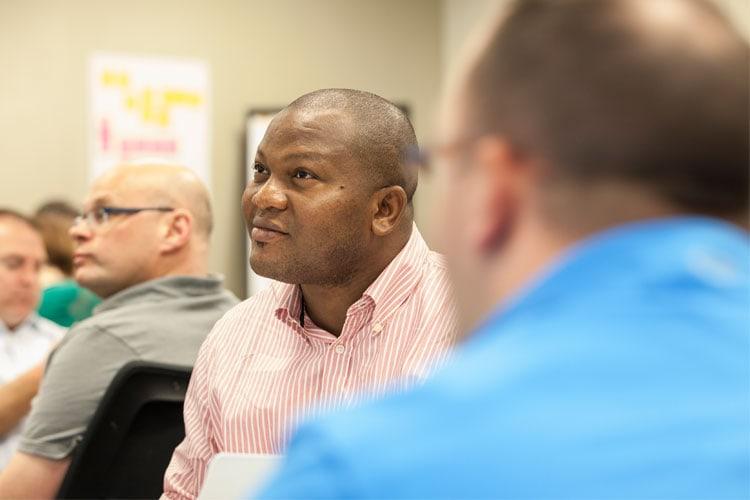 What You Will Learn
MIL-STD-1760 overview
MIL-STD-1760 interfaces
MIL-STD-1553 overview
MIL-STD-1760 cabling and connectors
MIL-STD-1760 stores and station examples
Associated store interface protocols and standards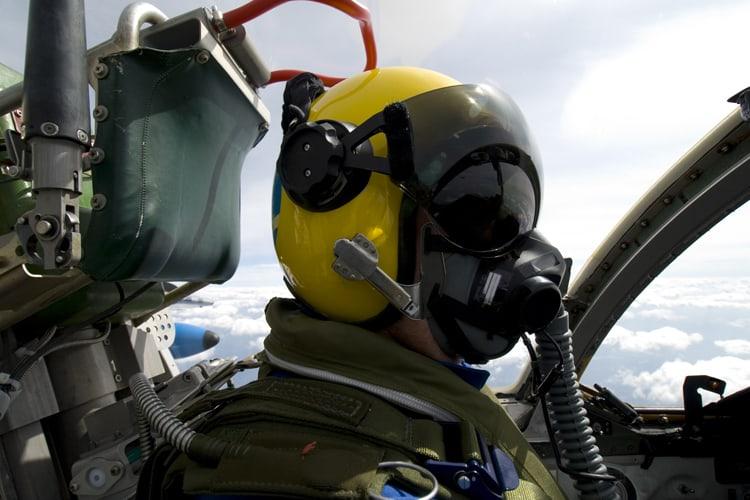 How You Will Benefit
Gain an understanding of the interfaces involved in matching stores to military aircraft.
Explore the hardware and signals supported by the standard.
Learn the fundamentals of MIL-STD-1553, the primary digital communications protocol in use today.
Discover how to implement the standard in practice on operational aircraft.
Taught by Experts in the Field

Grow Your Professional Network
The course schedule was well-structured with a mix of lectures, class discussions, and hands-on exercises led by knowledgeable and engaging instructors.
TRAIN AT YOUR LOCATION
We enable employers to provide specialized, on-location training on their own timetables. Our world-renowned experts can create unique content that meets your employees' specific needs. We also have the ability to deliver courses via web conferencing or on-demand online videos. For 15 or more students, it is more cost-effective for us to come to you.
Save Money

Flexible Schedule

Group Training

Customize Content

On-Site Training

Earn a Certificate
Learn More