Introduction to Model-Based Systems Engineering
Overview
Course Content
Requirements & Materials
Overview
Introduction to Model-Based Systems Engineering
Course Description
Model-Based Systems Engineering (MBSE) is the formalized application of modeling and simulation to support the systems engineering process in terms of requirements development, design, analysis, verification, and validation activities throughout the system lifecycle. This course serves as an introduction to MBSE and its foundational concepts. You will gain an understanding of what it means to employ a model-based approach, especially in comparison to traditional document-centric design. This course will introduce you to the three pillars of MBSE: Language, Tools, and Approach and how to effectively use each to meet the objective of supporting decision making during the systems engineering process.
Course Content
WHAT IS MBSE?
Systems Engineering in context
Model-based systems engineering versus document-centric design
MBSE and digital engineering
WHY MBSE?
Benefits and costs of a model-based approach
The role and utility of a system model in the context of MBSE
THE THREE PILLARS OF MBSE
System modeling languages
Modeling tools
Model-based approaches
Requirements & Materials
Prerequisites
Materials
Required (student must provide)
Access to a computer capable of running a no-install bundle of a SysML authoring tool such as NoMagic MagicDraw™ or Cameo Systems Modeler™ - (Operating System Requirements: Windows 10 or later; Mac OS Catalina, Big Sur or later)
Provided (student will receive)
Session Details
Special Discounts: Georgia Tech Research Institute (GTRI) employees are eligible to receive a discount. If you are a GTRI employee, please go to the Organizational Development website and look for the coupon code under GT Professional Development. Review coupon instructions for more information.
There are no sessions scheduled at this time. Please check again later.
Who Should Attend
This course is designed for engineers, scientists, managers, and technicians interested in MBSE, including those responsible for implementing an MBSE approach, those who need to author system models themselves, review model artifacts, and/or lead other people who will do such things. This course is targeted towards the MBSE practitioner who seeks to gain a fundamental and deeper understanding of MBSE. This course builds on the language fundamentals covered in SysML 101 and 201 and is geared towards organizations building an MBSE capability.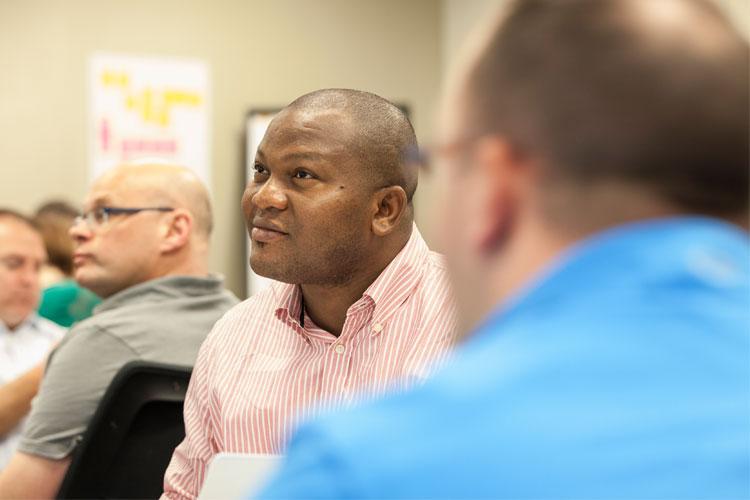 What You Will Learn
The difference between MBSE and traditional, document-centric design/systems engineering
The three pillars of MBSE: Languages, Tools, and Approach
MBSE and its relationship to the broader digital engineering initiative
The role and utility of a systems modeling language in MBSE
Overview of MBSE tools, methods, and principles that enable an MBSE approach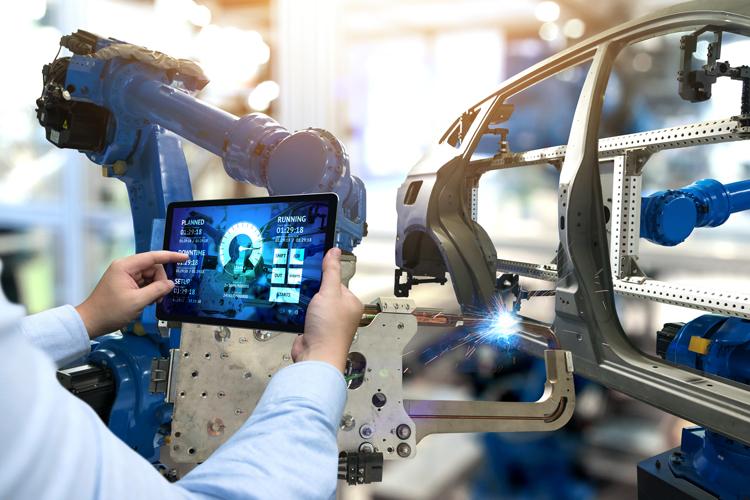 How You Will Benefit
Discover the benefits and cost of MBSE.
Learn the fundamentals of decision making in an MBSE environment, with a focus on traceability and cross-cutting relationships to verify systems requirements.
Understand how the modeling and simulation toolchain couples directly to relevant engineering decisions and processes.
Taught by Experts in the Field

Grow Your Professional Network
The course schedule was well-structured with a mix of lectures, class discussions, and hands-on exercises led by knowledgeable and engaging instructors.
TRAIN AT YOUR LOCATION
We enable employers to provide specialized, on-location training on their own timetables. Our world-renowned experts can create unique content that meets your employees' specific needs. We also have the ability to deliver courses via web conferencing or on-demand online videos. For 15 or more students, it is more cost-effective for us to come to you.
Save Money

Flexible Schedule

Group Training

Customize Content

On-Site Training

Earn a Certificate
Learn More