Overview
Course Content
Requirements & Materials
Overview
Lean Inbound Logistics
Course Description
The efficient flow of inbound materials through your supply chain can have a significant impact on cost, quality, service, and delivery to your customer. With continued pressures from globalization, market volatility, and innovation expectations, companies are extending their reliance on lean principles to outside the four walls of the manufacturing facility. Lean inbound logistics requires strategic coordination to synchronize suppliers, transportation providers, and multiple supply chain partners. This course focuses on the why and how to implement lean logistics to support the lean supply chain operations in both manufacturing and distribution. You will focus on lean strategy development, identifying and overcoming operational realities, and learning the tools necessary for successful implementation.
Course Content
STRATEGIC VALUE OF LEAN INBOUND LOGISTICS AND TOTAL LOGISTICS COST
GETTING STARTED
LEAN LOGISTICS NETWORK DESIGN
The desired state
Planning for implementation
MATERIAL ORDERING AND SUPPLIER MANAGEMENT
LEAN LOGISTICS ENGINEERING & TRANSPORTATION MANAGEMENT
YARD CONTROL AND MATERIAL RECEIVING
IMPLEMENTING, SUSTAINING, IMPROVING
TOUR OF PORT OPERATIONS
Requirements & Materials
Materials
Provided
Building a Lean Fulfillment Stream workbook
Session Details
Special Discounts: Register and pay for all required courses in a Supply Chain & Logistics certificate and receive a discount of 17% off per course. Enter coupon code SCL-Cert at checkout. Returning students of the Supply Chain & Logistics Institute (SCL) courses or alumni of GT EMIL and MSSCE programs are eligible to receive a 10% discount. Enter coupon code SCL-Alum at checkout. Members of certain organizations are eligible to receive a 10% discount. Enter coupon code SCL-Org at checkout. Review coupon instructions for more information.
There are no sessions scheduled at this time. Please check again later.
There are no sessions scheduled at this time. Please check again later.
Who Should Attend
This course is designed for company owners, consultants, logistics service providers, chief supply chain officers, vice presidents of sales operations, vice presidents and directors of process improvement, and executive, senior, vice presidents, and directors of supply chain, logistics, procurement, manufacturing, or distribution.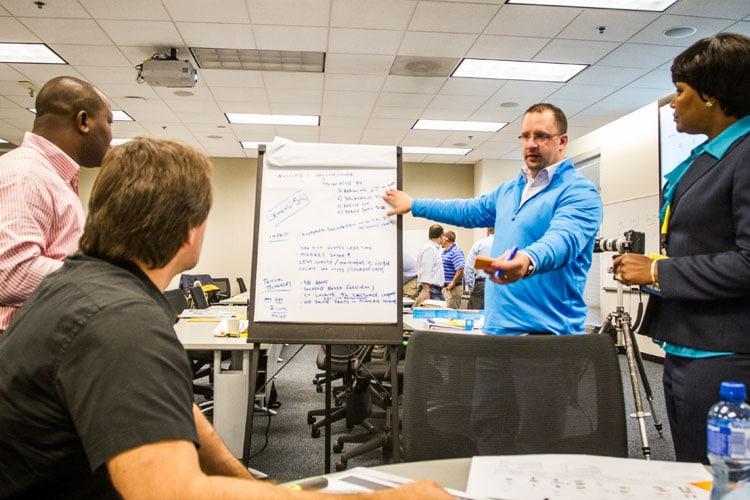 What You Will Learn
The inbound logistics network mapping
The distinct nature of the inbound logistics network as a link to suppliers and manufacturing facilities and part of the overall value chain
Total logistics costs calculations
Transportation management, supplier management, and materials planning techniques
Strategic supplier management
Lean-guiding principles as strategic pathways
Milk Run development and mode selection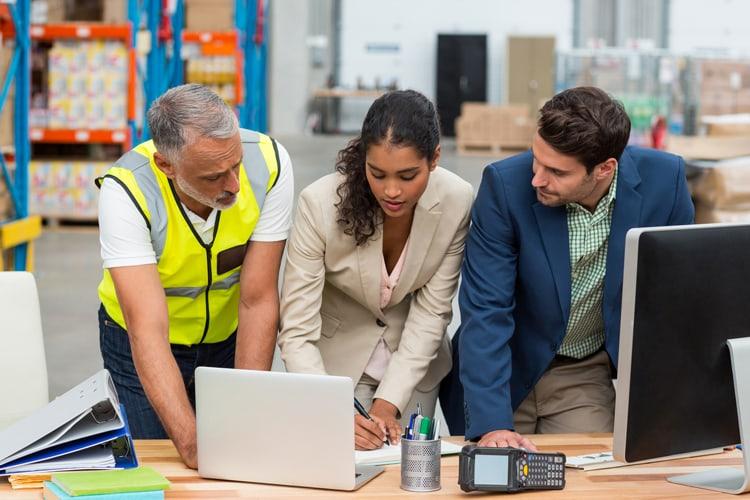 How You Will Benefit
Design a future state network based on lean principles.
Reduce total logistics cost.
Lower inventory levels.
Shrink transportation costs.
Reduce space requirements.
Lessen lead times.
Grow Your Professional Network

Taught by Experts in the Field
I am really impressed with the scope of subjects covered and the practical case studies in diverse sectors from health, education, and other public sector projects.
- Kenny Onasanya
Team Lead
TRAIN AT YOUR LOCATION
We enable employers to provide specialized, on-location training on their own timetables. Our world-renowned experts can create unique content that meets your employees' specific needs. We also have the ability to deliver courses via web conferencing or on-demand online videos. For 15 or more students, it is more cost-effective for us to come to you.
Save Money

Flexible Schedule

Group Training

Customize Content

On-Site Training

Earn a Certificate
Learn More