Machine Learning Ops: Building and Delivering Models for Operational Success
Overview
Course Content
Requirements & Materials
Overview
Machine Learning Ops: Building and Delivering Models for Operational Success
Course Description
Dive into the dynamic world of Machine Learning Operations (MLOps) by understanding the core pillars: Infrastructure, Automation, and Pipelining. From contrasting cloud and on-premise solutions to understanding the power of Active Learning in modern MLOps, we've got you covered. Delve into advanced topics like the impact of Large Language Models (LLMs) and the nuances of Federated Learning. Plus, discover how DevOps integrates with MLOps using popular tools like Docker and Kubernetes. Round off your learning with a deep dive into Model Delivery, Testing, and real-world case studies. Stay ahead in the AI and ML realm by understanding both current MLOps practices and future trends.
Course Content
Foundational Understanding
Grasp the essence of MLOps and the foundational pillars supporting it.
Recognize the unique challenges presented in implementing MLOps in varied environments.
Acquaint with the key tools and frameworks pivotal to MLOps.
Navigate the setup and management of infrastructures, highlighting the dichotomy between cloud-based and on-premise solutions.
Deep Dive into Automation
Develop strategies to streamline machine learning workflows and improve efficiency.
Understand data and ML pipelining, the lifeblood of efficient operations.
Active Learning and Application
Decode the significance and application of Active Learning in modern MLOps.
Visualize and interact with multidimensional data, enhancing intuitive pattern recognition.
Explore the nuances of large datasets and the importance of data reduction.
Advanced Topics: LLMs and Federated Learning
Dive into the world of Large Language Models, understanding their impact and challenges in MLOps.
Delve into decentralized machine learning through Federated Learning, exploring its privacy and security aspects.
DevOps Integration
Realize the confluence of DevOps and MLOps, and the synergy between them.
Get hands-on with essential DevOps tools for MLOps, such as Docker, Kubernetes, and CI/CD pipelines.
Model Delivery and Testing
Decode the intricacies of delivering ML models effectively to end-users.
Prepare and test models ensuring robustness and accuracy for real-world applications.
Requirements & Materials
Prerequisites
Recommended:
Electromagnetic Warfare Data Analysis (DEF 2523P)
Basic RF Electronic Warfare Concepts (DEF 2501P)
Basic Electronic Warfare Modeling (DEF 4006P)
Materials
Required (student must provide)
Computer (personal or work device with internet connectivity)
Internet connection
Provided (student will receive)
Downloadable course materials (slide decks, lab guides, student handouts) available from the GT campus course platform
Session Details
Special Discounts: Georgia Tech Research Institute (GTRI) employees are eligible to receive a discount. If you are a GTRI employee, please go to the Organizational Development website and look for the coupon code under GT Professional Development. Review coupon instructions for more information.
There are no sessions scheduled at this time. Please check again later.
Who Should Attend
This course is designed for software managers, developers, architects, and professionals in the government/commercial sectors who are interesting in gaining a deeper understanding of MLOps, its advanced principles, and how it intersects with the broader AI and machine learning ecosystem.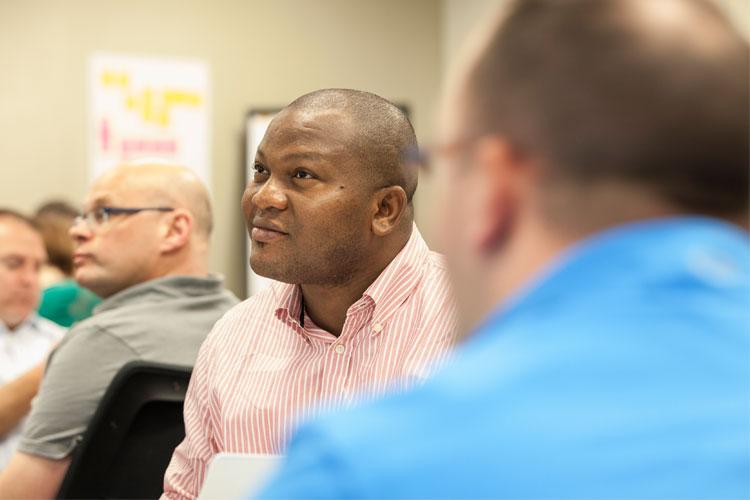 What You Will Learn
Master the MLOps landscape: Infrastructure, Automation, Pipelining.
Dive into the DevOps-MLOps relationship and their tools.
Incorporate Active Learning, engaging engineers in data labeling.
Optimize AI/ML development with MLOps techniques.
Uncover cutting-edge insights on LLMs and Federated Learning.
Scale AI/ML development with MLOps and Active Learning.
Perfect your CI/CD setup and containerize AI/ML models for optimal delivery.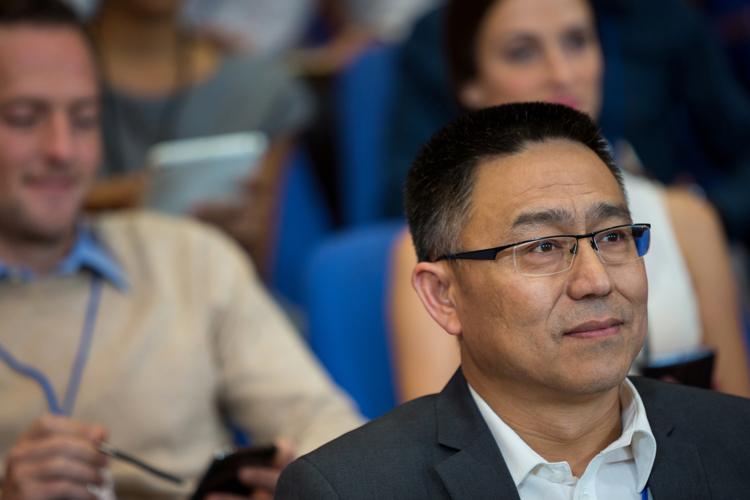 How You Will Benefit
Harness the latest in MLOps for model improvement.
Integrate ML developments seamlessly using CI/CD.
Gain practical skills in MLOps tools like GitLab, Docker, Kubernetes.
Grasp MLOps' critical role in AI and ML system lifecycles.
Master efficient data pipelining, ensuring data quality and relevance.
Grow Your Professional Network

Taught by Experts in the Field
The course schedule was well-structured with a mix of lectures, class discussions, and hands-on exercises led by knowledgeable and engaging instructors.
TRAIN AT YOUR LOCATION
We enable employers to provide specialized, on-location training on their own timetables. Our world-renowned experts can create unique content that meets your employees' specific needs. We also have the ability to deliver courses via web conferencing or on-demand online videos. For 15 or more students, it is more cost-effective for us to come to you.
Save Money

Flexible Schedule

Group Training

Customize Content

On-Site Training

Earn a Certificate
Learn More