Optical Systems Engineering
Overview
Optical Systems Engineering
Course Description
This course emphasizes first-order, system-level estimates of optical performance. Building on the basic principles of optical design, you will study numerous practical examples to illustrate the systems-engineering processes of requirements analysis, feasibility and trade studies, subsystem interfaces, error budgets, requirements flow-down and allocation, component specifications, and vendor selection. You will gain an understanding of the concepts and terminology of systems engineering as applied to optical system development.
Course Content
INTRODUCTION
Optical systems
Optical engineering
Optical systems engineering
GEOMETRICAL OPTICS
Imaging
Field of view
Relative aperture
Finite conjugates
Combinations of lenses
Ray tracing
Thick lenses
Stops, pupils, and windows
Afocal telescopes
ABERRATIONS AND IMAGE QUALITY
Aberrations
Diffraction
Image quality
RADIOMETRY
Optical transmission
Irradiance
Etendue, radiance, and intensity
Conservation laws
Stray light
OPTICAL SOURCES
Source types
Systems design
Source specifications
Source selection
DETECTORS AND FOCAL PLANE ARRAYS
Detector types
Focal plane arrays
Signals, noise, and sensitivity
Detector specifications
Detector selection
OPTOMECHANICAL DESIGN
Fabrication
Alignment
Thermal design
Structural design
Component specifications
Session Details
Special Discounts: Georgia Tech Research Institute (GTRI) employees are eligible to receive a discount. If you are a GTRI employee, please go to the Organizational Development website and look for the coupon code under GT Professional Development. Review coupon instructions for more information.
There are no sessions scheduled at this time. Please check again later.
There are no sessions scheduled at this time. Please check again later.
Who Should Attend
This course is designed for engineers, scientists, technicians, and managers who are developing, specifying or purchasing optical, electro-optical, or infrared systems.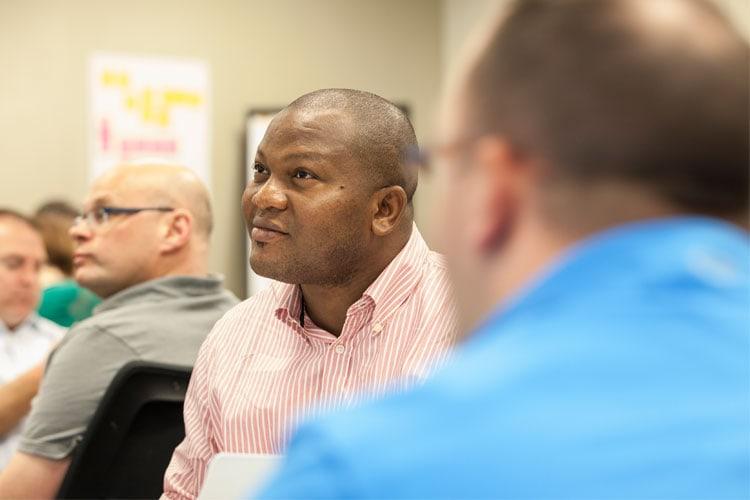 What You Will Learn
Geometrical-optics parameters
The various types of optical aberrations
Blur size and blur-to-pixel ratio estimates and their effects on modulation transfer function, ground resolved distance (GRD), and image quality
Radiometric performance
Source types and properties
Radiometric performance
Focal plane array and detector types comparisons and properties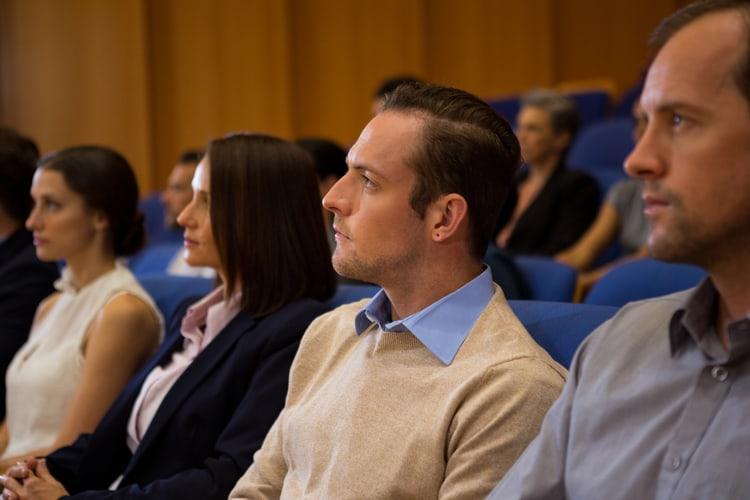 How You Will Benefit
Predict signal-to-noise ratio performance combining optical, source, and detector parameters.
Develop detector-selection trades and specifications.
Develop optical and optomechanical component specifications.
Estimate thermal, structural, and dynamic effects on the performance of an optical system.
Utilize the results of Structural-Thermal-Optical-Performance analysis.
Develop wavefront and Logistics Outfitting System error budgets.
Grow Your Professional Network

Taught by Experts in the Field
The course schedule was well-structured with a mix of lectures, class discussions, and hands-on exercises led by knowledgeable and engaging instructors.
TRAIN AT YOUR LOCATION
We enable employers to provide specialized, on-location training on their own timetables. Our world-renowned experts can create unique content that meets your employees' specific needs. We also have the ability to deliver courses via web conferencing or on-demand online videos. For 15 or more students, it is more cost-effective for us to come to you.
Save Money

Flexible Schedule

Group Training

Customize Content

On-Site Training

Earn a Certificate
Learn More