Scientific Principles of Test and Evaluation
Overview
Scientific Principles of Test and Evaluation
Course Description
The Scientific Principles of Test and Evaluation course covers the application of test and evaluation (T&E) to systems or products and highlights the statistical methods that are most useful in that application. The course includes a brief summary of innovation, systems engineering, acquisition, and T&E. It also describes the basic uses and types of modeling and simulation (M&S). This M&S discussion will include model construction; model taxonomy; simulation applications; availability of M&S resources; Live-Virtual-Constructive simulation; and verification, validation, and accreditation. The course will explore the development of new applications to streamline or otherwise improve your product and system development and T&E, including confidence intervals, graphics generation, analysis of variance, Design of Experiments, and other statistical tools. Use of these statistical tools will be integrated into the discussions of the T&E process.
Course Content
TEST AND EVALUATION (T&E)
Purpose and phases of T&E
Description of T&E results for various systems
PRODUCT/SYSTEM LIFECYCLE
Innovation of new systems or products
Systems engineering and acquisition
How and why T&E supports systems engineering and acquisition
MODELING AND SIMULATION
Modeling and simulation tools and use cases
Live-Virtual-Constructive simulation
Verification, validation, and accreditation
STATISTICAL TECHNIQUES
Descriptive statistics, graphics generation, analysis of variance
Confidence intervals
Design of Experiments
CASE STUDIES IN T&E
T&E of radars, missile systems, and weapons
Group projects in analysis of Design of Experiments results
Session Details
Special Discounts: Georgia Tech Research Institute (GTRI) employees are eligible to receive a discount. If you are a GTRI employee, please go to the Organizational Development website and look for the coupon code under GT Professional Development. Review coupon instructions for more information.
There are no sessions scheduled at this time. Please check again later.
There are no sessions scheduled at this time. Please check again later.
Who Should Attend
This course is designed for engineers, technicians, and managers who handle test and evaluation, modeling and simulation, and statistics and design of experiments.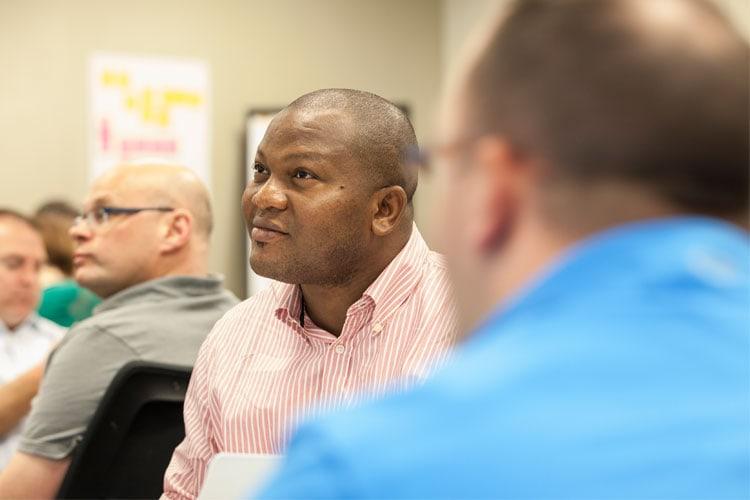 What You Will Learn
Phases of T&E and the relationship to the acquisition lifecycle
T&E as part of systems engineering
Detecting and resolving problems early
T&E approach derived from mission and task decomposition
Scientific methods to support T&E, including statistics, graphical analyses, and design of experiments
Test plans and test reports supported by scientific methods
M&S overview, including M&S types, sources, and uses in the acquisition cycle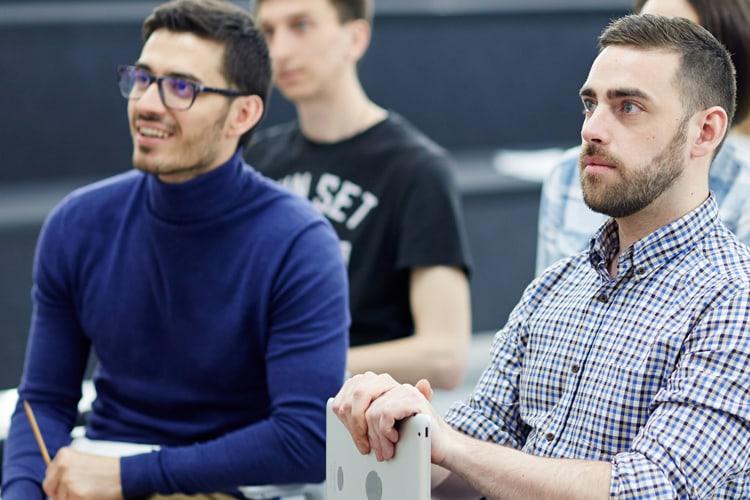 How You Will Benefit
Understand the objectives of developmental, operational, integrated, live-fire, and interoperability testing and how they fit into the acquisition lifecycle.
Learn how to explain the connection of T&E to systems engineering and the benefits of finding errors early.
Know the range of M&S, the M&S applications to T&E, and the M&S accreditation process.
Explain simple Design of Experiments and other statistical test outcomes.
Write acceptable Test Plans and Test Reports using scientific principles and statistical evaluations of test outcomes.
Locate resources to aid in the process of applying M&S and statistical techniques to support T&E needs.
Taught by Experts in the Field

Grow Your Professional Network
The course schedule was well-structured with a mix of lectures, class discussions, and hands-on exercises led by knowledgeable and engaging instructors.
TRAIN AT YOUR LOCATION
We enable employers to provide specialized, on-location training on their own timetables. Our world-renowned experts can create unique content that meets your employees' specific needs. We also have the ability to deliver courses via web conferencing or on-demand online videos. For 15 or more students, it is more cost-effective for us to come to you.
Save Money

Flexible Schedule

Group Training

Customize Content

On-Site Training

Earn a Certificate
Learn More