Target Tracking Architectures, Algorithms and Techniques
Overview
Course Content
Requirements & Materials
COURSE ID: DEF 3532P
Special Notice
Overview
Target Tracking Architectures, Algorithms and Techniques
Course Description
Build on your knowledge of target-tracking concepts! In this Target Tracking Architectures, Algorithms and Techniques course, explore advanced methods for target tracking. You will learn equations to assist with the explanations, examples, and insights into applying these techniques to real-world problems.
Course Content
MOBILE TRAINING TEAM ARCHITECTURES AND ASSESSMENT
COOPERATIVE ENGAGEMENT CAPABILITY (CEC)
INTEGRATED AIR AND MISSILE DEFENSE BATTLE COMMAND SYSTEM (IBCS)
BALLISTIC MISSILE DEFENSE SYSTEM (BMDS)
RADAR MODELING METHODOLOGY FOR ALGORITHM DEVELOPMENT AND MATURATION RADAR TRACKING
DEVELOPMENT AND MATURATION
TRACK FILTER DESIGN FOR MANEUVERING TARGETS
MULTIPLE HYPOTHESIS TRACKING (MHT)
COMBAT ID AND TRACKING
MULTISENSOR TRACKING
PERFORMANCE PREDICTION FOR MULTISENSORY TRACKING
MULTIPLE HYPOTHESIS CORRELATION (MHC) IN PRESENCE OF BIAS
TRACKING WITH NONTRADITIONAL SENSORS
TRACKING FOR PASSIVE BISTATIC RADAR AND MULTIPLE-INPUT AND MULTIPLE-OUTPUT (MIMO) RADAR
JAM-STROBE TRACKING
PARTICLE FILTERS AND ADVANCED TECHNIQUES
Requirements & Materials
Important Information
This course requires completion of an access eligibility form. Please make sure you read the Course Restrictions section below before registering for this course. 
Prerequisites
Course Restrictions
This course is restricted to US citizens who are industrial and/or government employees and complete the Access Eligibility Form. Eligibility questions should be directed to 404-407-6661. Attendees must fax the Access Eligibility Form to 404-407-8691 or RShelp@gtri.gatech.edu. 
Session Details
Special Discounts: Georgia Tech Research Institute (GTRI) employees are eligible to receive a discount. If you are a GTRI employee, please go to the Organizational Development website and look for the coupon code under GT Professional Development. Review coupon instructions for more information.
There are no sessions scheduled at this time. Please check again later.
There are no sessions scheduled at this time. Please check again later.
Who Should Attend
This course is designed for engineers, scientists, and technical managers needing to expand their understanding of target tracking concepts.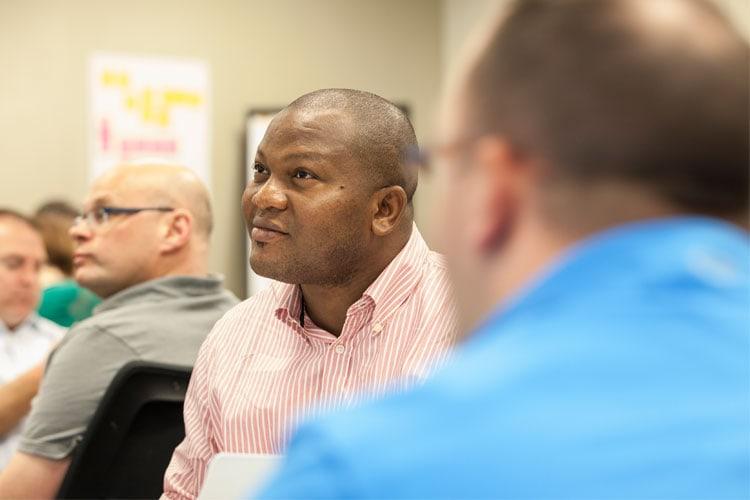 What You Will Learn
How to track challenges
Modeling radar systems for tracking
Track-filter design methods
Multiple hypothesis tracking (MHT)
Multiple target tracking metrics
Feature-aided tracking
Multiple hypothesis tracking
Multi-sensor tracking
Non-traditional sensors
Sensor registration
Wideband radar tracking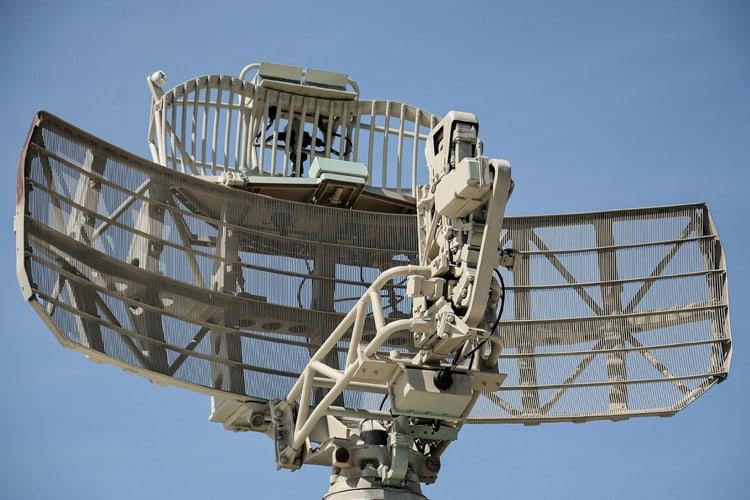 How You Will Benefit
Explore advanced methods for target tracking.
Learn about target-tracking challenges.
Gain insights into the application of target-tracking algorithms.
Taught by Experts in the Field

Grow Your Professional Network
The course schedule was well-structured with a mix of lectures, class discussions, and hands-on exercises led by knowledgeable and engaging instructors.
TRAIN AT YOUR LOCATION
We enable employers to provide specialized, on-location training on their own timetables. Our world-renowned experts can create unique content that meets your employees' specific needs. We also have the ability to deliver courses via web conferencing or on-demand online videos. For 15 or more students, it is more cost-effective for us to come to you.
Save Money

Flexible Schedule

Group Training

Customize Content

On-Site Training

Earn a Certificate
Learn More