MARCORLOGCOM Business Case Development
Overview
Course Content
Requirements & Materials
COURSE ID: LOG 3176P
Special Notice
Contact for course-related questions
Tim Brown
Overview
MARCORLOGCOM Business Case Development
Course Description
The ability to write a compelling business case is a core competency for effective leaders. A business case is a critical requirement before committing to projects, new products or other investments. It is also an argument that needs to convince the recipient to invest in this undertaking rather than others. Rigorous business case preparation reduces the risk of poorly targeted or poorly executed projects, improves strategic alignment of investments and increases the probability of achieving expected returns
This training program is designed to equip participants with the necessary skills and tools to develop structured business cases within MARCORLOGCOM. All techniques presented are field-proven and derived from successful implementation. Case exercises are adapted from real situations and projects. Participants will learn to develop business cases within the MARCOLOGCOM environment.
Course Content
VITAL COMPONENTS OF A BUSINESS CASE-CASE 1
PRESENTING A CLEAR, CONCISE, FACT-BASED CASE FOR A PROJECT-CASE 2
PREPARING A COMPREHENSIVE COST/BENEFIT STUDY-CASE 3
MEASURING THE FULL RANGE OF BENEFITS-CASE 4
FINANCIAL TECHNIQUES FOR PREPARING A FINANCIAL JUSTIFICATION FOR A PROJECT-CASE 5
CALCULATING PAYBACK, CASH FLOW RATE OF RETURN, ACCOUNTING RATE OF RETURN, NPV AND IRR-CASE 6
PACKAGING AND PRESENTING BUSINESS CASE RESULTS FOR MAXIMUM IMPACT-CASE 7
PREPARING A CONCISE EXECUTIVE SUMMARY-CASE 8
Requirements & Materials
Important Information
Access to the content for this course requires you to set up a password for your Georgia Tech (GT) account different from your account and password on this website.  
After you complete your registration follow the "How to Access Your Course Content" instructions which display on the session details (summary) page for this course.
This is a self-paced online course.  You may register anytime while registration is open and will have access to the course through the published "Access Ends" date.
Materials
Session Details
There are no sessions scheduled at this time. Please check again later.
There are no sessions scheduled at this time. Please check again later.
Who Should Attend
Supply Chain Management: MARCORLOGCOM selected middle and senior management including:
G 4 selected senior officers and management
LSMC selected senior officers and management
MFSC selected senior officers and management
WSMC selected senior officers and management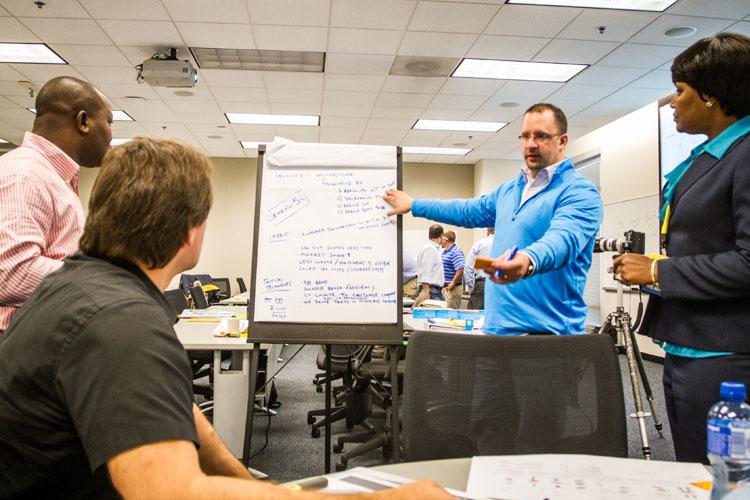 What You Will Learn
Develop structured business cases for initiatives within MARCORLOGCOM.
Develop business case analyses for strategic sourcing within MARCORLOGCOM.
Understand the business case process and how to logically address it
Improve ability to present arguments in a compelling and convincing manner and based on sound financial concepts
Develop the capacity to critically review and evaluate business cases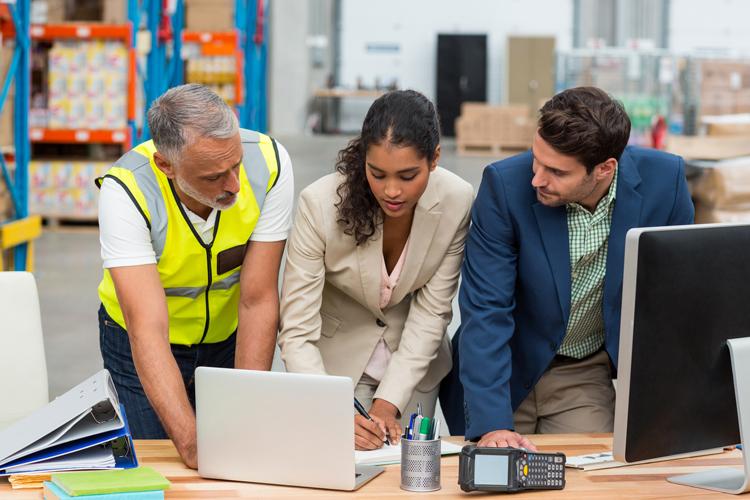 How You Will Benefit
Develop business cases with a clearer understanding of senior leadership and management expectations
Target investments with reduced risk and improved strategic alignment
Apply industry best practice steps for developing a business case that explains rationale to senior officers and managers within MARCORLOGCOM
Understand the purpose and content of a business case as it applies in different contexts
Develop strong, multi-dimensional and objective-driven submissions that drive consistent rates of approval and are presented in an appropriate format
Quantify the various benefits of undertaking a project or task and interpret the appropriate financial data including costs, budgets and estimates for completion
Taught by Experts in the Field

Grow Your Professional Network
The course schedule was well-structured with a mix of lectures, class discussions, and hands-on exercises led by knowledgeable and engaging instructors.
TRAIN AT YOUR LOCATION
We enable employers to provide specialized, on-location training on their own timetables. Our world-renowned experts can create unique content that meets your employees' specific needs. We also have the ability to deliver courses via web conferencing or on-demand online videos. For 15 or more students, it is more cost-effective for us to come to you.
Save Money

Flexible Schedule

Group Training

Customize Content

On-Site Training

Earn a Certificate
Learn More