Supply Chain Fundamentals: Supply Chain Management Principles
Overview
Course Content
Requirements & Materials
COURSE ID: LOG 3181P
Special Notice
Overview
Supply Chain Fundamentals: Supply Chain Management Principles
Course Description
This course is intended to train students in the basics of supply chain management and the supply chain's role within organizations. Key elements of this track include the definition of supply chain and the various domains within supply chain (i.e., customer service, manufacturing and service operations, order management, procurement and supply management, demand planning, inventory management, warehousing operations, and transportation operations). It will also include an explanation of how the supply chain supports organizations' strategic and financial goals.
Course Content
SUPPLY CHAIN CONCEPTS
CUSTOMER SERVICE OPERATIONS
MANUFACTURING AND SERVICE OPERATIONS
PROCUREMENT AND SUPPLY MANAGEMENT
INVENTORY MANAGEMENT
DEMAND PLANNING
WAREHOUSING OPERATIONS
TRANSPORTATION OPERATIONS
Requirements & Materials
Important Information
Access to the content for this course requires you to set up a password for your Georgia Tech (GT) account different from your account and password on this website.  
After you complete your registration follow the "How to Access Your Course Content" instructions which display on the session details (summary) page for this course.
This is a self-paced online course.  You may register anytime while registration is open and will have access to the course through the published "Access Ends" date.
Materials
Required
Computer with access to download or web-accessible content (internet) and web audio files.
Provided
Access to online course content and optional reading materials until the course end date.
No textbooks are required for this course.
Session Details
Items to Purchase
Not applicable
Items to Purchase
Not applicable
Who Should Attend
This course is designed for a wide range of professionals already in the supply chain profession as well as learners seeking to enter the field. The course is appropriate for entry level through executive level roles.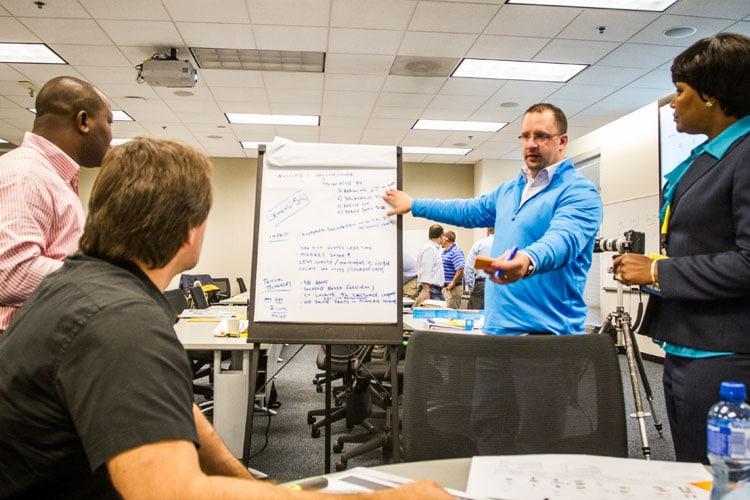 What You Will Learn
Supply chain concepts and technology

Manufacturing and service operations

Order and inventory management

Procurement and supply management

Warehousing and transportation operations

Importance of supply chain resilience

Potential ways Artificial Intelligence (AI) can improve supply chain resilience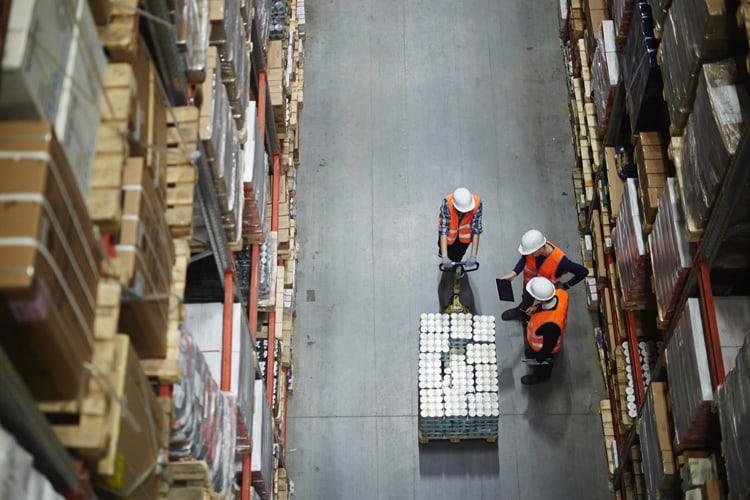 How You Will Benefit
Recognize the steps in the procurement process.

Categorize the different types of demand patterns.

Articulate some of the key operations of a warehouse.

Identify the challenges in establishing efficient and effective transportation processes within industries.

Demonstrate metrics used to measure transportation service quality and efficiency.

Identify and incorporate Artificial Intelligence (AI) into supply chain
Grow Your Professional Network

Taught by Experts in the Field
I am really impressed with the scope of subjects covered and the practical case studies in diverse sectors from health, education, and other public sector projects.
- Kenny Onasanya
Team Lead
TRAIN AT YOUR LOCATION
We enable employers to provide specialized, on-location training on their own timetables. Our world-renowned experts can create unique content that meets your employees' specific needs. We also have the ability to deliver courses via web conferencing or on-demand online videos. For 15 or more students, it is more cost-effective for us to come to you.
Save Money

Flexible Schedule

Group Training

Customize Content

On-Site Training

Earn a Certificate
Learn More