MARCORLOGCOM Demand Planning and Inventory Management
Overview
Course Content
Requirements & Materials
COURSE ID: LOG 3243P
Special Notice
Contact for course-related questions
Tim Brown
Overview
MARCORLOGCOM Demand Planning and Inventory Management
Course Description
Numerous tactical decisions must be made in MARCORLOGCOM in preparation or in response to one-time events as well as ongoing "routine" operations. Many of these decisions are concerned with the timely and efficient demand management, allocation, and distribution of inventory/assets through the supply chain. This course will explore methodologies for tactical decision making including in inventory policies and optimum allocation of inventory resources.
This course is designed to provide understanding of contemporary demand and inventory management methodologies. It provides a range of techniques that can be used to improve forecast accuracy, optimize stockholding and plan replenishments. It explains how the configuration and performance of other functions, suppliers and the extended supply chain play a crucial role in ensuring high service levels and customer requirements are met in a cost effective manner. This course is designed to enable participants to undertake a proactive approach to improving demand management, forecasting, and inventory management and to avoiding errors. Students are provided with a basic understanding of statistics required to support supply chain planning. Additionally, participants will learn best practices in demand and inventory management.
Course Content
THE ROLE OF DEMAND AND INVENTORY MANAGEMENT WITHIN THE EXTENDED SUPPLY CHAIN-CASE 1
DEMAND MANAGEMENT PROCESSES AND PROCEDURES-CASE 2
DEMAND AND SUPPLY COLLABORATION AND EFFECTIVE PROCESS INTEGRATION-CASE 3
INTRODUCTION TO STATISTICAL ANALYSIS TECHNIQUES AND APPLICATIONS
DEMAND FORECASTING TOOLS AND TECHNIQUES-CASE 4
INVENTORY MANAGEMENT AND IDENTIFYING AND ADDRESSING HE DRIVERS OF INVENTORY-CASE 5
DEVELOPING INVENTORY/STOCKING STRATEGY IN SUPPORT OF LOGCOM OBJECTIVES-CASE 6
INVENTORY AND DEMAND NETWORKS-CASE 7
TECHNIQUES FOR SUSTAINED INVENTORY REDUCTION-CASE 8
DEMAND AND INVENTORY MANAGEMENT INFORMATION SYSTEMS-CASE 9
DEMAND AND INVENTORY MANAGEMENT BEST PRACTICES-CASE 10
MARCORLOGCOM DEMAND PLANNING CASE STUDY
Requirements & Materials
Important Information
Access to the content for this course requires you to set up a password for your Georgia Tech (GT) account different from your account and password on this website.  
After you complete your registration follow the "How to Access Your Course Content" instructions which display on the session details (summary) page for this course.
This is a self-paced online course.  You may register anytime while registration is open and will have access to the course through the published "Access Ends" date.
Materials
Session Details
There are no sessions scheduled at this time. Please check again later.
There are no sessions scheduled at this time. Please check again later.
Who Should Attend
Supply Chain Management: MARCORLOGCOM selected middle and senior management including:
G 4 selected senior officers and management
LSMC selected senior officers and management
MFSC selected senior officers and management
WSMC selected senior officers and management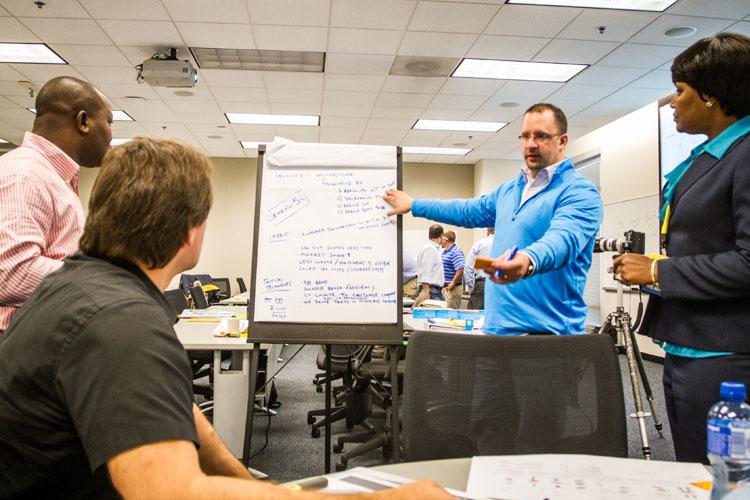 What You Will Learn
Participants will learn to apply demand and inventory management tools and techniques to the LOGCOM environment.
The course is designed to equip participants with the necessary skills to facilitate improved critical thinking, statistical analysis, and the ability to communicate in this field.
Perform material inventory management and requirements planning to minimize inventory investment and maximize inventory availability.
Compare and contrast inventory management techniques for a single event versus ongoing operations.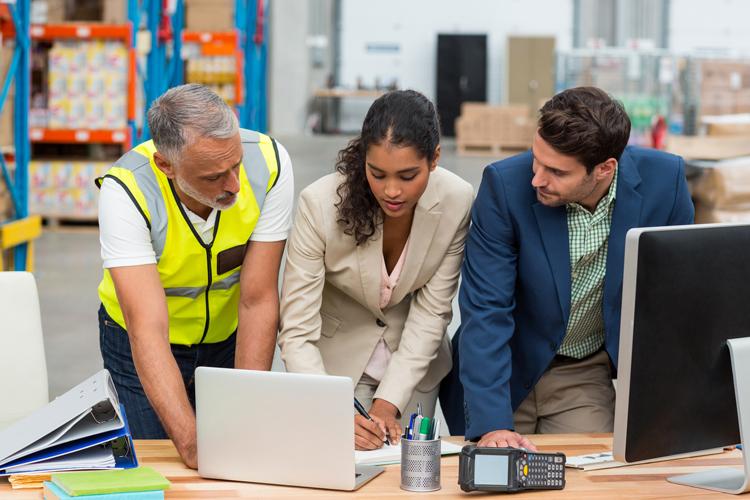 How You Will Benefit
Convert data into actionable plans to ensure accurate, detailed and timely demand planning and forecasting and inventory management
Understand the role of technology in supporting demand driven supply chains
Develop and apply metrics to support program requirements, interoperability, and integration with DoD and industry supply chains.
Be able to discuss the major technology changes occurring in demand and inventory management and the affect these changes are having on supply chains.
Be able to apply problem solving, statistical analysis, and critical thinking skills in the context of demand and inventory management.
Taught by Experts in the Field

Grow Your Professional Network
The course schedule was well-structured with a mix of lectures, class discussions, and hands-on exercises led by knowledgeable and engaging instructors.
TRAIN AT YOUR LOCATION
We enable employers to provide specialized, on-location training on their own timetables. Our world-renowned experts can create unique content that meets your employees' specific needs. We also have the ability to deliver courses via web conferencing or on-demand online videos. For 15 or more students, it is more cost-effective for us to come to you.
Save Money

Flexible Schedule

Group Training

Customize Content

On-Site Training

Earn a Certificate
Learn More