MARCORLOGCOM Understanding the Impact of Technology in the Supply Chain
Overview
Course Content
Requirements & Materials
COURSE ID: LOG 3178P
Special Notice
Contact for course-related questions
Tim Brown
Overview
MARCORLOGCOM Understanding the Impact of Technology in the Supply Chain
Course Description
Supply chain and logistics is undergoing a significant transformation as new technologies are being developed and deployed that bring increasing insight and opportunities to improve operations, reduce cost, and ensure safety, security, and compliance. In this course, you will be provided with an introduction to emerging technologies and learn how the technologies are enabling significant changes to operating models, processes, data collection, and extended supply chain control.  Exercises and demonstrations will help reinforce the concepts presented in the lectures.
This course is designed to equip participants with the necessary understanding of the impact of technological innovation on supply chains and to equip them with an understanding of how this can be applied within MARCORLOGCOM. Case exercises are adapted from real situations and projects. Participants will learn to develop business cases within the MARCOLOGCOM environment.
Course Content
OVERVIEW OF EMERGING TECHNOLOGIES AND THEIR IMPACT ON SUPPLY CHAIN MANAGEMENT
EMERGING OPERATING MODELS – ENABLED BY TECHNOLOGY
HOW TO IDENTIFY AND CONTRIBUTE TO DIGITAL TRANSFORMATION WITHIN MARCORLOGCOM-CASE 1
THE PURPOSE, AND FUNCTIONS OF THE COMPONENTS WITHIN DIGITAL SUPPLY CHAINS-CASE 2
HOW THE IOT IMPACTS AND APPLIES TO SUPPLY CHAINS-CASE 3
DIGITAL MANAGEMENT STRATEGIES TO REDUCE COST AND RISK, AND MAXIMIZE EFFICIENCY-CASE 4
HOW TO GENERATE OPERATIONS EFFICIENCY USING NEW DIGITAL TRANSFORMATION TOOLS-CASE 5
OPERATIONAL TECHNOLOGY (OT)/IT CONVERGENCE-CASE 6
THE VALUE AND ROLE OF SECURITY IN THE USE OF DIGITAL TECHNOLOGIES AT MARCORLOGCOM-CASE 7
THE VALUE AND ROLE OF ANALYTICS
MARCORLOGCOM PROJECT
Requirements & Materials
Important Information
Access to the content for this course requires you to set up a password for your Georgia Tech (GT) account different from your account and password on this website.  
After you complete your registration follow the "How to Access Your Course Content" instructions which display on the session details (summary) page for this course.
This is a self-paced online course.  You may register anytime while registration is open and will have access to the course through the published "Access Ends" date.
Materials
Session Details
There are no sessions scheduled at this time. Please check again later.
There are no sessions scheduled at this time. Please check again later.
Who Should Attend
Supply Chain Management: MARCORLOGCOM selected middle and senior management including:
G 4 selected senior officers and management
LSMC selected senior officers and management
MFSC selected senior officers and management
WSMC selected senior officers and management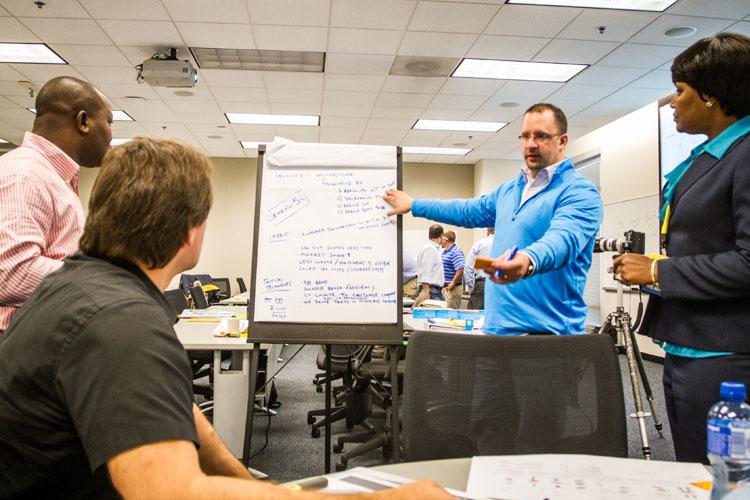 What You Will Learn
Understand the impact of emerging technologies and their potential application at MARCORLOGCOM
Understand the terminology of the digital transformation
Lead management level conversations with IT, engineering and operations leaders, and external vendors
Add value to MARCORLOGCOM's current and future technology innovation initiatives by leveraging this knowledge to impact change within current and future position(s)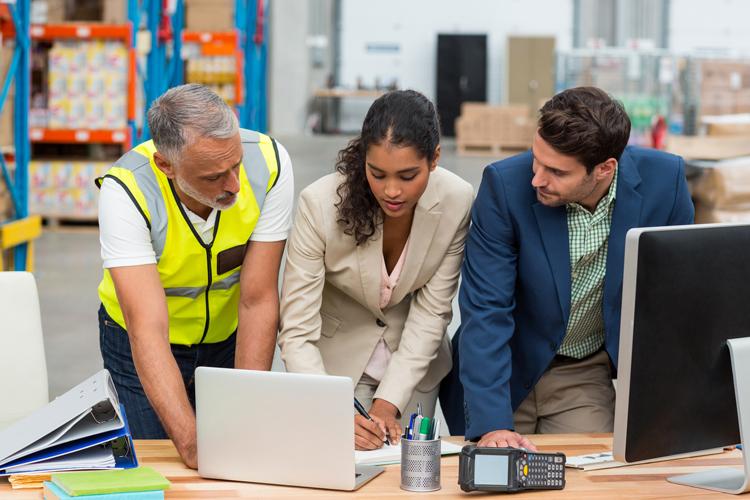 How You Will Benefit
Become familiar with the Internet of Things (IoT) ecosystem and its overall end to end architecture.
Understand how emerging technologies are enabling new hyper-connected, collaborative supply chains such as those envisioned in the Physical Internet Concept.
Utilize the digital transformation playbook provided as a part of this class that enables students to apply what they have learned in MARCORLOGCOM.
Understand how to effect successful program transformation within MARCORLOGCOM.
Taught by Experts in the Field

Grow Your Professional Network
The course schedule was well-structured with a mix of lectures, class discussions, and hands-on exercises led by knowledgeable and engaging instructors.
TRAIN AT YOUR LOCATION
We enable employers to provide specialized, on-location training on their own timetables. Our world-renowned experts can create unique content that meets your employees' specific needs. We also have the ability to deliver courses via web conferencing or on-demand online videos. For 15 or more students, it is more cost-effective for us to come to you.
Save Money

Flexible Schedule

Group Training

Customize Content

On-Site Training

Earn a Certificate
Learn More