VET² - Plan of Action Development
Overview
Course Content
Requirements & Materials
Overview
VET² - Plan of Action Development
Course Description
Despite the technical skills, dependability, trainability, commitment, and dedication developed while serving in the military, active duty service members and veterans continue to have a higher unemployment rate than their civilian counterparts. The Georgia Tech Veterans Education Training and Transition (VET2) Program was developed to assist service members and veterans with the successful transition to the civilian workplace. The VET2 certificate program may be conducted as a single four-week program or divided into two separate courses: VET2 Plan of Action Development (3-days) and VET2 Internship (3-weeks).
The VET2 Plan of Action Development course brings structure and understanding to the chaotic job market by clearly identifying the difference in the military and civilian workforce using organization and leadership theory as a construct for comparison. It examines the military to civilian transition hurdle that is reflected in the unemployment rates for post-9/11 veterans. It teaches a refined methodology for gathering and processing information from the job search and allows students to develop a clearly defined "plan of action" for successful integration into their new organization. Throughout the course, the students develop their interpersonal communication skills and understanding as they work in small groups on case studies facilitated by the instructor.
Course Content
Module 1 – Stage Setter: The Military Transition Experience and this Program
Module 2 – Analyzing Your Organization's Missions
Module 3 – Defining a Construct for Comparison – Reframing Organizations
Module 4 - Developing Your Plan of Action
Module 5 – Socialization into a New Work Environment
Module 6 – Interpersonal Communications
Requirements & Materials
Prerequisites
Required
Minimum of four years of honorable service at the time of separation from the military (waiver available following interview with instructor)
Materials
Provided
Boots to Loafers – Finding Your New True North, Phillips, J.P., Falcone, P. (2014), ISBN 978-0-9793953-1-4
Veterans Education Training and Transition Workbook (2013)
Session Details
There are no sessions scheduled at this time. Please check again later.
There are no sessions scheduled at this time. Please check again later.
Who Should Attend
Active Duty Military, Reserve, or National Guard personnel with 4 years of honorable service and leadership experience interested in transitioning to the civilian work force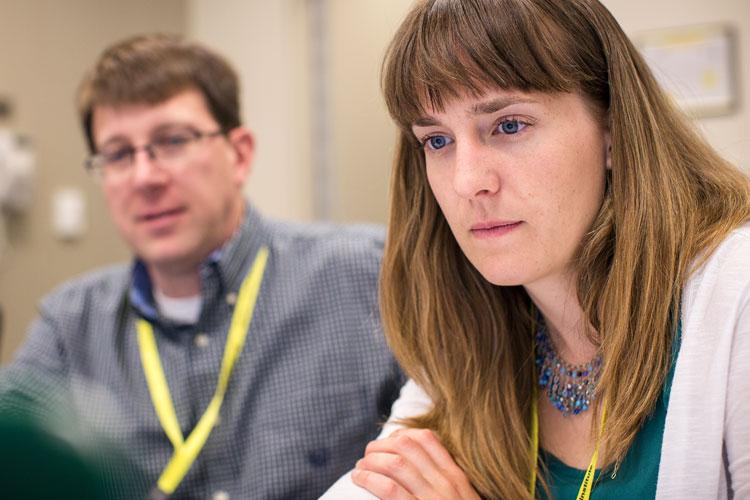 How You Will Benefit
An understanding of the differences between the military and civilian workforce and the challenges faced during the transition
Experience researching potential employers
Awareness of the processes by which individuals transitioning to a new work environment cope with integration and socialization experiences
The skills needed to develop a successful transition and integration plan of action
Taught by Experts in the Field

Grow Your Professional Network
TRAIN AT YOUR LOCATION
We enable employers to provide specialized, on-location training on their own timetables. Our world-renowned experts can create unique content that meets your employees' specific needs. We also have the ability to deliver courses via web conferencing or on-demand online videos. For 15 or more students, it is more cost-effective for us to come to you.
Save Money

Flexible Schedule

Group Training

Customize Content

On-Site Training

Earn a Certificate
Learn More