VET² - Project Management Professional (PMP) Program
Overview
Course Content
Requirements & Materials
Overview
VET² - Project Management Professional (PMP) Program
Course Description
Develop the skills necessary to successfully secure post-service employment while earning a Georgia Tech Project Management certification. Combining the foundation of the Project Management Body of Knowledge Guide (PMBOK® Guide), the VET² – Workforce Integration course, and the Project Management Certificate, our interactive course will give you the principles and practices of a disciplined project manager. Class discussion and team exercises will reinforce principles while preparing you for the Professional Management Professional (PMP) ® exam.
Upon successful completion of this course, you will have the opportunity to take the Project Management: Preparing for the PMP Exam course at no additional cost.
Course Content
MILITARY CIVILIAN TRANSITION
The military transition experience
How to analyze your organization's mission
How to reframe organizations
THE PROJECT MANAGEMENT FRAMEWORK
Introduction to project management
Principles of project management
Benefits of a structured approach
How to start, monitor, control, and close a project
How to start projects on the right foot
How to identify and manage project stakeholders
Resource allocation
How to develop the work-breakdown structure (WBS)
SCOPE MANAGEMENT
Introduction to scope
Scope planning
How to control scope
How to clarify project scope
QUALITY MANAGEMENT
Planning, control, and assurance
How to control variance
SCHEDULE AND TIME MANAGEMENT
Schedule planning and management
How to estimate durations
How to develop and build an effective schedule
How to control a schedule
Precedence diagrams
Critical Path Method (CPM)
COST MANAGEMENT
Cost estimating, budgeting, and management
How to control cost
How to develop a project budget
COMMUNICATION MANAGEMENT
Elements of effective communication
Styles of communicating
RISK MANAGEMENT
Introduction to risk management
How to identify, analyze, manage, prioritize, and quantify risks
How to plan and implement risk response plans
How to monitor and control risks
Risk and management review
Troubled projects
PROCUREMENT MANAGEMENT
Types of contracts
Procurement pre-award, award, and post-award phases
How to integrate risk and procurement management
TEAM MANAGEMENT
Stages of team development
Decision-making in teams
Project leadership within teams
How to handle conflict in teams
How to work with remote and virtual teams
Intrinsic versus extrinsic motivation
How to build high-performing teams
TEAM EXERCISES
Requirements & Materials
Prerequisites
Materials
Provided
Lecture slides, Lecture notes, exercises, and tools

Textbook: A Guide the Guide to the Project Management Body of Knowledge (PMBOK® Guide) (Current Edition)
Who Should Attend
This course is designed for personnel and their spouses in the active-duty military, Reserve forces, and National Guard who are interested in transitioning from the military to a new career in the civilian workforce as a PMP®.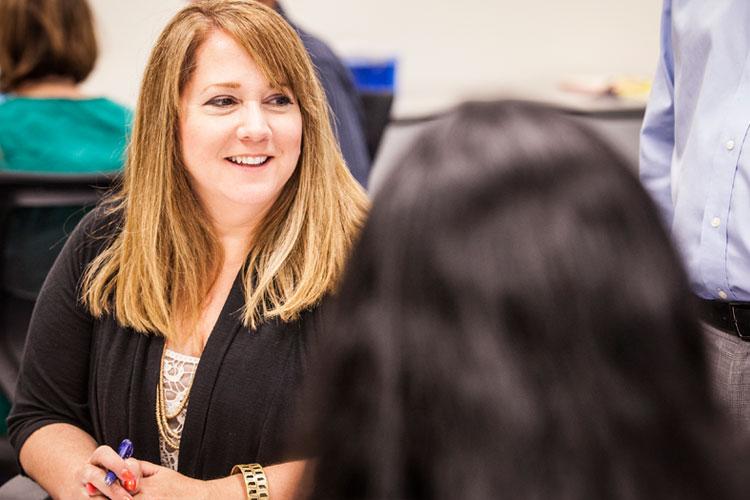 What You Will Learn
How to cope with integration and socialization experiences while transitioning to a new work environment
Real-world constraints and the dynamics in a project environment
The components of a complete project plan and the roles of the project manager
The characteristics of risks and opportunities
Components of contracts and the appropriate uses of contracts in projects
How to describe contractual relationships
Types of communicating styles used by project managers and how to alter style when needed
The challenges of balancing scope expectations with schedule and budget allocations
Sound techniques for planning, estimating, tracking, and controlling projects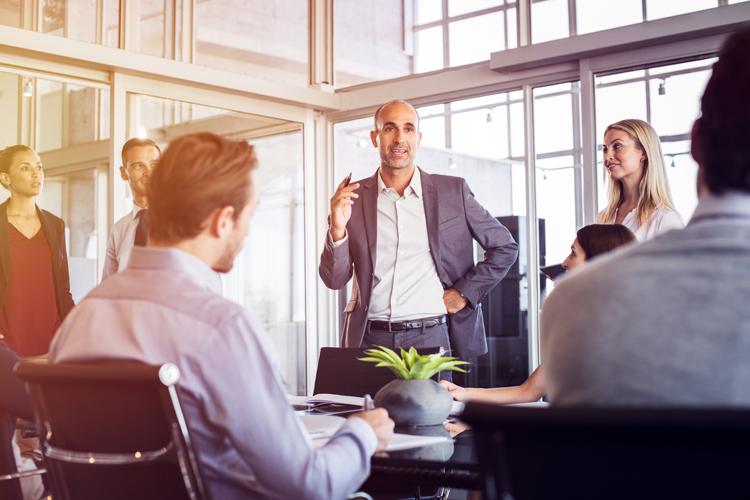 How You Will Benefit
Recognize and apply the principles and practices of disciplined project management.
Learn all 10 areas and five process groups presented in the Project Management Body of Knowledge (PMBOK® Guide).
Identify the successful components of a project plan and employ specific planning tools to establish, and manage expectations.
Identify, analyze, prioritize, and manage project risk and real-world constraints in a project environment.
Describe and apply tools and techniques for identifying, acquiring, and managing project resources.
Bring successful conclusion to projects on time, in scope, and within budget.
Apply project management processes and techniques to a real-life project.
Taught by Experts in the Field

Grow Your Professional Network
The coursework focused on skills needed for members of the military to transition easily into the civilian world, and having a reputable and marketable skill ensured that my resume got noticed.
TRAIN AT YOUR LOCATION
We enable employers to provide specialized, on-location training on their own timetables. Our world-renowned experts can create unique content that meets your employees' specific needs. We also have the ability to deliver courses via web conferencing or on-demand online videos. For 15 or more students, it is more cost-effective for us to come to you.
Save Money

Flexible Schedule

Group Training

Customize Content

On-Site Training

Earn a Certificate
Learn More