Financial Decision Making
Overview
Course Content
Requirements & Materials
Overview
Financial Decision Making
Course Description
This course is designed for early- or middle-stage career professionals who are or will be responsible for executing organizational strategy with an integrated view of the organization including professionals from distribution and logistics, production, procurement and operations. The approach is hands on applications focusing on improving participants' company's financial performance. It is designed to improve participants' financial decision-making by understanding how their decisions influences the company's performance, identifying initiatives to improve performance, building better business cases, and enhancing financial acumen.
The course will be comprised of three 90-minute instructor-led LIVE group webinars. Prior to attending each live webinar, you will be required to complete 90 minutes of online pre-work (for a total of nine hours).
Course Content
PRE-WORK #1
Identify the areas of financial performance the student is responsible for managing
Provide examples of decisions that impact performance
Analyze the company's (or company of choice) financial performance using ClientIQ
WEBINAR #1: MANAGING FINANCIAL PERFORMANCE
Measures and key drivers of financial performance.
Analyze financial performance – trend, peer, and industry
Power of One and gap analyses
PRE-WORK #2
Identify operational KPIs they help manage
Identify initiatives to improve operational KPIs
WEBINAR #2: IMPROVING FINANCIAL PERFORMANCE
Operational key performance indicators, cash flow and financial performance improvement, and managing activities that impact operational KPIs
PRE-WORK #3
Review Business Case Acumen eLearning
Build on initiative identified in Webinar 2
Develop initial business case
Conduct cash flow analysis using ClientIQ
WEBINAR #3: BUILDING THE BETTER BUSINESS CASE
Building a business case and using a business case as a project plan
Requirements & Materials
Prerequisites
Recommended
The webinar series will be using Canvas and Articulate Learning Management Systems. For the best performance, ensure that the computer you will be using meets the minimum technical requirements to access online material and lessons associated with this course. All pre-work information will be located in Canvas.
Required
Prior to attending each live webinar, you will be required to complete 90 minutes of online pre-work. Total time to complete all components of this course is nine hours.
Materials
Required
Provide students the electronic means to join the sessions and complete the pre-work and ensure students participate in all the sessions.
Provided
Participants will use the following electronic tools during the series and will be provided access to Client IQ 10 days before the webinar series and for one week after its conclusion:

Financial Acumen eLearning - for people needing a refresh on financial statements and metrics
Business Case Acumen eLearning - fundamentals of what's included in a business case – qualitative and quantitative analysis
Client IQ - Performance financial and operational benchmarking and what-if analysis and used to build business cases

URLs, usernames, and passwords to access course material. Access will be provided one week before the webinar series and through one week after the webinar series.

Students should be able/directed to access Canvas immediately after registering and claiming their account. Directions for accessing pre-course work will be found on Canvas.
Session Details
Special Discounts: Register and pay for all required courses in a Supply Chain & Logistics certificate and receive a discount of 17% off per course. Enter coupon code SCL-Cert at checkout. Returning students of the Supply Chain & Logistics Institute (SCL) courses or alumni of GT EMIL and MSSCE programs are eligible to receive a 10% discount. Enter coupon code SCL-Alum at checkout. Members of certain organizations are eligible to receive a 10% discount. Enter coupon code SCL-Org at checkout. Review coupon instructions for more information.
There are no sessions scheduled at this time. Please check again later.
What You Will Learn
Financial acumen
A framework for better managing financial performance
How faster decision-making can help more quickly capture business and financial benefits
Practical experience of putting together a business case for a real project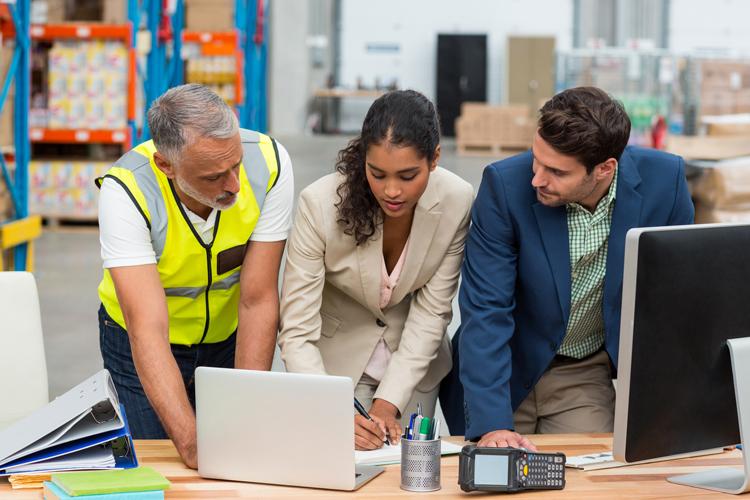 How You Will Benefit
Measure (return, cash flow, etc.) and key drivers (revenue, profitability, asset utilization) of financial performance.
Understand the 'Power of One' – the impact of improving any financial metric by 1% (e.g. 1% increase in revenue, 1% decrease in cost of goods sold & 1-day reduction in inventory).
Learn how improvement in operational key performance indicators (KPIs) improves cash flow and overall financial performance and how to better manage activities that impact operational KPIs.
Build a business case (strategic fit, critical success factors, change management, intangible benefits, financial criteria e.g., cash flow, payback, NPV and breakeven analysis) and use a business case as a project plan.
Grow Your Professional Network

Taught by Experts in the Field
The purpose of taking these courses was to advance my career and gain and greater understanding of the role that I am in with my employer. Our group was diverse in all of their roles and came from various industries, so I was able to get information they shared, and I can apply that to what I am doing in my own role.
- Roz Nero
Procurement Negotiator and Proposal Specialist

TRAIN AT YOUR LOCATION
We enable employers to provide specialized, on-location training on their own timetables. Our world-renowned experts can create unique content that meets your employees' specific needs. We also have the ability to deliver courses via web conferencing or on-demand online videos. For 15 or more students, it is more cost-effective for us to come to you.
Save Money

Flexible Schedule

Group Training

Customize Content

On-Site Training

Earn a Certificate
Learn More