OSHA 500: Trainer Course in Occupational Safety and Health Standards for Construction Industry
Overview
Course Content
Requirements & Materials
Overview
OSHA 500: Trainer Course in Occupational Safety and Health Standards for Construction Industry
Course Description
Learn how to become a construction outreach trainer capable of teaching both 10- and 30-hour construction industry courses. You'll absorb practical training techniques with a special emphasis on the most hazardous areas in construction. This course is for both private- and public-sector workers who want to create safety and health programs in construction. Construction industry outreach trainers must take OSHA 502: Update for Construction Industry Outreach Trainers every four years to maintain their status as an outreach trainer.
Note: This course requires the use of the Honorlock extension and a webcam for courses that display as "online" in the location field. Visual attendance is mandatory for online courses.
Course Content
OUTREACH TRAINER PROGRAM REQUIREMENTS AND CONSTRUCTION PROCEDURES
CONCEPTS OF ADULT LEARNING
MANAGING CLASSROOM DYNAMICS
DELIVERING EFFECTIVE PRESENTATIONS
TRAINER TIPS FOR VARIOUS TOPICS
Requirements & Materials
Important Information
This course requires the use of Honorlock and a webcam for online exams. The webcam can be the type that's built into your computer or one that plugs in with a USB cable.
Minimum System Requirements:
All students MUST have Google Chrome.
When taking the exam, students must open Canvas in Google Chrome. When the exam is selected, you will be prompted to add the Honorlock "Extension."  Be sure that your pop-up blocker is turned off as you will receive a pop-up that will tell you to "add extension."
Must use either a desktop computer, laptop or Surface Chromebook.
Honorlock does NOT support Windows 8, Mac OS 10.11, and MAC OS 10.12.
Although enrollment in online OSHA numbered courses is restricted to students in OSHA's Region IV (Alabama, Florida, Georgia, Mississippi, Kentucky, North Carolina, South Carolina, and Tennessee), individuals who have an established relationship with Georgia Tech (have previously taken courses at Georgia Tech OTIEC), are not prohibited from registering for OSHA numbered online courses if they reside outside of OSHA's Region IV.
Prerequisites
Required
This course requires an application and approval prior to registration. Instructions available on the website.
Five years of construction safety experience (a college degree in occupational safety and health, a Certified Safety Professional (CSP), or a Certified Industrial Hygienist (CIH) designation, in the applicable training area may be substituted for two years of experience)
Materials
Required (student must provide)
Photo identification (present at check-in)
Current copy of OSHA's 29 CFR 1926 Construction Safety Standard
Recommended
Laptop to facilitate the preparation and delivery of class presentation
Provided (student will receive)
Notebook with course materials
Course Restrictions
Prior to registration, login to your existing GTPE account or create a new GTPE account:
Select "Click Here to Login" button next to the desired course section or

Select "Sign In" located at the top right corner of this page

Note: if you see the words "My Account" on the top right corner of the page, you are logged in and should see a "Request Approval" button in the section table below

Click "Request Approval" button next to the desired course section

Upload required documents and submit for approval

Note: If you see a "register" button below, it indicates you have requested and been approved to register for that particular section
Who Should Attend
This course is designed for supervisors, managers, safety professionals, and others who want to become OSHA Outreach Trainers in the construction industry.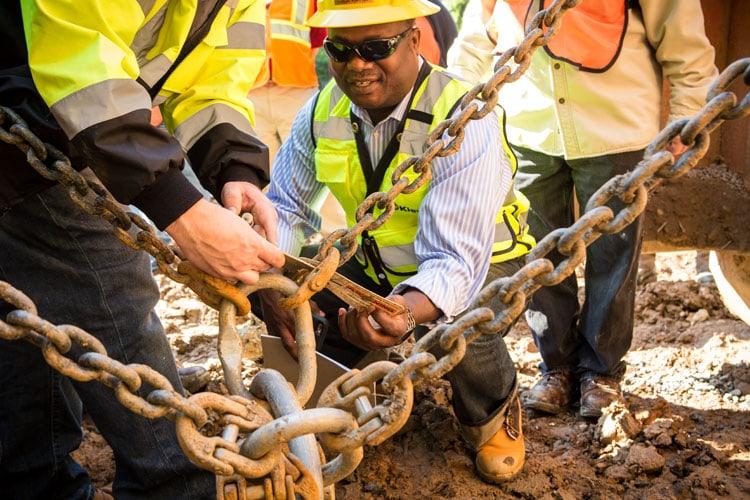 What You Will Learn
OSHA safety and health standards for construction as well as policies and procedures
Common violations of these standards
How to do internal training on OSHA regulations and record keeping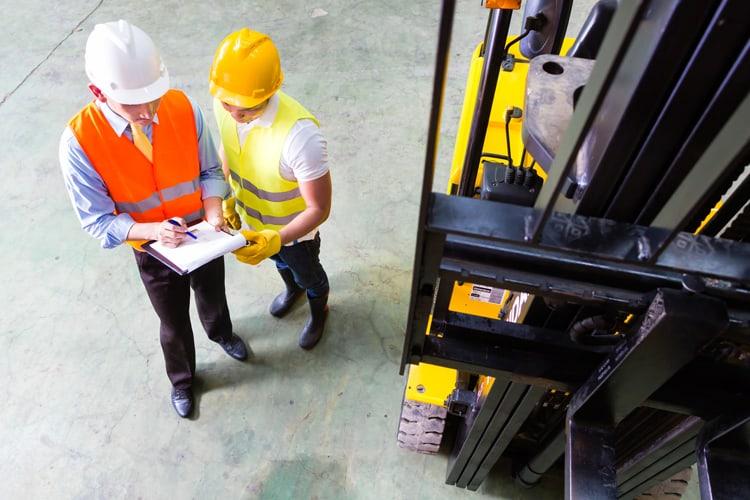 How You Will Benefit
Understand practical instructional methods and how to use visual aids and handouts.
Spot common violations of OSHA construction standards.
Learn to communicate how using the OSHA standards and regulations can supplement an ongoing safety and health program.
Recognize hazards that occur in the construction industry and how to correct them.
Grow Your Professional Network

Taught by Experts in the Field
The solid OSHA curriculum, fueled with hands-on training, and a strong professional network builds you for a successful safety career.
- Rodrigues "Rocky" Smith
Safety Manager
TRAIN AT YOUR LOCATION
We enable employers to provide specialized, on-location training on their own timetables. Our world-renowned experts can create unique content that meets your employees' specific needs. We also have the ability to deliver courses via web conferencing or on-demand online videos. For 15 or more students, it is more cost-effective for us to come to you.
Save Money

Flexible Schedule

Group Training

Customize Content

On-Site Training

Earn a Certificate
Learn More